Home
/
Trendsetters
Trendsetters: Learn the art of modesty, class and chic with Little Nomad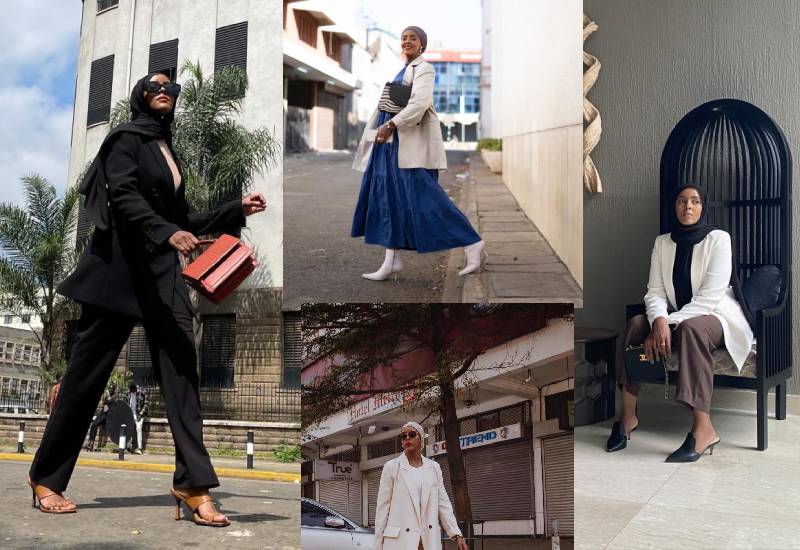 An accountant by day, Yasmin Mohamed describes fashion as the spice in her life. A pretty sight to behold, the Little Nomad as she describes herself will help you figure out how to hijab-ify your outfits without losing style. Warning, this stunner will leave you exclaiming MashAlla!
What's the story behind Little Nomad?
As a child, my family and I moved around a lot hence the play on a nomad which literally mean someone who has no fixed residence. I am also Somali and my people have always migrated from place to place so I am very much on brand.
Which hashtag best describes your style and what determines what you will wear at any given day?
#Street. My mood, where I'm going, what I'm doing and how I want to feel in that outfit.
Are there days you wouldn't bother to dress up?
Absolutely! We all have those days. There are times that I wake up and I don't feel confident in my own body or nothing in my closet is good enough.
Days like this I remind myself that most things are mental. I give myself positive affirmation and start my day.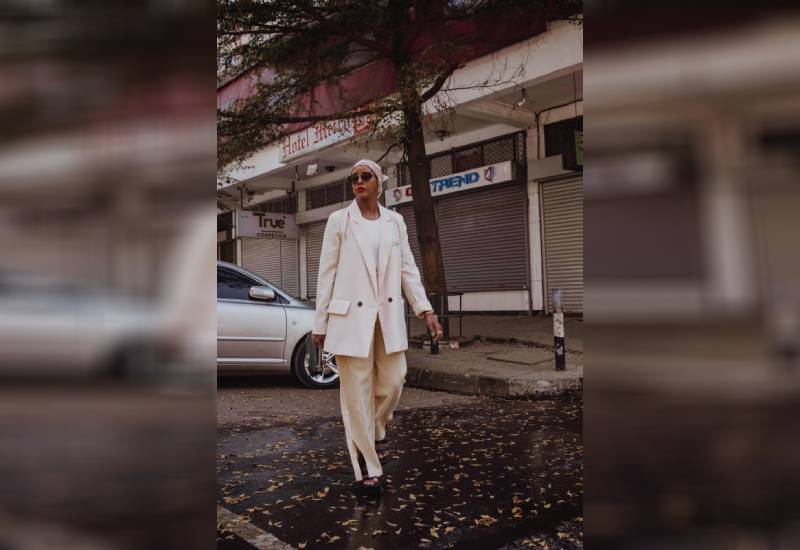 Where did your passion for fashion come from?
From my mum. Honestly, growing up that woman was my icon. I remember just watching her do the simplest things like putting henna on her hair just to make it look red or an eyeliner so her eyes pop. She'd look effortlessly beautiful.
What impact did it have on your style?
She would always tell my sister and I ''If you wake up in the morning and clean up and dress well, the first perception people have of you is always going to be positive.'' And now that I've became my own woman, I can see what she meant.
As a young Muslim woman you have managed to keep it modest and super stylish.
Tell us about that.
As Muslim women we are allowed to express ourselves even though it's really hard to do that in a fashion industry that doesn't see my kind as the target market.
Personally, I let my modesty guide me. Before I style an outfit, I ask myself what messages will I be sending with this outfit and I think the result has been good so far. I am also learning as I go.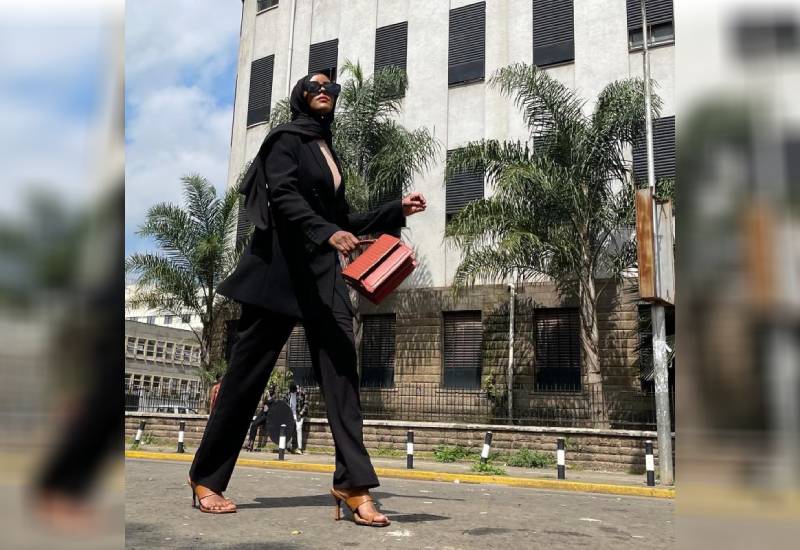 What is the most expensive item you have in your closet?
A hand bag I got for myself. I paid $1,074 in Dubai back in 2019. I don't know how I feel about spending that kind of money on one item anymore.
What is the cheapest item you own?
I have this blouse that everyone thinks I got from a luxury shop, but I got from Toi Market for Sh200.
Final shot:
I think in life you cannot really say you are one thing. You are different things at different points of your life. With that said, right now I am calm and self-aware.
I know my goals and what I have to do in order to achieve them. Be authentically you. There's something about being proudly us that is special. Don't dress a certain way because it's popular but dress in a way you feel most comfortable.
Related Topics