Home
/
Skin Care
Reasons why you need to replace your makeup products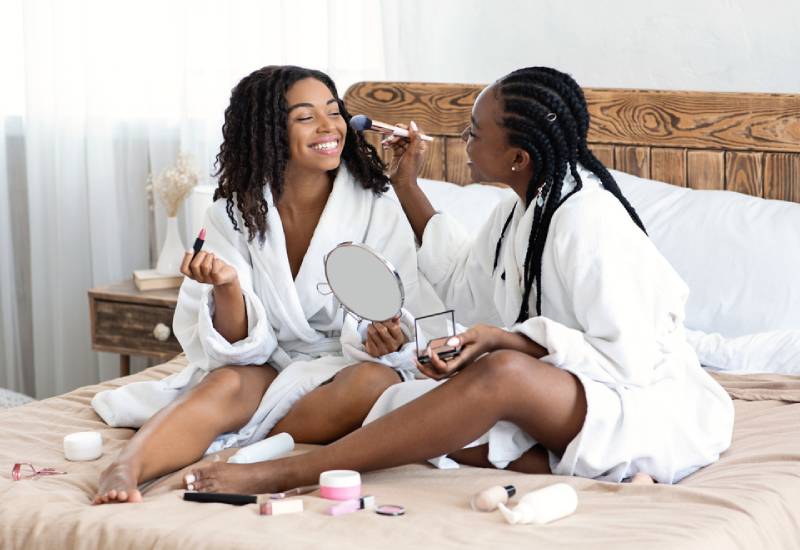 Makeup is currently running the world. From full glams to natural looks, every lady wants a piece of what the beauty industry has to offer.
Unlike the past when makeup products were the standard; lipstick, powder and eye pencil, right now the list is endless.
From primers, foundation, to make up fixers and many more, any lady can openly tell you their makeup bags could be the most expensive thing they own.
It is for these exorbitant prices that most women are hesitant to replace these products as their shelf lives require.
Unlike powders and lipsticks that can go for almost a year or two, liquid makeup like foundation and glosses shouldn't go past six months.
However, it's not always about timelines when replacing makeup products, here are reasons why you should replace your makeup products:
They are damaging your skin
Just because that foundation cost a few thousands doesn't mean it is perfect for your skin. It may be blocking your pores and causing acne related problems.
Instead of sticking to this product, see a dermatologist to help you figure out what could be damaging your skin. Also some products are a bit too heavy for the skin which is likely to lead to damage.
They are not improving your skin
Sometimes products don't always do what they meant to. Like say a primer is written to have some sunscreen in it or the foundation is matte yet you still sweat, you need to toss it.
If you are paying good money for a product, then it should be worth the price. Also be wary of products that have a lot of promises, not all work out.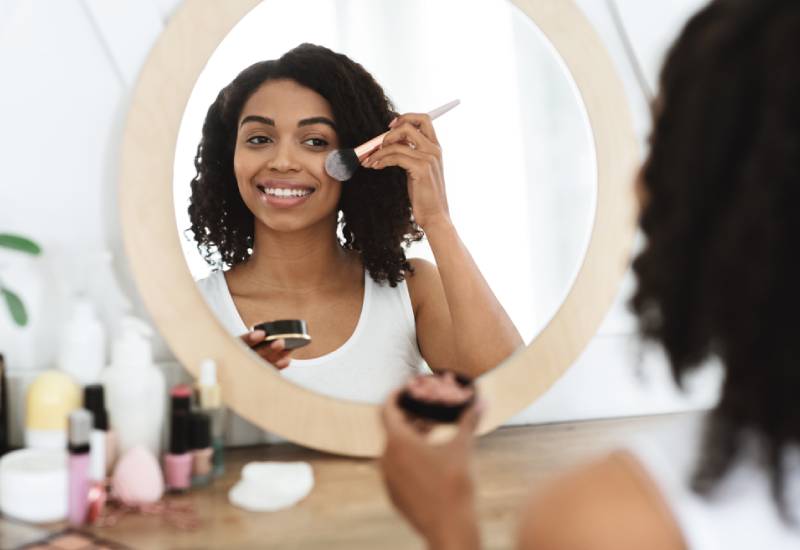 Sometimes we insist on buying products even though we know the health risks involved. If your friends recommend a certain product and you aren't sure, always consult further before making a purchase.
This is especially for products like lipstick and mascara that you will be using on your eyes and lips. Also ensure you understand your skin and its needs before making purchases.
It has surpassed its shelf life
Yes, that foundation cost you a lot of money and you save it for special functions but did you know it can only go up to 6 months when in use?
Liquid foundation is likely to develop bacteria that will be harmful to the skin after a while. It is better to have healthy and supple skin than use expired products and damage your skin.
You don't use the products
If you have makeup products that you don't use, don't worry you are not alone. Impulse buying and peer pressure can have you buying things you will never use and what's the point of keeping them?
Take stock on the products you use most or daily and get rid of the rest, this way you can know where to put your focus and money.
If you don't trust it, don't use it! We all have a gut feeling that we choose to ignore when we are making bad decisions but when it comes to products you will use on your skin, be very careful.
And if you must use these products, consult with your dermatologist, beautician or whoever can give you useful information on the products you buy.
Related Topics