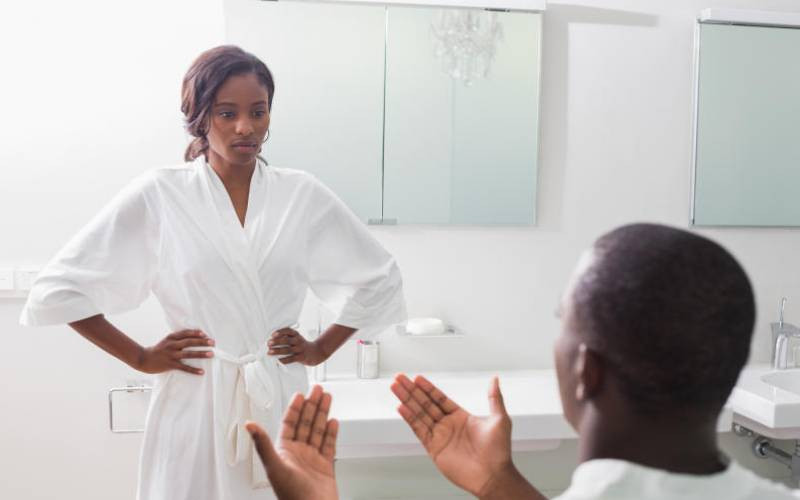 Hi Chris,
My boyfriend did something that really hurt me, and I can't stop thinking about it or let it go. It would help if he apologised, but he won't. How do I get him to?
Hurt
Chris says,
Hi Hurt!
It would be nice if he apologised, but even if he did it would never be enough. Because putting something behind you isn't about apologies, it's a choice you make.
In this case, that choice is to accept your boyfriend as he really is, rather than what you thought he was. Only then can you start to understand what happened and where the problem lies. Probably with both of you.
Deciding to accept your boyfriend as he really is, is a very rewarding experience. Because the benefits are for you, not for him.
Like acceptance doesn't mean condoning what he did. Or forgetting. You'll always remember what he did. But you'll be learning from what happened, rather than letting it ruin your life.
In fact, deciding to let go of the past is an important stage in our personal development. Because once you do, it no longer holds you back.
Like your parents were supposed to have been supportive and encouraging, but perhaps they weren't. In the end it doesn't matter. Just accept them the way they are and work on the bits they got wrong. Then you can start enjoying life on your terms, rather than theirs.
Think about your boyfriend in the same way. Because if you can't forgive him when he does something wrong then your love won't last. He's bound to upset you from time to time, but deciding to accept him just the way he is, and to be just as accepting of your own mistakes, means you'll be much happier together.
Learning to be accepting takes time. But you'll know you've succeeded when your resentments have become compassion and sympathy. You no longer think about how you've been hurt and instead you empathise with the people who hurt you. And most important, you're looking forward and not back into the past.
All the best,
Chris
Related Topics