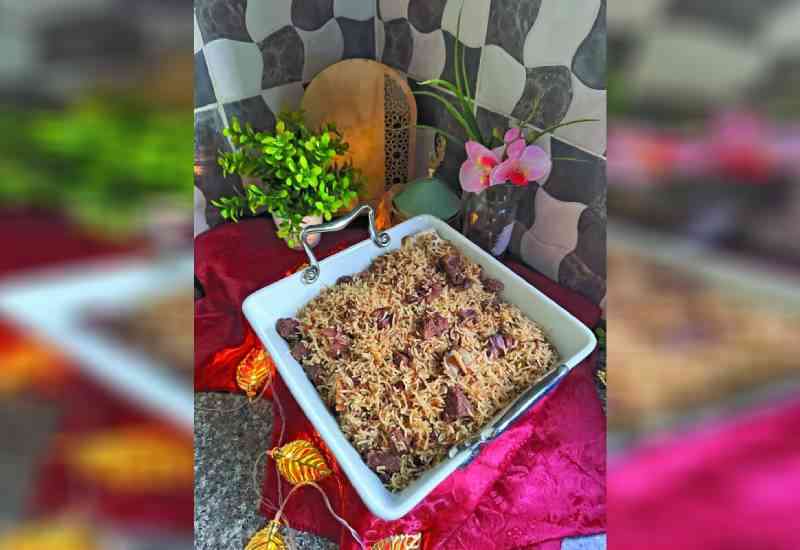 Ingredients:
4 onions, sliced
2 tablespoons ghee
1 tablespoon oil
1 capsicum, diced
1 tablespoon cumin (jeera whole)
2-3 cardamom pods
1 teaspoon garlic ginger mince
4 bouillon beef cubes
1.5kg T-bone steak, cut into chunks
3 cups basmati rice, soaked
4 cups broth (from boiled beef. Add water to make it 4 cups )
Method:In a pot over medium heat add the ghee and oil, then sauté the onions until golden brown.
Add the cumin and the capsicum and mix.
Add the garlic ginger mince and mix some more.
Now add the boiled beef and crumble in the Royco beef cubes, and mix well.
Add the rice and mix, then add the broth and bring to a simmer.
Once the liquid is almost evaporated cover it with a tight lid and reduce the heat to allow the rice to steam for about 10 minutes.
Gently fluff the rice and serve. Enjoy!(Do not add extra salt, since the bouillon cubes have salt)
Related Topics