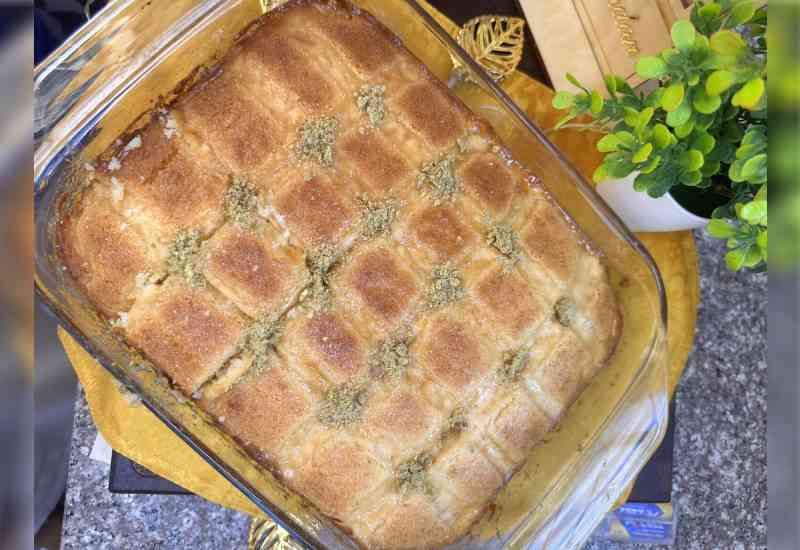 Ingredients:
1 egg
1 teaspoon vanilla
1/2 cup dedicated coconut
1 cup sugar
2 cups semolina
1/2 cup milk powder
3/4 cup oil and ghee, mixed
1 cup buttermilk/sour milk/Lala
Pinch of salt
1 teaspoon baking powder
1 can table cream (for piping)
1/2 cup ground pistachios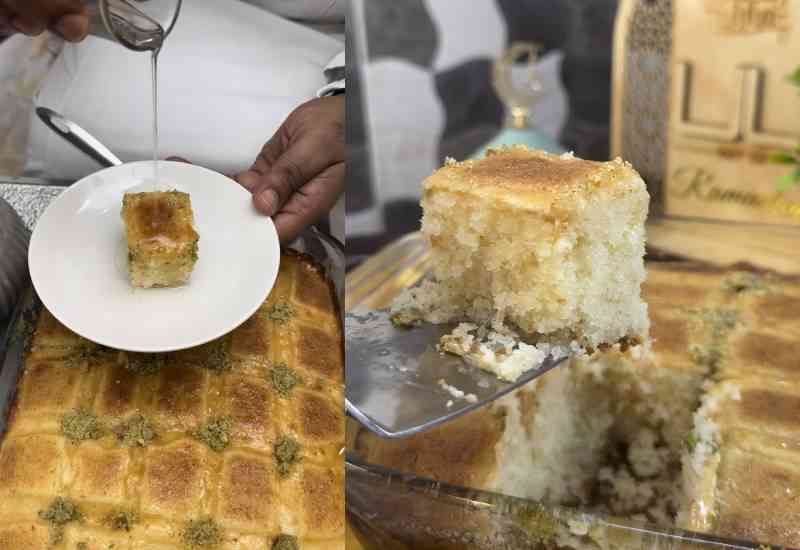 Method:
Mix all the above ingredients, except the table cream, in a glass bowl.
Once everything is combined pour the mixture into a casserole or baking tray.
Put the table cream in a piping bag or ziplock bag and pipe across lines horizontally and vertically, to create your perfect squares.
Bake at 180°C for 45 minutes or until the skewer comes out clean when inserted.
Remove from the oven and set aside.
For the syrup
1 1/3 cups white sugar
1 cup water
Juice of 1 lime
Boil all the above ingredients until the sugar dissolves and starts bubbling up. Set aside to cool, then pour it over the basbousa. After it soaks, then garnish with pistachios. Enjoy it with coffee.
Related Topics