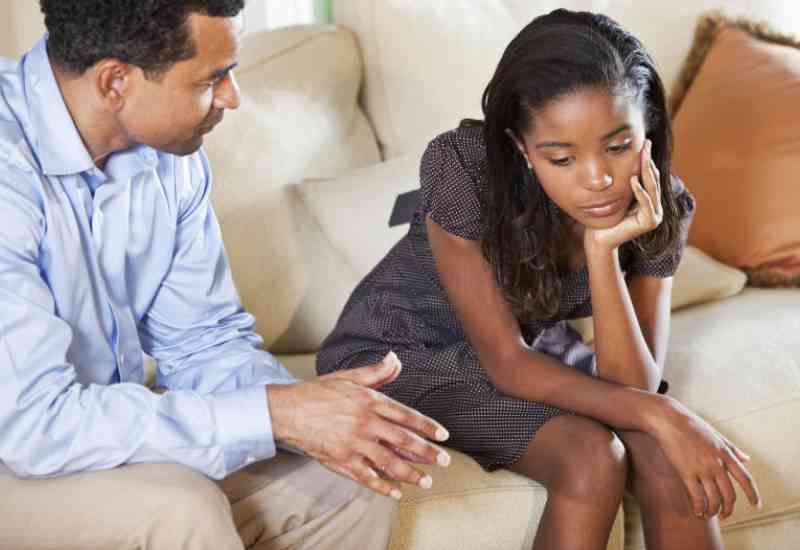 Once you have a child, every single day with them is special and as they grow older you want to get to know them more.
While most parents may share a special bond with their children, not all are as lucky. Some, for one reason or another, drift from their children and lack a proper channel of communication.
Here, we look at some easy ways you can improve communication with your children:
SET TIME OUT TO TALK AND LISTEN
It's not every day that you can have deep conversations with your children as both of you may have busy schedules with work and school.
Instead, set out one night per week where you can talk about your busy lives, school and any other thing.
This way they have a place they know they can turn to when they need someone to listen to them.
SET ASIDE ALL GADGETS DURING FAMILY TIME
When it's time to share a meal or cook or simply watch a movie, ensure all gadgets are set aside or turned off.
Children learn nonverbal cues from their parents and setting the wrong precedent would make them think it's okay to be on the phone when socialising.
Also, when you are constantly on your phone, children may start to believe you love your work or social media more than you love them.
BE OPEN TO TALKING ABOUT EVERYTHING
The biggest wall you can create between you and your child is rebuking them for asking questions you deem inappropriate.
Allow your children to express themselves. This way you can learn and understand how they feel about the things around them.
When you create a safe space for them to express themselves, they learn to trust you and listen to your advice.
"It is often our tendency to try to solve problems for our kids, or downplay their disappointments. But saying something like "She wasn't right for you anyway" after a romantic disappointment can feel dismissive. Instead, show kids that you understand and empathise by reflecting the comment back: 'Wow, that does sound difficult,' advises Rachel Ehmke in childmind.org.
WATCH YOUR TONE AND BODY LANGUAGE
Children are sensitive and how you talk to people or react to issues around them plays a key role on how your children ultimately interact with you.
When you constantly complain about stuff around the house and come out as an angry parent, your children might find you unapproachable and keep their issues to themselves.
Childmind.org advises in an article on 'Tips for Communicating With Your Teen' that you should not be a dictator.
"You still get to set the rules, but be ready to explain them. While pushing the boundaries is natural for teenagers, hearing your thoughtful explanation about why parties on school nights aren't allowed will make the rule seem more reasonable."
INCLUDE HANGOUT SESSIONS IN YOUR CALENDAR
Communicating with your children is not all about sitting them down and having a candid conversation, sometimes it is about them knowing you are there.
Organise family game nights, have a spa day together, take them to the playground, let them know you are involved in their life and that you care.
It is one thing being there in the house and another being there for your children.
HOW YOU TALK TO CHILDREN MATTERS
Remember, how you talk to a child matters. And this is right from birth. A BBC report on supporting children with anxiety or communication problems advises tact.
"It can seem hard to find a good time, if you're worried about your child, it's very important to ask them how they are feeling or if anything in particular is bothering them. They might brush you off at first," it says.
"If older children are not willing to open up, you could even try an email to get things started! Let them know that you're there for them when they're ready.
EVEN BABIES COMMUNICATE
Another advice to new parents urges that the best way to communicate with a baby is to 'just be natural'."
It advises that "communication is very useful for a baby's psychological and intellectual development, and is an important part of bonding - the process where mother and baby develop love between each other."
Related Topics