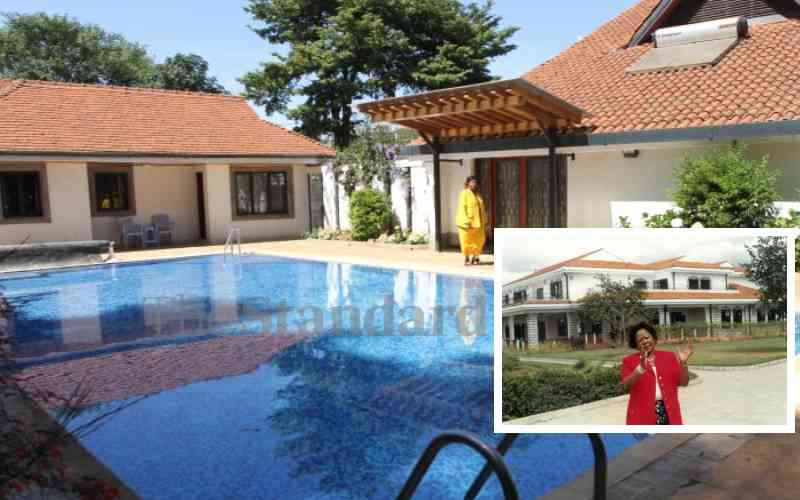 On the 37th anniversary week of the death of Kenya's first African Chief Justice Kitili Mwendwa, an explosive and ugly family feud over his multi-million shilling worth estate has erupted.
Kavinya Mwendwa, his eldest child, has sued her mother Nyiva Mwendwa, and her only other sibling Maluki Mwendwa over the share, scope and state of the wealth their father left behind. The two are listed as administrators of the estate. Kitili died on September 27, 1985, in a road accident on Thika Highway. Close family members have always suspected foul play in the manner of his death.
In her suit papers, Kavinya avers that the value of her father's estate was declared as Sh30,015,600 at the time of petitioning for letters of administration on April 1986. By then, both Kavinya and Maluki were students in Europe. Kavi, as she's popularly known, now claims her father's wealth was grossly understated, and that her younger brother was sneaked into the administrator role without her knowledge.
"In giving that value, the 1st Respondent (Nyiva) left out a sizeable portion of the estate of the deceased," she says in the court papers. Nyiva and Maluki are yet to respond to the suit which has just been filed.
She says one such property which the mother failed to declare is Maki Apartments property along Ngong Road. The property sits on what used to be one of the family homes of the late Kitili, she says.
Jointly owned
"Our childhood home was brought down by the respondents and in its place they built Maki Apartments," she says, adding the pair jointly own Maki through a company known as Kamanyaki Investments.
Other properties that were not declared include Kitili's traditional home in Kitui "and other sizeable properties he owned in Kitui," Kavinya says. Another notable one left out, she says, is a large piece of land (approximately 46,000 acres) popularly known as Mugie ranch. "The ranch has since been sold without my consent and without authorization from this honourable court," she claims.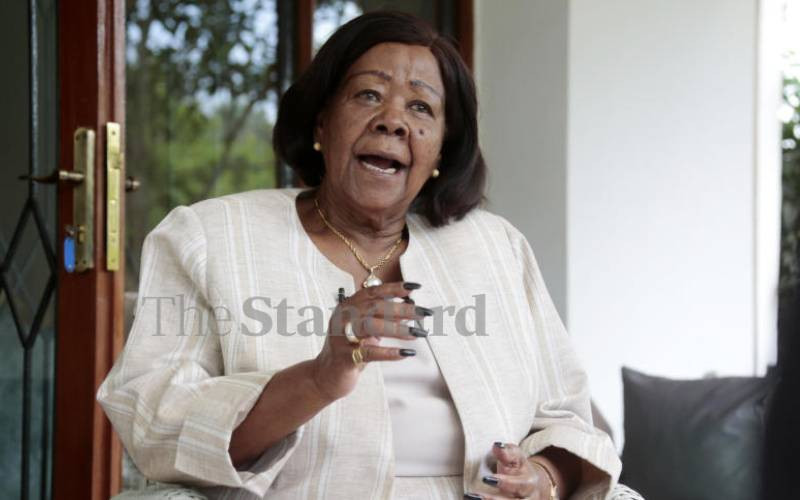 Kavinya, 56, claims Kitili's high-value collectable cars which formed part of a collection he curated and held "very dear" were not included in the application for grant. She says her mother and brother have dealt with the undeclared properties "as if they were theirs exclusively".
She says although she signed a consent form agreeing to her mother to be issued with the grant, she did so on understanding that she would act in their best interests.
She also complains she was not furnished with documentation relating to the grant and that over the years, her requests have fallen on deaf ears.
"Out of respect for her, I have tried every avenue available to me to engage her amicably. All along my request to her has been for her to share information with me on the succession including giving me a copy of the grant. She has refused to share any information with me completely," she says.
She says when she invoked the help of lawyers to dig up the succession file in the court registry, she was shocked to find that her brother is now an administrator. "It is unclear to me how he became an administrator. I did not consent to him becoming an administrator. At the time the petition for letters of administration were being filed he was a minor while I was already an adult," she says.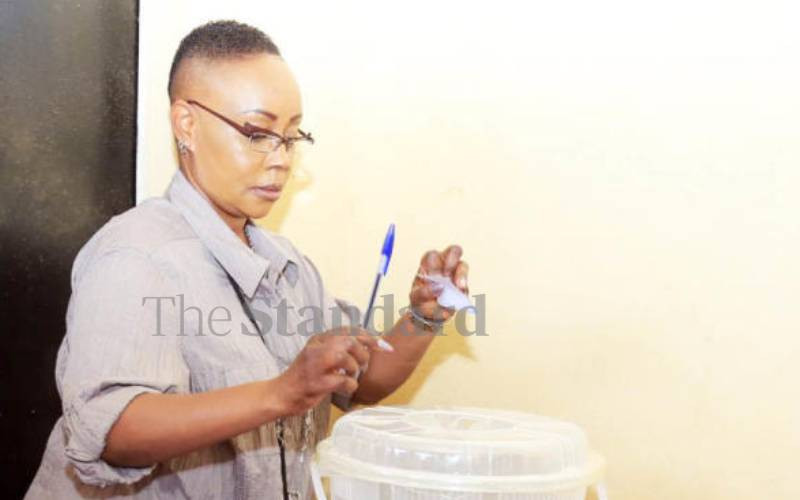 Kavinya believes there was an insincere motive in making her brother an administrator behind her back. She claims both her mother and brother live lavish lifestyles off her father's estate. She further tells the court that three of the properties listed in the grant have since been sold to third parties without her knowledge or concurrence. The properties are located in Nairobi, Kwale and Mombasa counties.
And since she has no access to documents related to succession, she says she's unable to conduct searches at the lands registry to get the evidence. About Maki Estate in Thika which his father also owned, Kavinya says it's on offer for sale at the moment. She says she's seen an advertisement by a property management firm indicating that half an acre is going for Sh18 million. The 1,000 acre farm is owned by Chania Enterprises Ltd and Kitili owned shares worth Sh20 million in the company which he started and also chaired.
"Currently, Chania Enterprises Ltd is owned by the two. This means that they are the ones who will enjoy the proceeds of the sale. I was not consulted during the transfer of shares from the deceased to the new owners of the company," she says.
She says the two have breached their duty to her as a beneficiary of the estate and wants them compelled to account for their actions and to administer the estate in a transparent manner for the benefit of all his beneficiaries.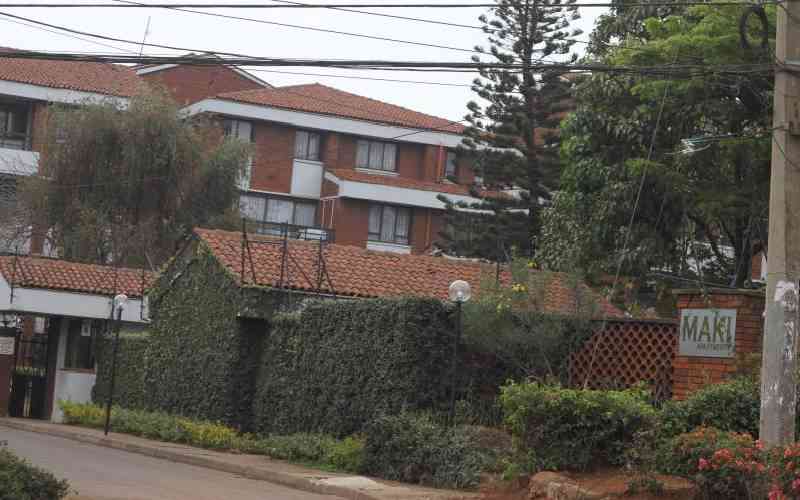 She also says that by the virtue of possessing a life interest in the estate of Kitili, her mother has no right to sell the property without the consent of all the beneficiaries and approval of the court.
"In order to be held accountable, they must first produce a full and accurate account of the entire estate of the deceased together with details of every transaction they have carried," she demands.
Kavinya says it is unfair and unjust that she has been left out considering her father's vast estate only had three beneficiaries; herself, her brother Maluki, 54, and her mother Nyiva.
She is also demanding an independent audit of the accounts of the estate considering it's been 36 years. In the meantime, the court should issue an injunction restraining alienation, transfer, sale or disposal of any of the assets of the estate pending hearing and determination of the application, she pleads.
Related Topics