Home
/
My Man
Bad bachelor: Kicked out of the wormhole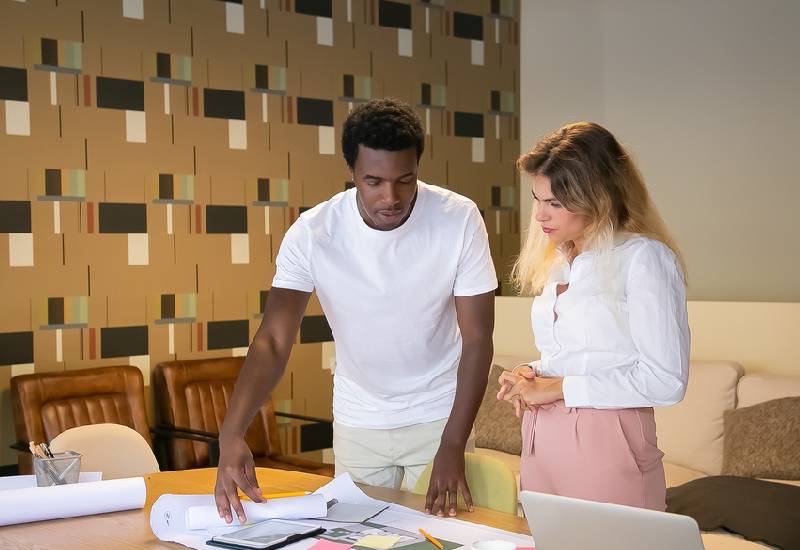 After our weekend in Malindi, things have been rather cold and awkward with my boss, Cynthia Worm, whom we call 'Wormhole' at Worm Advertising Agency, WAG.
Not that we did anything!
If anything, you will recall that after we'd drunk danced at the beach party, she went for a seaside stroll. I stayed behind, ran into an old loose girlfriend called Lynn Archie, and we disappeared to her hotel room to 'catch up' on the good old nights, back in college.
In the morning, when I went alone for breakfast, I was happy that Lynn was still out like a light (after our all night action). I didn't want my mzungu boss thinking I was a loose lad.
In fact, since she had not seen me leave with Lynn the previous night from the beach bash, I had lied via text: 'Hey madame Worm,' I had texted, 'suddenly felt woozy – must be all the party cocktails – and went and crashed out like a log in my room. Sorry if I deserted, but felt sick.'
That should cover it, I thought. But Cynthia Worm was nowhere to be seen over breakfast.
As I cleared my breakfast, a steward appeared by my side, and sniffed through his mask: 'You are required at the reception...'
Feeling trepidation, I went there to see the Front Office manager, Joyful Elizabeth Karani.
Smiling, she gave me both a sealed note and my room card key.
I had not had time to check in at all the day before. Just left my suitcase at the reception.
Then gone straight to the beach bar to meet the client Lenzo, rich Italian man, whom Cynthia needed to invest in WAG, to help our agency have cash flow to survive the corona period.
'Late last night I got your text, Art, after you left and said you are not well,' Worm's spidery handwriting on hotel note paper. 'But you did not answer your door. Worried that you may have collapsed in there, I came to reception – only to be told you had NOT even checked in.'
I felt panic.
'Where is Miz Cynthia? Have you seen her?' I asked.
'She checked out very early this morning,' Joyful said with that bright smile that I was beginning to find infuriating. 'Took a hotel taxi straight to Malindi International Airport, sir.'
That was the other Sunday morning, and so the last ten weekdays at WAG have been weird.
I get the feeling my boss is angry at me for something.
Surely, it can't be over not finding me in my room in Malindi. She is NOT my girlfriend. I am 33, the same age Jesus was when he died, and I cannot be crucified over having trysts in my spare time.
She finally calls me to her office late Friday afternoon.
She is standing behind her desk, holding an envelope. She stretches her hand out, I take it.
'What is it?'
'Your three month pay, in lieu of termination notice,' Cynthia Worm says, not looking at me.
Related Topics