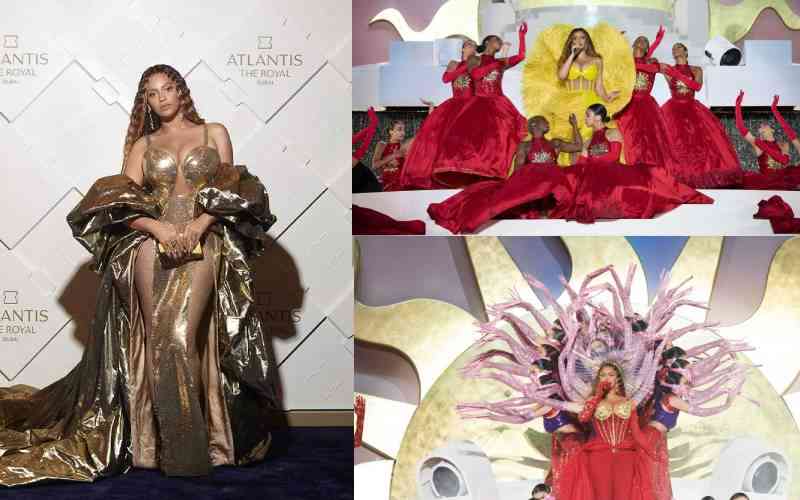 Unless you live under a rock, you must by now be aware that Beyonce had a historic performance at the grand reveal of Dubai's Atlantis The Royal on Saturday.
It gets better. Queen Bee wore designs from Dubai-based designers.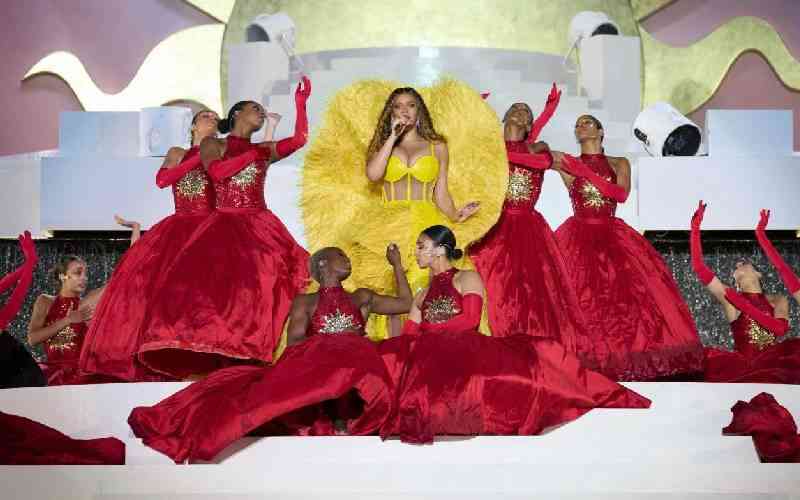 Opening the show, she appeared wearing a custom-made canary yellow corset-style gown, framed with extravagant feathers, by Dubai house Atelier Zuhra.
For her second look of the night, she chose Lebanese designer Nicolas Jebran, who created a red princess-cut dress with gold sequin detailing and embellished sleeves. She accessorised with a striking metal headpiece, which matched those worn by her band on stage as well as the sun goddess vibe of the stage design.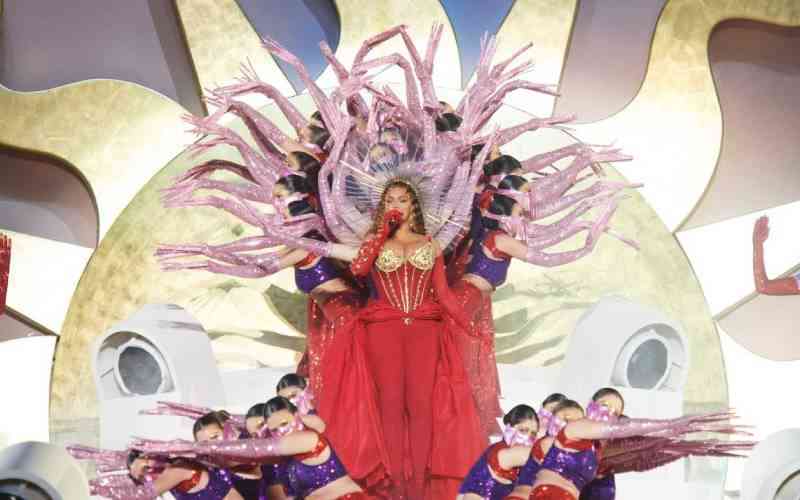 For her third look, she wore a pink and gold sequin bodice by Ukrainian designer Frolov, with matching boots and gloves.
She accessorised with jewellery by one of her go-to designers, Lorraine Schwartz, and shoes by Manolo Blahnik.
Ahead of the concert, she walked the hotel's blue carpet in a dramatic bronze overcoat by Dolce & Gabbana.
Related Topics