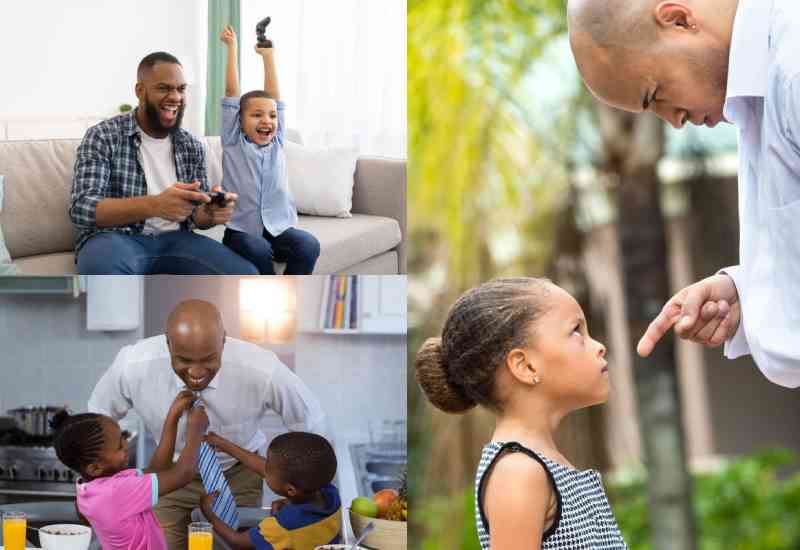 For those who have had the privilege of being raised by fathers, I am sure they have both bitter and sweet memories. Fathers are the heads of the family.
They are the people that children look up to for emotional growth and general development. But gone are the days when the word father would make children sit up and listen.
Or when in trouble and your father came to the rescue. Here are ten types of fathers that are most likely to be found in families:
Drunkard fathers
There is nothing as disturbing as being raised by a drunkard father who only thinks of where his next beer or glass of chang'aa will come from. He doesn't give a hoot about the children's well-being. This kind of a father will rather take loans to quench his thirst than invest in the kids.
Absentee fathers
They are rarely recognised by their kids because they come late in the night and disappear before the kids wake up. When they are around, which is rare, the children easily mistake them for uncle because they have even forgotten his voice.
They are so good at neglecting their responsibilities and often it is a surprise when they saunter in with a packet of milk and bread while high as a kite. They are the kind of fathers who always feel annoyed when the kids ask "Daddy unakuanga wapi?" and always find it as an excuse to disappear again.
Community fathers
This kind of father is very talkative be it in the house or in the community at large. He is also very friendly to children and always reminds them to love the neighbours' kids like their own siblings. He is also known for having more lady friends than men. He is the kind of a father who is strict with who his children date lest they develop affairs with his wild oats.
Authoritarian father
This type of father has an authoritarian voice that scares his children to a point of going to bed the moment he arrives home. He rules instead of parenting. His word is an order, his presence and demeanour intimidating.
He is the kind of father who never gives room for 'Dad wacha nikwambie vile kulienda.' The kids always do what he commands out of fear.
He is the kind of a father who will also dictate the fate of children in terms of choosing schools and careers. Such a father is always left lonely in old age as the children tend to love and listen to their mother more than him.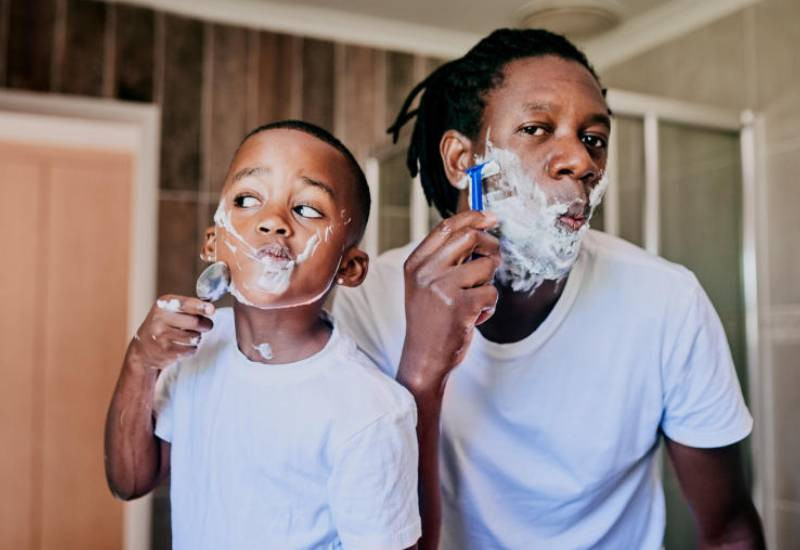 Loose-mouth father
This one is the community 411. He is the kind of father who reveals all family secrets without minding the outcome. He is often excluded from family meetings and only comes to learn of the deliberations a day later. He is the kind of father who never takes responsibility for his children's shortcomings. The fault is always found on the mother's side.
Stingy father
Being raised by a stingy father is one thing that makes kids turn into entrepreneurs at an early age. In fact, those students you see selling personal effects in school to survive and probably being raised by a stingy father. Such fathers send you to school with little or no pocket money. At the end of the term, the M-Pesa fare to either the class teacher or the head teacher.
Conservative father
This one never reveals their plans. You only get to see them at the execution stage. They are the kind of fathers who are very respected and in case a family is called to a meeting, it's definitely meant for family growth and unity. He is the kind of father who talks to his kids soberly without yelling or intimidating them. He is also a father who can be approached without any fear.
Caring father
This one puts the family before everything else. He is the kind of a father who will sacrifice everything to make his family happy.
Scandalous father
He is always at the centre of village fights, plot dramas and office fiascos. He is always bad news. In most cases, his children tend to disassociate from his annoying drama.
Super father
He is always perfect in everything - be it cooking, fashion to pampering his family. He is the kind of father that every child wants to associate with.
Related Topics