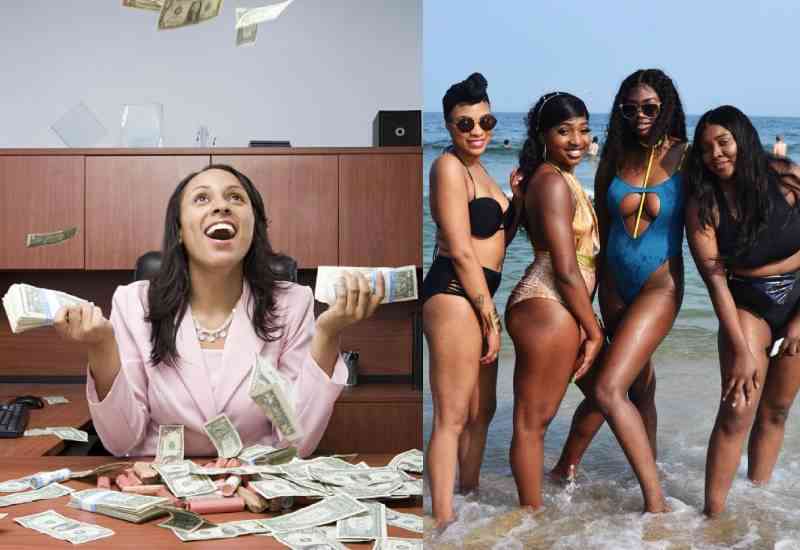 Carol is the newest bride in town. The 26-year-old lawyer, who was wedded in a beautiful ceremony themed yellow and navy blue and flanked by family and friends is still on honeymoon.
When Carol first started organising her wedding early this year, after her engagement, which was around the end of last year, she discovered among many other things that it was better to delegate part of the work to people she could trust rather than handle everything on her own.
This is especially because she still needed to go to work and attend to other things. And so, grudgingly (she admits to us that she is a perfectionist), she approached her closest circle of friends, who are also her chama mates for assistance.
Although traditionally known for financial activities, chamas are evolving to accommodate social functions as well.
New trends include chamas organising or participating in social events such as weddings, bridal, and baby showers. These events do not necessarily involve investments or money talk like what most chamas are known for; rather, they are purely for social and fun purposes.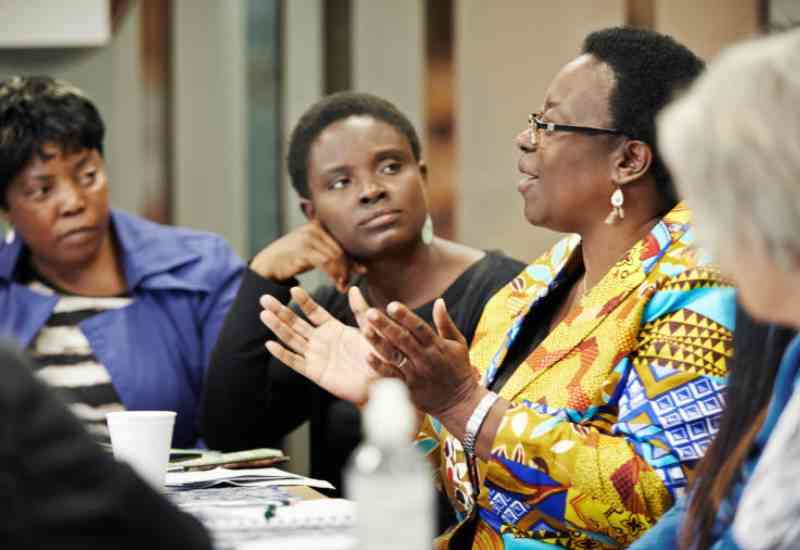 Carol's chama consists of six women - most of them lawyers like herself. They have been together since 2020, a year after the majority of them cleared university.
"We are like family. We have known each other for a while, some of us were in school together," she says.
These social events are meant as fun activities for the chama members. Although they may be funded by the chama's kitty, they are intended as bonding activities and do not necessarily replace the traditional intention of chamas - to pool together finances.
Carol and her friends organise such events regularly, and they range from intense things like weddings (they have had two so far this year) to lighter activities like picnics. They have made it a monthly activity to go eat out together, mostly at nyama choma joints at the end of the month.
"We are friends first before anything," she says. "Our goal is to build each other and grow together as friends."
She is keen to explain that these activities do not replace their initial purpose of coming together to form a chama.
"We still have our merry-go-rounds. We encourage each other to save. We have started investing a little of what we have saved, and we hope to do more in the future."
Other than weddings and picnics, some chamas organise travels and vacations. The coast is often a favourite destination, but some other adventurous ones opt for more thrilling destinations.
Sari, 43, is part of a hiking group that organises hikes to destinations globally. The group has about 12 people, all of them professionals. Most of them were strangers to each other when they started, but they grew into each other.
"The group was bigger when we started. We met on hiking trails, then we later started hanging out outside hiking activities," she says.
They slowly transformed into a chama and started saving money together. However, she says that, unlike other chamas, their savings are often used to fund their hiking adventures.
"We are a bit different from other chamas," she says, "We came together to hike, so we use our money for that."
"How often do you go hiking?"
"Twice a year, one within the continent and one outside."
Earlier this year, Sari's chama went to Morocco for two weeks. They are planning to go to Australia for the second hike of the year. She explains that they often look forward to these trips because it helps them unwind after a rough year or half-year in the office.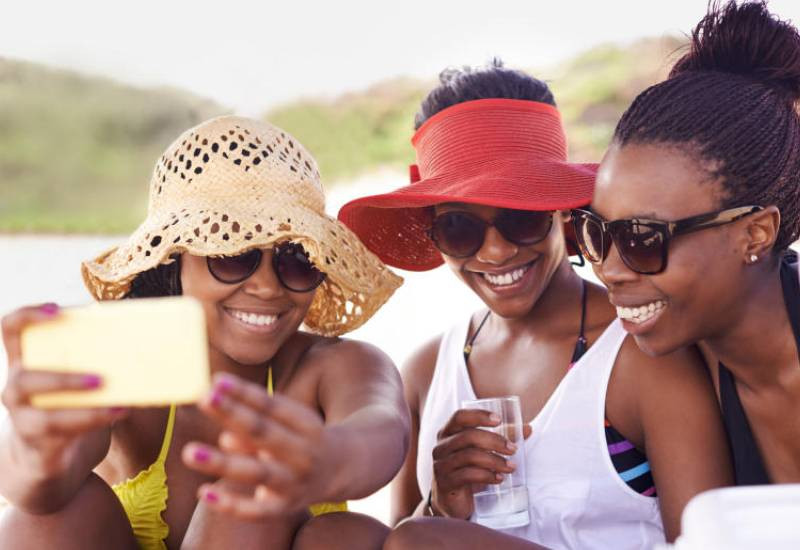 "It is our therapy. The views, the heights, seeing the early morning mist, and the smell of the trails is so therapeutic," she says.
I ask her why they consider themselves a chama instead of a hiking group.
"We still do what other chamas do. We save our money and we can loan it to members if they have an emergency. We even are considering options to invest. The only difference is we do not have merry-go-rounds; we put the rounds away to fund the next hiking trips."
Sari admits that they can afford to be in a chama without rounds (where each of the members could get some money during their rounds from the chama's kitty) because they are all professionals with well-paying jobs. Some of them, she says, are in other conventional chamas.
Other chamas incorporate charitable activities as part of their calendars. Such chamas will often put aside some money each financial year to cater to such activities. Maureen's chama, 'Boss Ladies' is an example of such.
"We are a group of eight ladies. We are our own bosses, that is how we came up with the name," says Maureen.
Each year, Maureen and her friends organise a charity event to give back to the less fortunate.
"We have identified people and institutions that need help. When we started, we would mostly go to children's homes, but we have since diversified. Last year, on the week of Christmas, we cooked for the street families at Uhuru Park. Later, we hang out. It was huge."
In the future, the group hopes to generate enough money to build and run a charitable institution such as a shelter for street families or a free educational institute. Presently, they are paying school fees for several students.
Just like in office spaces, a lot of chamas are discovering the benefits of having such side activities. Apart from boosting the morale of the members, such events also serve to help them unwind and bond together. Most importantly, they also give them a higher purpose to live for and in some cases a chance to give back to society.
Fabian Mutinda, a luxury tour operator who manages the D'Cose Group has been making most of his business out of girl and women groups-themed outings. In the last six months, he says he has serviced over 10 safaris organised by women chama organisations, both locally and abroad.
"Women have more organisational skills than men when it comes to financing or being together and having fun with friends. They have serious financial projects and at the same time, they take time to party together during which time they can bond and share their life journeys," he says.
One of the chama safaris Fabian had, recently, was with a group of 10 women who have operated a chama for eight years. The team wanted a luxury three nights out and that is how they ended up in Naivasha and Nakuru, where they were treated to several activities including horse riding, boat riding, hippo and bird watching, a visit to the Menengai crater, and much more.
"When these women are out, they want to have fun. You do not have to think about your boyfriend or husband. You put your relationship issues aside and let loose. It is a time to reunite and party with your girls as you enjoy unlimited free time," says Fabian.
He says that for a three-day safari around Naivasha and Massai Mara, the teams usually contribute about Sh30,000 for transport, food, drinks, accommodation, and tour fees.
Faith, 28, recently had her chama do a three-day tour to the Coast, a girls-only outing that saw them enjoy yacht rides combined with excursions, snorkelling, sundowner parties in the ocean, and mini beach parties.
"Let us get real with each other, there is some type of thrill that you experience when having an outing with your girls that you can't have when out with a man. Women want time away from their men. They want to experience their freedom and also reflect. It is a perfect getaway," says Faith.
Rosselyne Mumbi and her chama friends usually go outside the country annually. They have been to Zanzibar, the Maldives, and Dubai.
Aside from their monthly savings scheme that has seen them start a real estate company, they put aside an amount that is purposed towards adventure and luxury outings.
"We work with financial advisers as well as a tour company that helps us map these trips. They inform us of the best seasons to travel, and of course, get us good deals when it comes to hospitality packages. Chamas ground you and help you deal with real-life issues. They are also good hangout opportunities to explore what pleasures you," says Rosselyne.
Fabian says that compared to men, women are better spenders and that they can also be more trusted when it comes to chama outings.
He notes that while women will be free to have a tour operator take care of their entire outing, men would prefer to keep some costs and part of the itinerary to themselves as they are mostly optimistic that things might turn differently on the way.
"But what do husbands and boyfriends think when their girlfriends and wives plan trips away without involving them? Is there a sense of unfaithfulness or does the independent women syndrome play a role?" we ask Millicent Okocha, a psychologist.
Millicent says that you will expect some men to feel unsafe and jittery. "Insecurity among spouses is real. However, real men who have seen tangible benefits come from their wife's chama's like purchase of a house, land, or even household goods, which many women chama's are focused on wouldn't mind their better halves having a time out," she says.
"Indeed, if a man gets time off the family to refresh, why wouldn't a woman enjoy the same once in a while. Such outings are good for the family. It is like taking time out to breathe, away from your ordinary environment. They are good for the family."
Related Topics