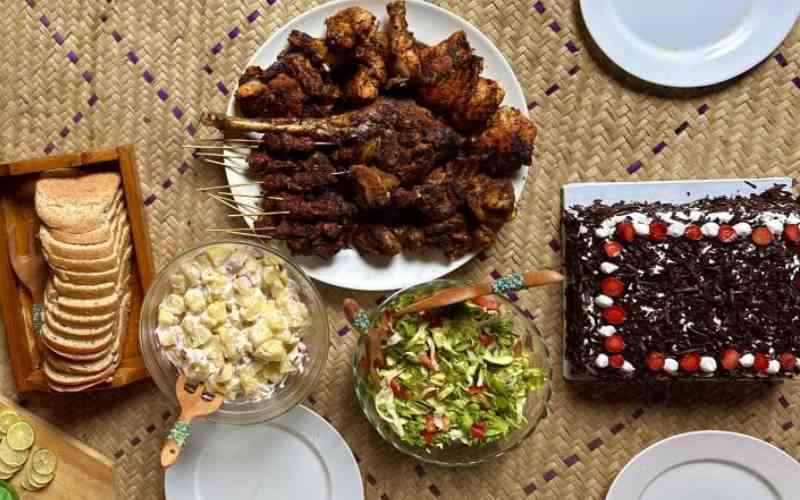 Vishete flour treat is a tradition on Valentine's Day week and a great time to treat yourself and your loved ones to a delicious rooftop barbeque date night.
This can be done at the convenience of your home rooftop, garden or balcony.
Menu:
Mixed green salad with vinaigrette
Potato, onion and mayo salad
Mixed grill (goat leg, lamb chops and chicken tikka)
Wholemeal charcoal toasted bread
Black Forest cake
Chicken tikka recipe
What you will need:
1.5kg chicken cut into quarters (scored)
2 tablespoons brown vinegar
Salt to taste
1 teaspoon paprika
1 teaspoon turmeric powder
1 tablespoon garlic and ginger mince
1 cup tamarind sauce (thick)
1/2 teaspoon cumin powder
70g tomato paste
1 tablespoon sugar
Method:
Mix all the ingredients with the chicken and marinate for two hours. Barbeque on a charcoal grill or roast in the oven using a casserole dish for one hour, at 200°C. Enjoy with a potato salad.
Related Topics