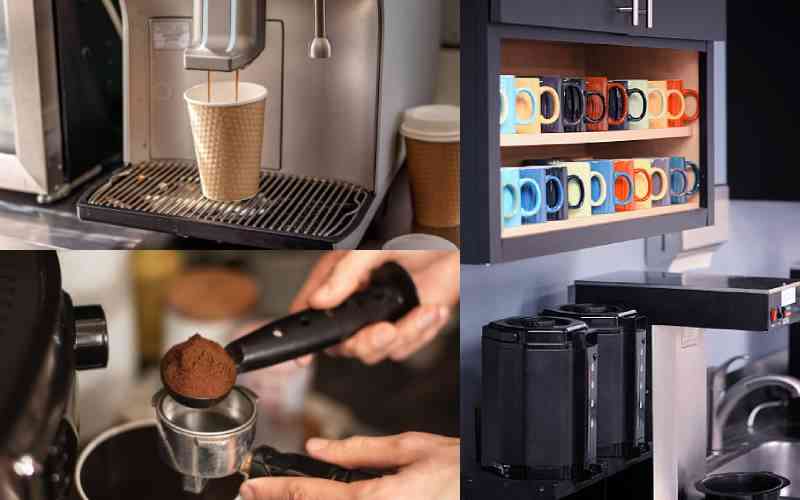 Homemade coffee and coffee that we get from a coffee shop often taste completely different. Coffee that's straight out of the shop usually has a richer flavour and a smoother texture which is often hard to achieve at home.
For you to master the art of coffee making and become your own barista, you need your personal coffee station at home. Having one will be so convenient and, you will also get to learn interesting coffee recipes in the comfort of your home. It really doesn't get better than that.
So as you figure out the perfect spot in your home, use this guide for the items you will need for a complete at-home coffee station:
Equipment
For you to get that high-quality coffee, you need the right equipment. Coffee that's been prepared the right way will certainly taste more flavorful.
You will need to decide on which coffee machine you will get whether you want a modern electric one or a manual one. Consider also getting a grinder to grind your coffee beans, a hot water kettle for those days when you want to make teas, and a milk frother to give your milky coffees that signature foamy texture.
High-quality coffee
The type of coffee you choose also needs to be good quality. If it's low-quality instant coffee, it probably won't taste that great.
Have fun shopping around for different brands and types of coffee. If you get a grinder, you will have the freedom to choose both ground coffee packs and fresh coffee beans.
Coffee ingredients
The other secret to making delicious coffee is having the right ingredients. The ingredients you buy will depend on what type of variety you're looking for. But some of the basics you need to start with include sugar, creamer, coffee spices like nutmeg and cinnamon, and syrup.
Matching coffee cups
Having the perfect coffee station isn't just about the coffee alone. It is a whole aesthetic and vibe which includes the type of mugs you choose.
Shop for a set of about six matching coffee mugs. On your station, you can keep one or two and then bring out the rest whenever you have guests. Along with the mugs, get some coasters as well.
Organizers
The perfect station should be clean and organized at all times. And since you might have lots of items in that area, you should get an organizer to help everything look neater.
It's a good idea to choose organizers that match the colour scheme you have going on. And instead of having many of them that might overwhelm your space, get those that have tiers.
Also, remember to get containers for your main ingredients like coffee, sugar and creamer. This will be more convenient for you and your guests.
Décor
The final touch to complete your home station is to add some decorative pieces. If you want to create that homey feeling that coffee shops have, you will need to shop for some.
You're free to decide whatever you want whether it's a plant, a board, a painting, or another piece that will make your station stand out.
Related Topics