Home
/
Food
Recipes around Africa: The Ugandan Rolex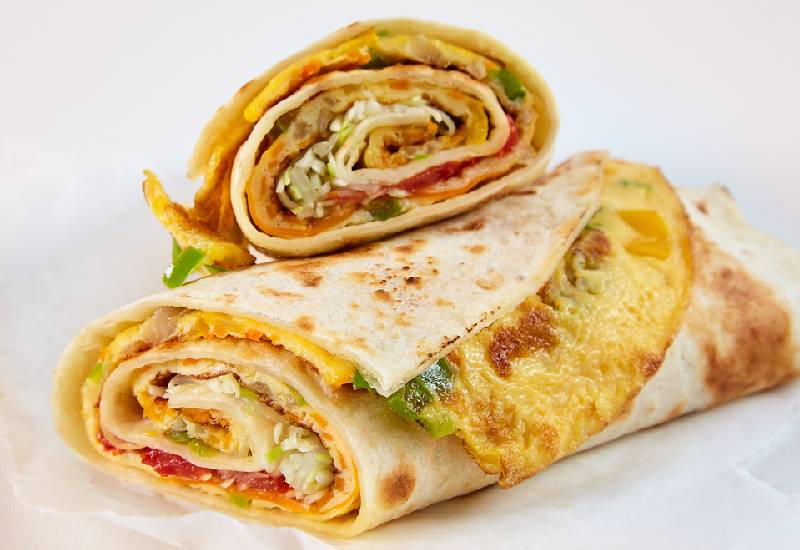 The name Rolex comes from rolling a chapati and omelette together (rolled eggs-rolex) to create this simple yet mouthwatering dish.
It is not clear where the rolex originated from specifically but this dish is said to have been created by a chapati seller called Sula, from Busoga eastern Uganda.
Currently, rolex is one the main dishes you are likely to eat on the streets of Uganda and this delicacy has since been embraced in most African countries.
By simply wrapping an omelette seasoned with vegetables and spice in a chapati, this meal is quick and can be eaten for breakfast, lunch, supper or as a snack.
If you want to try out this savory dish, here is everything you will need:
Ingredients for the chapati
Two cups of flour
Two cups of warm water
One teaspoonful of salt
½ a tea spoonful of sugar
Take a quick survey and help us improve our website
Take a survey
Vegetable oil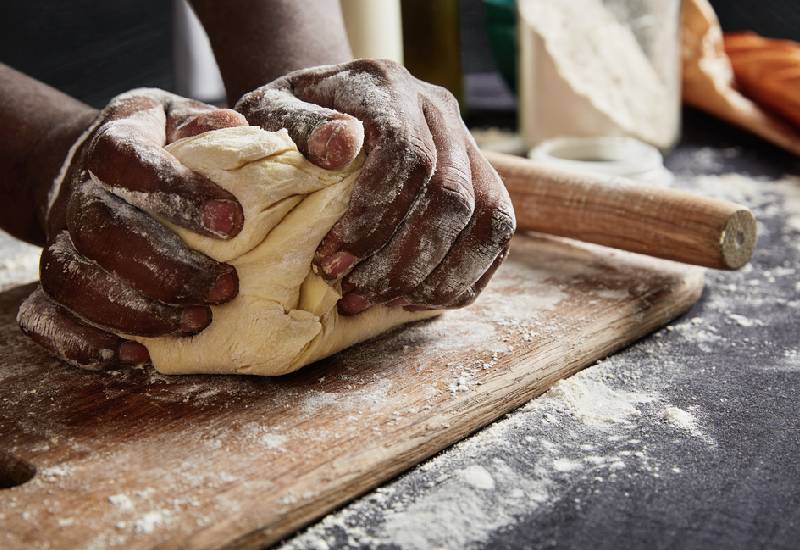 Method
It is important to note that how you measure your chapati ingredients will depend on how many people you want to serve.
First, add your flour into a bowl and in a separate cup, add your measured warm water, salt and sugar, stir using a spoon until they are properly dissolved.
Next add your mixture to the bowl of flour and begin to knead. Keep on kneading for five to ten minutes until the dough mixture stops being sticky.
Next add two table spoonful of oil and continue kneading until the dough is soft then cover it and let it sit for 20 minutes.
Next, divide your dough into ball shapes of the same sizes and set them aside on a surface dusted with some flour.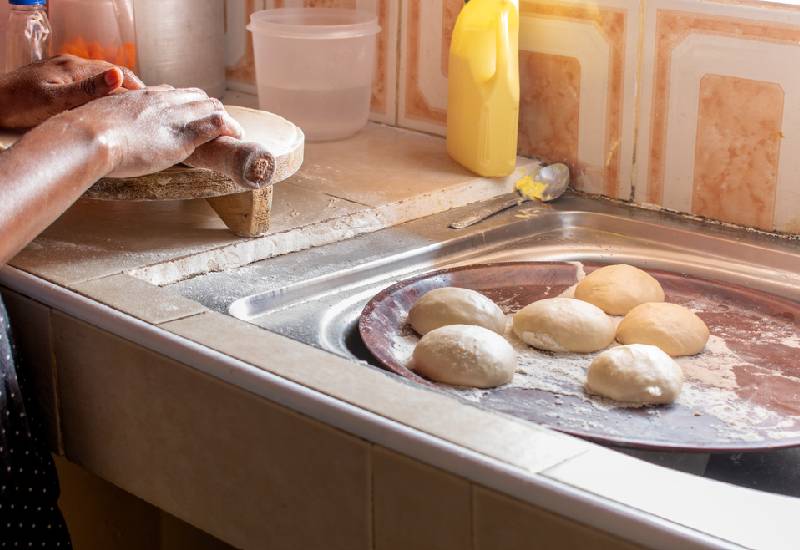 Then, for each of your balls, on the dusted surface use a rolling pin to flatten each ball into a circular shape then brush the top with some oil and roll it again to form a coil shape.
Once done with all the balls, for each of the coil shaped balls, use a rolling pin again to flatten them into circular shapes.
Next, heat your pan and place your rolled out circular doughs and fry each side while coating it with some oil until golden brown. Repeat the process for all your chapatis.
Alternatively, to cut the long story short, you can buy readymade chapatis to make your work much easier.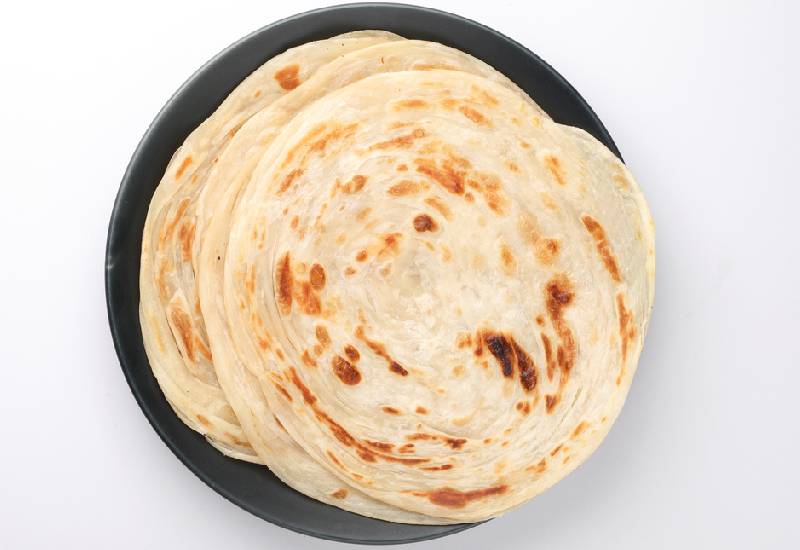 Ingredients for the omelette
Four eggs
¼ plate of green cabbage (thinly sliced)
One tomato (Finely cubed)
One red onion (Finely cubed)
½ cut green bell pepper (Finely cubed)
Coriander leaves (Finely chopped)
¼ teaspoonful of paprika
A pinch of Thyme
A pinch of Salt
Vegetable oil
One green chili pepper (optional)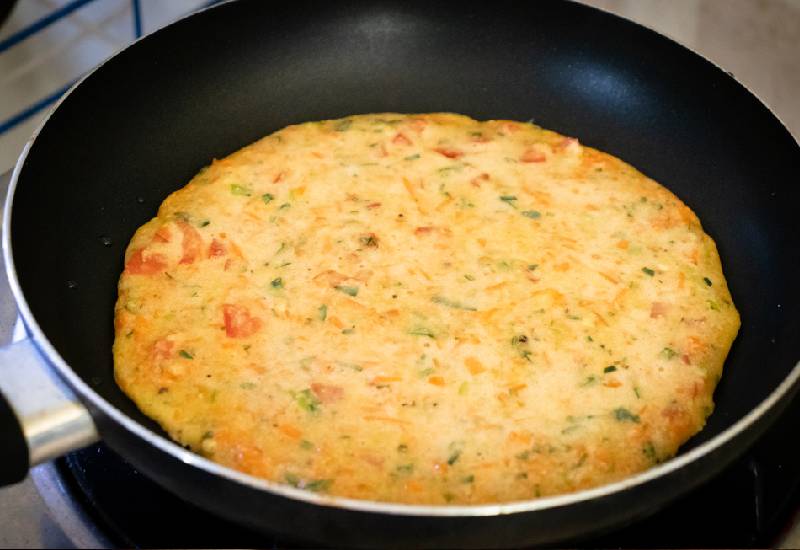 Method
Beat your eggs in a bowl and add all your spices and mix well. Next add all your vegetables to the egg mixture and stir well for everything to blend well.
In a pan, heat your vegetable oil and once ready, pour in your egg mixture and cook both sides until golden brown.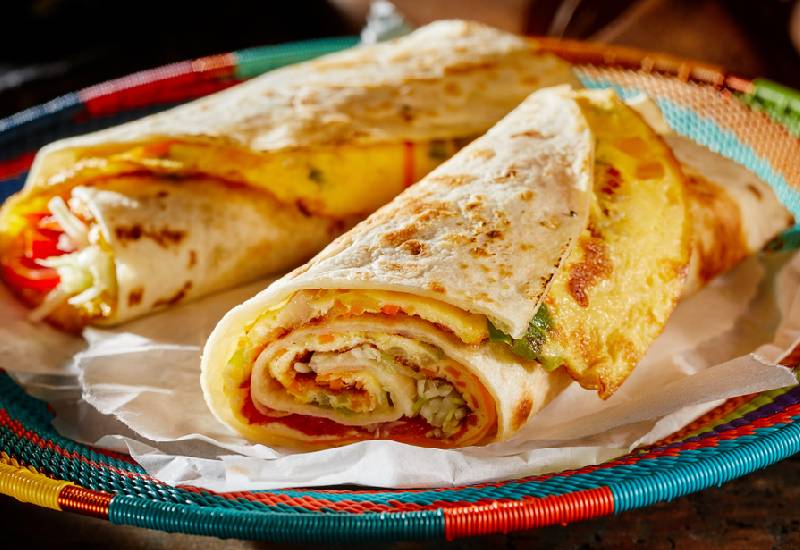 Crowning moment
Finally, the moment you have been waiting for. Once your chapati and omelette is ready. Carefully wrap your omelette in your chapati and enjoy this delicacy while hot. Happy cooking!
Related Topics