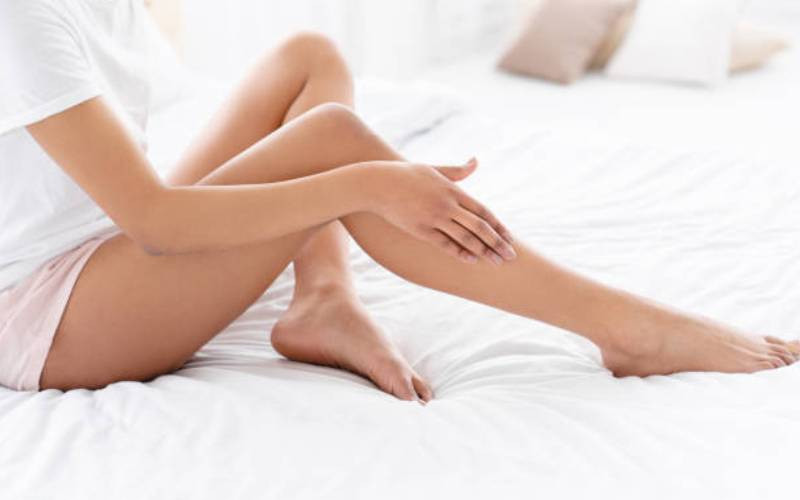 It might not seem like a big deal but you will only notice how your legs look and feel when you need to put on a skirt or a short. How your legs look can greatly affect your comfort around people.
You might assume that you are spending a lot of time in the house now and your legs do not need a lot of attention, do not be mistaken.
Your legs are used to the pedicures they get, so it's important that you take care of your legs to maintain their glow and radiance. And if you do not have a routine on how to take care of your legs, here are tips to help you make your legs smoother:
Exfoliate regularly
Washing your legs during showers is not enough to exfoliate as your skin is used to this routine. You need to set time aside and scrub all the dead skin.
To properly exfoliate, you will need granular substances like face scrub ointments that can penetrate the skin layers and remove dead cells faster and easily.
The cheapest and easiest way, however, to exfoliate is to use a pumice stone. It is readily available and does the job faster.
Always remember to use warm water when washing your legs, warm water softens the feet area making it easy to scrub.
Always moisturize your legs
This might be ignored by most because you might always be dressed in socks and trousers and don't see the point of applying oil to the covered areas. Moisturizing is not only crucial for your legs but also for your whole body. It helps the skin remain soft and radiant.
After bathing or scrubbing your legs and before going to bed, you can apply petroleum jelly to your feet and sleep in socks. This might sound weird, but sleeping in socks actually helps your feet sweat and this leaves them soft.
Shave your legs
Simple grooming like shaving your legs can transform your look and make your legs look clean and smooth.
Shaving also boosts your self-esteem when putting on skirts and shorts. Avoid using shaving blades to remove hair from your legs and arms, they will leave your skin uneven with bumps and the chances of cutting yourself in the process are high.
Shaving creams are much faster and you can readily find those designed to be used on sensitive skin. This method is quicker and very efficient.
Avoid shaving every day to give your skin time to heal.
Drink lots of water
Always remember to hydrate, and ensure to pass the eight glasses of water a day limit. Water is important because it helps your system flash out toxins that accumulate, this will in turn leave your skin healthy and give it a glow.
Drinking a lot of water also helps your skin fight various skin complications such as eczema.
Related Topics