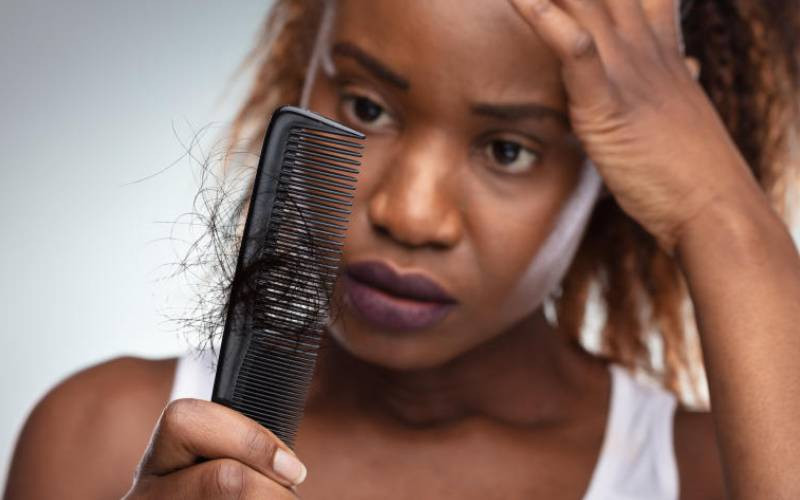 Argan oil: This oil, extracted from the kernels of the Argan tree, will help you maintain a healthy, well-moisturised scalp and hair. Argan oil is rich in nutrients like vitamin E and fatty acids, which make it an ideal hair conditioner. It will also help you fight dandruff.
Beer: Although drinking too much beer can be detrimental to your health, regularly washing your hair with beer will keep it strong and shiny. Beer is rich in proteins that help repair damage and revive volume.
Coconut Oil: Of course, coconut oil is one of the best natural oils to nourish your hair and scalp. Unlike most other oils, it penetrates the hair shaft deeply to moisturize it from the inside out. If you have dry hair, you will fall in love with coconut oil.
Vitamin D: This one is responsible for bone, skin and hair healthy. Various studies have linked it to hair growth and the creation of new hair follicles. Other than using hair products with Vitamin D, get sufficient exposure to sunlight, eat foods rich in Vitamin D, and take Vitamin D supplements after consulting a doctor.
Eggs: For centuries, eggs have been used as a natural hair treatment. They are high in protein and vitamins which form a protective coating over hair, leaving it stronger, healthier and shinier. Eggs are also rich in Vitamin D to help with hair growth.
Flax Seed Oil: It is rich in Omega 3 fatty acids and Vitamin E to hydrate your scalp and hair. You can buy flax seed oil in liquid form or in a gel-capsule form.
Grape Seed Oil: This oil, extracted from the seeds of grapes, has plenty of vitamins and Omega d6 fatty acids to nourish your hair follicles and help with cell regeneration. It also helps in regulating natural oil production, hence keeping your hair moisturised but not greasy.
Henna: Do you love some colour in your hair but are apprehensive about the damage it can cause? Henna is a natural dye that won't damage your hair but instead will give it volume and strength.
Indian Hemp Oil: This oil is extracted from hemp seeds, which come from the cannabis plant. It is rich in Omega 3, 6, and 9 to nourish the scalp and boost circulation, which in turn promotes hair growth.
Jojoba Oil: This is a lightweight oil that protects hair from breakage and helps speed up hair growth by clearing off excess sebum from hair follicles.
Kiwi Juice: Although rarely talked about in hair care circles, kiwi juice as a hair conditioner helps cleanse excess oil without drying out your hair. The juice is high in minerals zinc, magnesium and phosphorous to boost blood circulation to the hair follicles.
Lemon: A lemon twist is just what the doctor ordered for your hair! Lemons are full of Vitamin C to gently cleanse your hair. Lemon juice also acts as an astringent – which means it will leave your hair looking shinier and healthier.
Mango Juice: You can use a mango mask to cleanse your hair, give it an extra shine, stimulate growth and improve strength.
Nettle: Look for hair products with nettle to help reduce hair loss and boost growth. It also helps reduce inflammation and the damage caused by free radicals to the scalp.
Olive Oil: This unassuming oil is a powerhouse of antioxidants and vitamins you need for healthy skin and hair. Olive hair is a natural conditioner which can also be used for hot oil treatment, or as a finishing product. It is rich in Vitamins A and E and antioxidants which help protect keratin and seal in moisture.
Peppermint Oil: It has a high menthol content, which helps boost circulation, stimulate growth, and prolong the hair fall cycle -- helping you retain length
Related Topics