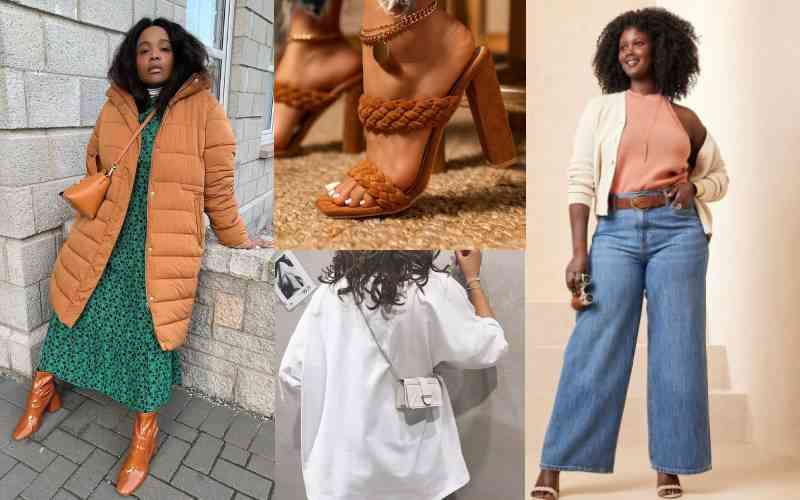 Now that we are officially in the final month of 2022, we have a clear view of the biggest trends that can define the year. Every year always has a mixture of different trends, mainly because people have their unique tastes, but regardless, you can still tell what was popping and what wasn't.
It's time to wrap up the year by highlighting some of the most popular trends and maybe even get a glimpse of what new year's styles will be like.
Truth be told many of us cannot wait to get our hands on retro vintage silhouettes and some new style aesthetics come the next season.
But as we close the year please give a standing ovation to those of us who served looks courtesy of these cool pieces that rocked 2022:
Mini cross-body bags
Decades ago, huge bags were trending. The only positive thing we can say about them is that they could hold many items and that is about it.
Right now we're all about small and convenient bags and that was the biggest trend this year. All mini designs were popular but one that was at the top is the cross-body bag.
These bags were, and still are, a style statement piece that paired so well with casual and semi-casual outfits. Although they are only big enough to fit your phone and a few items, they are so worth it.
Braided heels
The braided heel design was everywhere this year. These heels were the perfect option if you were looking for something to complement your dress or jeans.
We saw single braids, multiple braids, neutral colours, bright shades, chunky braids, flat braids and basically every design you can think of. They are truly the Kenyan summer staple and to be honest, these gorgeous heels are not ready to retire yet.
Wide-legged denim
This was also the year of the wide-legged denim trend. It was time for the skinny jeans and sweatpants to take a break for a while because these jeans showed up with a bang.
They are versatile enough to be styled with different tops like tees, blazers and even button-up shirts. The wide-leg denim season definitely stole the show.
Puffer coats
The puffer coat is the coat that allowed us to survive the cold months in style. These were a street style staple for people who love to rock bold outfit combos.
They overshadowed other designs like the bomber jacket and leather coats. You should probably get one for yourself if you don't have one already because they look stylish and they will keep you super warm making them a really functional piece.
Metallic chunky jewellery
The big earrings and bold necklaces also made it to the list of top fashion trends of 2022. They added an interesting twist to the clean minimalist aesthetic that was going on and it definitely worked.
The trendiest pieces included chunky chain link necklaces and thick hoop earrings. They looked great with different evening wear looks and paired so well with the casual street style the younger cool kids are into.
Related Topics