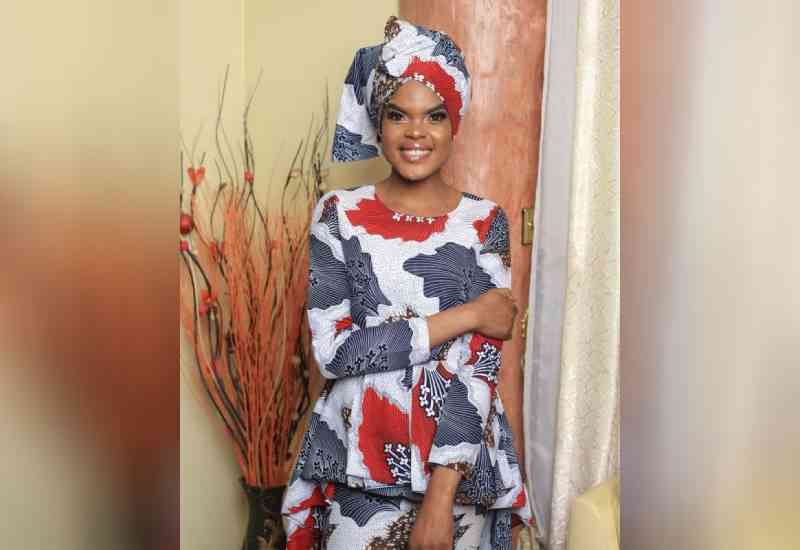 Maryne Keseri's fashion and design story began way back when she was a student. The Multi Media University alumnus used to design clothes for her friends during her campus days.
Her impressive style caught the attention of her friends and relatives who encouraged her to try out her hand in fashion and design as a career. Today, Keseri or Afrikeseri Kollections, as her stores are famously known, is a household name in the fashion industry. The business she started with only Sh5,000 has grown into a big and an admirable brand.
Keseri was the person behind most, if not all, of President William Ruto's clothes while he was on the campaign trail in the run-up to the 2022 General Election. The journalism graduate was responsible for the colourful and detailed shirts that President Ruto wore to most of his campaign meetings and public rallies.
"Plain vitenge shirts are amazing but they are common and unlikely to leave a mark," she said when she was asked about her designs.
Not only did she design the president's clothes during his rallies; she also made the shirt that he wore during his daughter June's traditional wedding ceremony.
"People noticed that I had an eye for detail at a very young age and as I was growing up, I decided to go into styling and design as a serious thing," she said.
Her eye-catching details in most of her designs are hard not to notice, thus making her stand out from the rest.
As far as working with Ruto is concerned, she is more than humbled for the opportunity she got at a time when fashion had become an integral part of the political season.
Long before she started working with the president, she was previously designing clothes for clients she knew while she was still a student.
Maryne has also been fortunate enough to work with other politicians during the campaign period.
Related Topics