Home
/
Help Center
Between the sheets: Why do I lose my drive before I even start?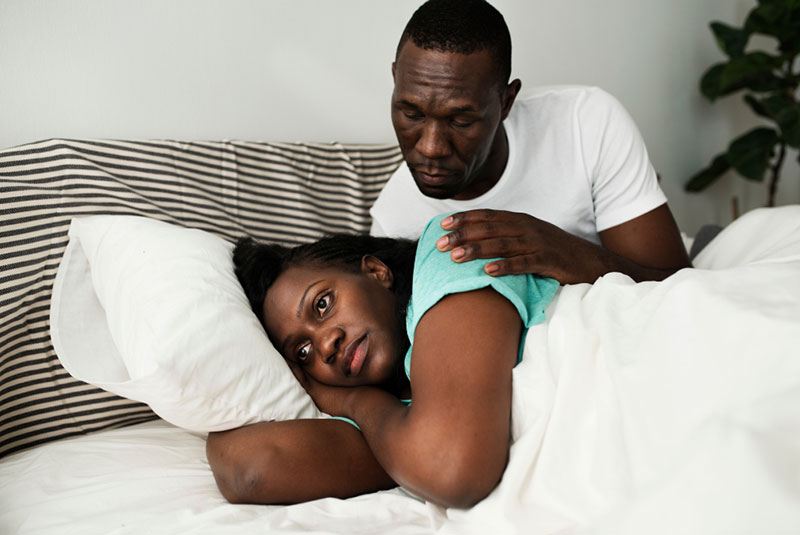 Dear Eve,
Sometimes, I'm in the mood for sex but when I stand to it, the feelings withdraw. I don't know what's happening to me.
Dear Reader,
Thank you for your question. I am not sure that I understand your question very well but it sounds like you have the desire for sex but you are unable to have sex when the time comes.
Since I cannot even tell your gender from your question, I would like to give a brief, general assessment of some causes for this issue.
Unhealthy attitudes towards sex
Is it possible, dear reader, that you have some unhealthy attitudes towards sex? This is not uncommon in those adults who were raised in overly strict, religious and/or fear-based backgrounds.
If this is the case, try to remember the intention was positive – to keep you safe from unintended pregnancy (yours or that of your partner) and/or from sexually transmitted infections (STIs).
However, as you can see, the outcome was not ideal. One way to deal with this is to go back into your history and explore your thoughts, ideas and attitudes sex and sexuality; how did you learn about sex? Who taught you about it? What beliefs did they instil in you?
Once you begin to explore your aspect of your sexuality, you are likely to gain some insight into why you hold your current beliefs.
The next step would be for you to educate yourself about sex and sexuality as you are now, i.e. an adult. As an adult, you get to decide which lessons to keep and which lessons to discard.
Negative sexual experiences
Sometimes, we experience things that end up affecting us, in and out of the bedroom. When it comes to your current sex life, I would like to ask you, have you had negative sexual experiences?
These could vary; maybe a relationship that went awry and left you hurt and determined never to allow someone to hurt you again.
Perhaps you experienced sexual trauma in your childhood or adulthood – sexual harassment or even rape. Perhaps you know of someone else who had experience a negative sexual experience that made you feel like your body could be used to cause someone else injury.
Perhaps you or someone you know was on the receiving end of an accusation of sexual misconduct. Whatever the case, if this rings true to you, then it may be something that you need to explore, alone or with the help of a trained professional.
A negative sexual experience can impact your sex life in a big way, but that is no reason why it should continue to do so. Please seek the help of a therapist who can help you work through it.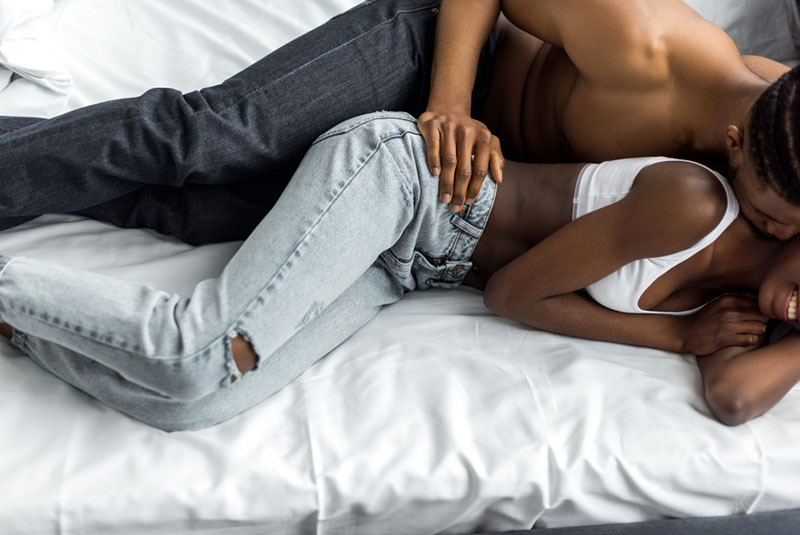 Medical condition
This is one cause of sexual problems that can sometimes be overlooked, especially amongst people who are considered to be generally healthy.
If this withdrawal of your sexual mood manifest physically, then a medical evaluation would be your next best step. How would you know? If you experience a loss of erection or premature ejaculation (if you are a male) or vaginal dryness if you are female. These are just a couple of the most commonly reported symptoms.
Whatever the case, you need to see your doctor so they can evaluate, treat or refer you to a specialist, as appropriate.
Some of things that you and your doctor may consider will likely include your age and your weight. If you are overweight or even underweight, you will need to address that. It's surprising how much weight can affect a person's desire to have sex.
In addition, it can make it difficult to have sex to your satisfaction because of the weight's impact on your heart, arteries (which are needed to send and keep blood to the sex organs before and during sex), lungs and more.
In addition to weight and sex, your doctor will likely want to assess your blood pressure, blood sugar such as diabetes, hyperglycaemia i.e. high blood sugar and hypoglycaemia i.e. low blood sugar, thyroid conditions such as thyroiditis, hyperthyroidism and hypothyroidism and even a simple blood count to check for anaemia, which is notorious for the fatigue that it causes.
There may be a psychological assessment to evaluate your mental health. Unfortunately, our culture stigmatises mental health issues and yet they are very often the culprits or contributors to sexual dysfunction.
Stress, for example, is very common and quite detrimental to a person's sexual health. Other conditions that can impact your sex life include anxiety and depression.
Whatever the outcome of your medical evaluation, it is important that you remember that everything can be treated or managed so there is no need to fear and no need to suffer sexually because help is available.
I hope that this serves as the impetus you need to take the necessary steps towards getting the improved sex life that you desire. I wish you a happy, healthy sex life.
Maggie Gitu is a Marriage, Family & Sex Therapist.
She can be reached at [email protected] and via her Facebook page: Maggie Gitu
Related Topics