Home
/
General
Things you need to know about a low sodium diet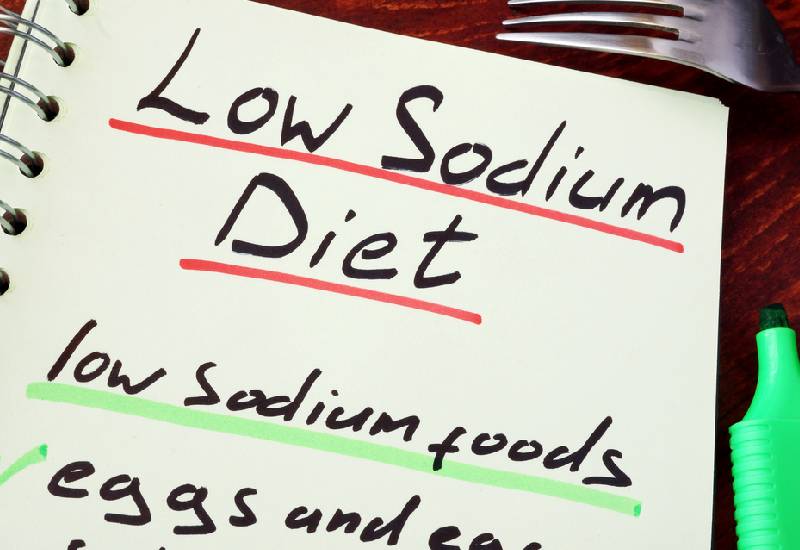 Food just doesn't taste the same without salt. I mean, this is probably one of the key condiments when it comes to any dish. Meats especially, right?
But did you know that an adult's daily recommendation of sodium intake should not surpass 2,300 mg? Ideally it should be within 1,500 mg per day or less.
If you have a medical condition or you have been put on a special diet by your doctor, you need to be keen on the products you are buying. Watch out for terms on certain foods like low sodium, sodium free, reduced sodium among others that indicate varying in sodium levels.
Whether from the deep underground caves or sea water, our salt is made through evaporation. And besides, other than for flavoring, salt plays an important role in your body and it is still used for food preservation.
If too much salt is consumed you are at a high risk of water retention increase which happens when your body is holding extra water trying to dilute the sodium. Too much salt can also lead to high risk of osteoporosis and cardiovascular related illnesses.
That said, cutting down on sodium doesn't sound like a bad idea, now does it?
Here are a few things you need to know about a low sodium diet.
Sodium is a common element found in most foods including whole foods. However, it comes in much lower quantities compared to animal and dairy products.
So basically, a low sodium diet is one that limits foods and beverages that are high on sodium.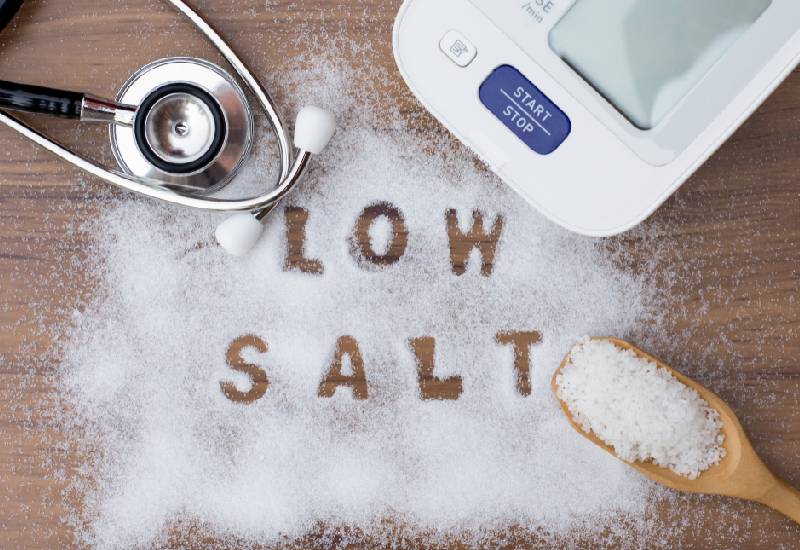 You should avoid certain foods
As mentioned, you must always read the label of foods you are buying. Opt for low sodium at all times.
Foods to be avoided while on this diet include biscuits, cakes, noodles, cereals, pasta mixes, canned soups, vegetables or broths, popcorn, salted nuts, frozen foods and pickled vegetables or any other foods containing brine.
Your diet should mostly be made up of fresh vegetables, fruits and animal products that are organic. Replace salt with herbs, spices, peppers or some lime juice for flavor.
There is a risk of consuming too little
Both high and low sodium levels have health risks with some even leading to death. When you take less than your body needs, you stand a chance of increasing your triglycerides and cholesterol, hyponatremia which results when there is very little sodium in your blood and insulin resistance.
Experts agree that cutting down on processed unhealthy foods that are high in sodium is the best way to go while having a rich balanced diet.
It balances your electrolytes
Maintaining electrolyte balance in the body is crucial to ensure your muscles function properly and maintain the pH. One of the best ways to do so is through regulating your sodium intake to ensure you eat just enough.
This will also help the body control muscular cramps and avoid bloating.
When there is low blood supply due to thickening of the arteries from high sodium intake, you are predisposed to heart related diseases and you also tend to get tired easily.
But when you take less sodium, it helps maintain your energy levels because your arteries are relaxed thus your body ends up feeling less fatigued.
Related Topics