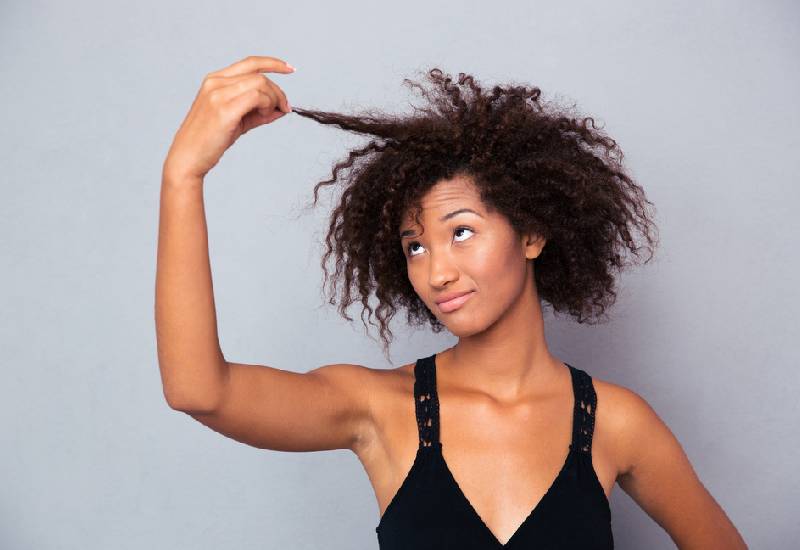 We all desire long lustrous healthy hair and will do anything to achieve this perfect little dream. Most of us are guilty of buying a range of products and experimenting different hacks and tricks to keep our hair looking dazzling. We fall into bad habits that soon become routines and in the process interfere with the natural growth of our hair. What are some of these habits that could be ruining your hair? Let's take a look: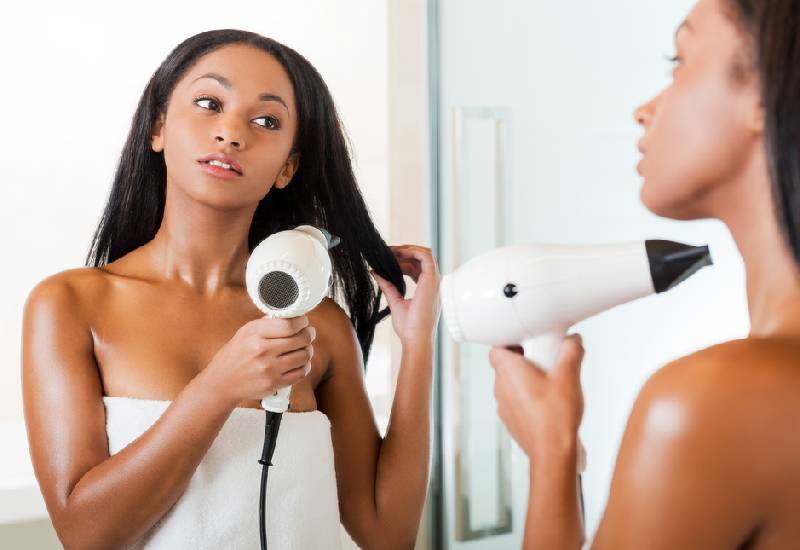 It is no secret that combing natural hair is hard and keeping the curls in place all day even harder. At the end of the day your hair might not look as neat as you had set it. While most ladies find it easier to work with straightened hair too much heat actually damages your crown.
Avoid styling your hair with heat every time as it makes your hair brittle and causes dryness and breakage. Remember to only use heat when it is absolutely necessary.
As African women, we can be obsessed with length and might not be willing to trim our hair. However, lack of regular hair trims could result in split ends that eventually thins and weakens your hair. So don't be scared of that little trim, it could be the one ensuring your hair grows strong and healthy.
When it comes to selecting products suitable for your hair texture you need to be as careful as when you are selecting skin products. Ladies have a tendency of trying products based on their friends' recommendation which can work but not always. Others are just not sure of what products to use in the sea of options.
Some products are harsher than others and could easily damage your hair or even scalp. It is important to understand the kind of products that work for your hair and stick to them.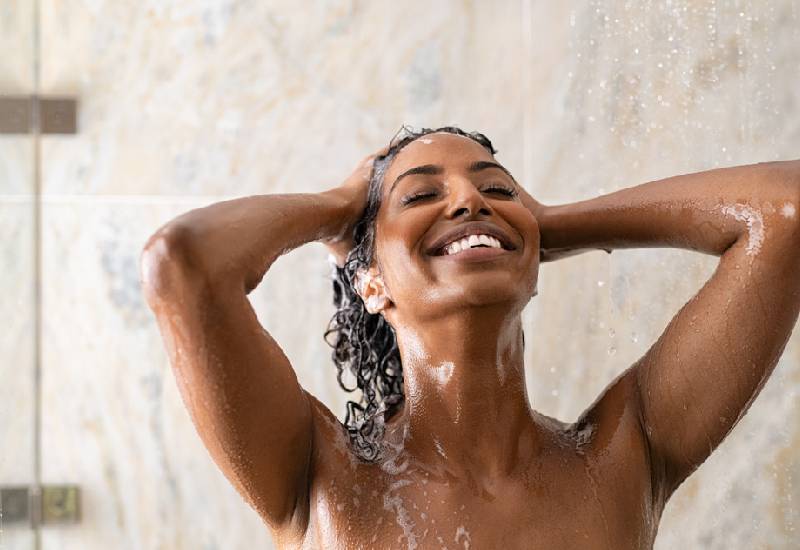 Sleeping without a head bonnet
It is not uncommon for some women to sleep without a head bonnet as they believe their natural hair is safe under whatever protective hairstyles they are rocking underneath. In realiity however, the hair could be more susceptible to damage as hair strands are tugged all night from the different sleeping styles. This not only weakens your hair but also causes dryness. For exposed natural hair, sleeping without a bonnet could lead to tangling and dryness.
READ MORE
Silk bonnets are recommended as they not only lock hair moisture in but are also known to stay on your head the entire night.
Washing your hair with hot water
Hot water is life but not for your hair. While many might believe that hot water will easily get rid of oils and dirt, it actually strips the hair and scalp of natural and essential oils, resulting in dry and weak hair. Washing your hair with lukewarm or cold water leaves it strong and gives it volume.
Tip: Always remember to wash your hair with a conditioner to lock in all the moisture and help keep it healthy and strong.