Home
/
Hair styling ideas for the festive season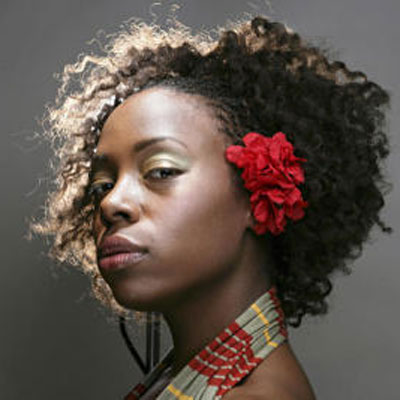 It's Christmas again and many of us will be visiting friends and relatives, or attending parties.
Even as we do so, we want to look our best from head to toe. Many may be wondering how best to style their hair to mark the birth of Jesus Christ. This is the best time to try festive hairstyles. After all, we don't mark Christmas only on the 25th and as such, your hair should look glamorous throughout the season.
With the right styling tools and products, the tips below will keep your hairstyle intact throughout the season and get you into the Christmas spirit:
• Curls and waves on long hair always look elegant; they are versatile and stylish and can be used on any hair type or length. You can have them to turn heads this Christmas.
Use flat iron and curling iron to get the desired look. The tighter your curls the longer they will last. Curls also make your hair more manageable and give it the right texture. If you use hairpins, they are able to stay intact. Ensure you use a holding spray to provide a long hold for your hair which must stay in shape for many hours. You can always set your hair the night before Christmas using rollers to get tight curls. If you want looser curls, then set it one or two days earlier.
• Christmas festivities are also the best time to utilise hair accessories. With their sparkles and colours, they are bound to offer delightful moments. It could be the simple bow, hair clip or head band.
• The simple and classic up-do is always a tick for a glamorous look. If your hair length is medium to long, then this option is for you. You can wear oversized buns or even tousled, loose hair up styles.
Do not worry if your hair is not long enough. The invasion of the hair industry by the Brazilian, Peruvian, and Indian hair weaves among others, have sorted out many women's hair problems.
• Ponytails are for the women who are blessed with long and thick hair. It could be your own hair or hair extensions. It, however, looks better on own hair. It is the best hairstyle when you want to show off your statement earrings.
• It is a look that even international celebrities wear to the red carpet. How about you try it for the Christmas festivity?
• The high bun offers a classy but subtle look. Brush your hair to the centre top of your head and secure it into a ponytail. Ensure your hair is smooth and no strands fly around loosely; you can spray using hair spray or apply gel it to avoid the fly-away hairs. Use hairpins to secure the hair ends and place your extension on it.
The buns are available in beauty shops and supermarkets and come in a variety of designs and sizes. The bigger the bun, the more noticeable and outstanding it looks.
Related Topics