Home
/
Girl Talk
How to write a love letter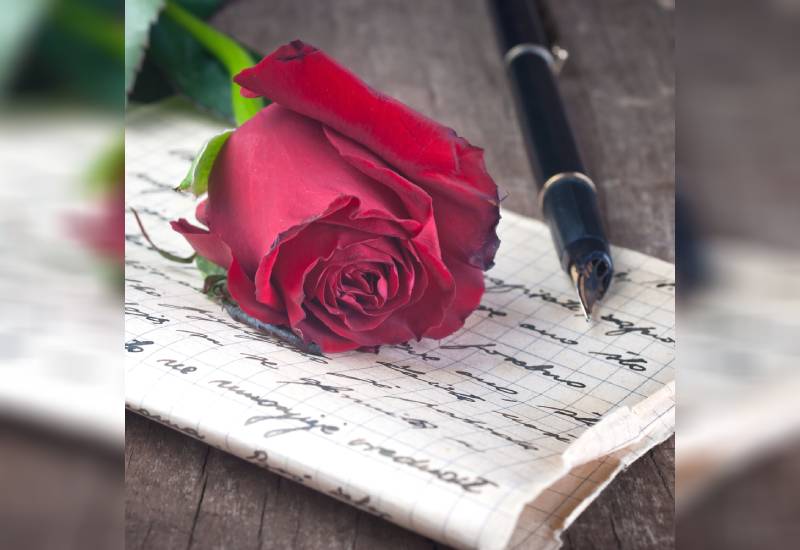 In this day and age of social media and shortened messages, letters have become obsolete.
No one goes to the post office anymore and we would rather sit at home and send a DM or a cute GIF to our love interests.
How well does this work? You be the judge.
Letters on the other hand I can attest leave an impression. They are the greatest exemplars of true romance more so now in this microwave generation.
First, you have something physical you can read 10 years from now and the fact that someone took time off their schedule to think about you and scribble a few sweet words is quite the gesture.
Whether you want surprise your man for your anniversary, his birthday or declare your interest to a crush this Valentine's Day, a letter is a good place to start.
Here is how to write a love letter that will leave the other person teary and feeling warm inside.
i.Start with a greeting
This may sound obvious but you will be surprised how easy it is to forget especially if you have never written a love letter before.
Cut out the formality. You're not applying for a job. Keep it light and where applicable use their pet name. For instance, you can write, 'to my one and only love,' or 'sweet Esther.'
Think along those lines and you will have their attention.
ii.Keep their attention
If your first paragraph is boring, there is a likelihood they will not finish that letter. Keep them interested by describing a memory or shared experience. People like that.
Think along these lines, 'when I first saw you, I knew we were meant to be together forever,' or 'the first time I spoke to you I knew there was something special about you.'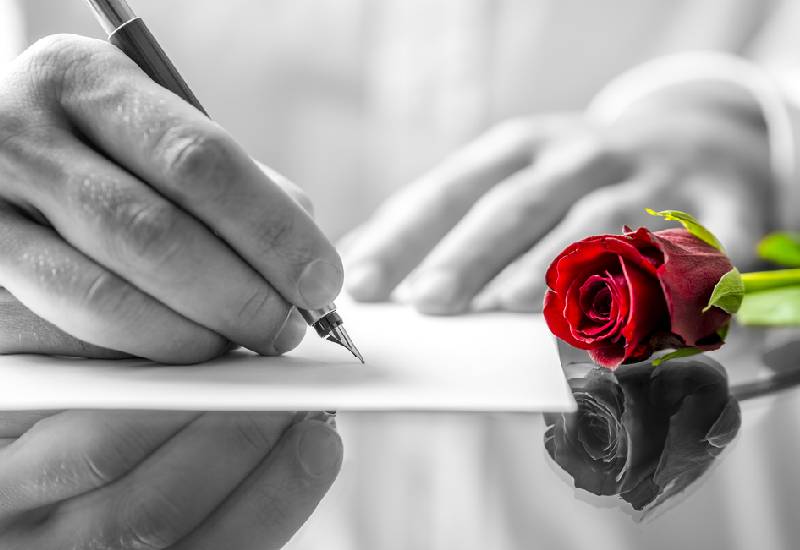 iii.Drop a compliment
We all love compliments whether we want to admit it or not.
Hearing what someone thinks of you is quite intriguing and does things to your mind. These things can make or break the possibility of a potential relationship if you're writing a letter to your crush.
iv.Tease them
Make them smile by saying something cheesy. Remember you're trying to evoke a certain feeling from them so don't be too serious.
Express how you feel by dropping a cheesy line or a joke only the two of you understand.
This will keep the letter light and he or she will be grinning every time they remember that letter or when they see you.
Another plus is it creates room for flirting and vulnerability.
v.State your intention
Why are you writing this letter? Let that come out clearly. While doing so, don't make them feel pressured to feel a certain way or they need to do anything like reply to your letter.
Let things flow organically.
Remember, the purpose of a love letter is to make the recipient feel loved, cherished, desired and special. Think of how to say it to clearly paint that message.
Also, if you know their other love languages go an extra mile and 'speak' them.
Whether it's a gift for their birthday, spending quality time over a romantic candle lit dinner or words of affirmation, include it.
Related Topics