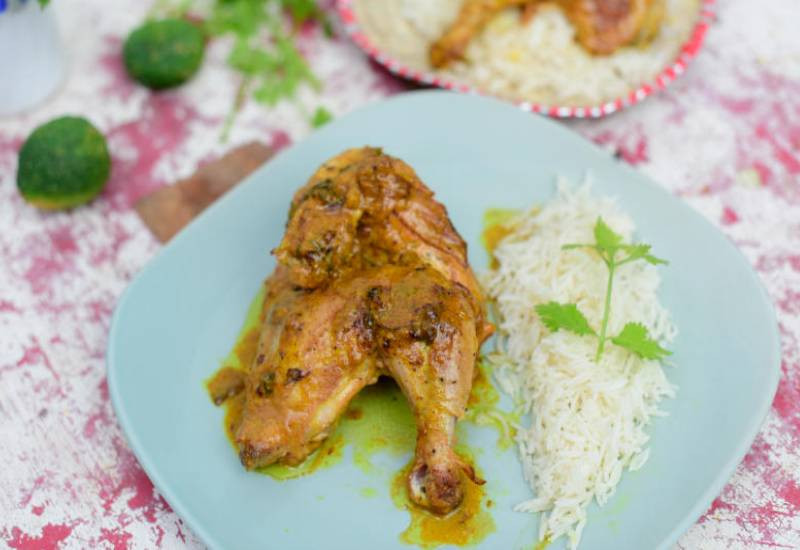 Today we make spring chicken in coconut glaze.
Ingredients:
1 full spring chicken, halved
Juice of 2 lime
1 teaspoon garlic ginger paste
1 teaspoon curry powder
1 teaspoon paprika
1 tablespoon white vinegar
200ml coconut cream
Salt to taste
Coriander leaves
1 tablespoon vegetable oil
Method:
Rub curry powder, paprika, garlic ginger paste, salt and lime juice over the chicken. Ensure the marinade is coated well on each side of the chicken.
Let the chicken marinate and infuse the flavours for about three hours. Heat a non-stick pan over medium heat then drizzle the oil.
Add the marinated chicken and pan-sear it for about five minutes on each side or until it is golden brown on the outer skin.
Once browned add extra lime juice, and pour in the coconut cream over the chicken and coriander leaves.
Reduce the heat and cover with a tight lid and cook for a further 10 minutes. Turn the chicken and coat it with the sauce from the same pan.
Serve with rice. Enjoy!
Related Topics