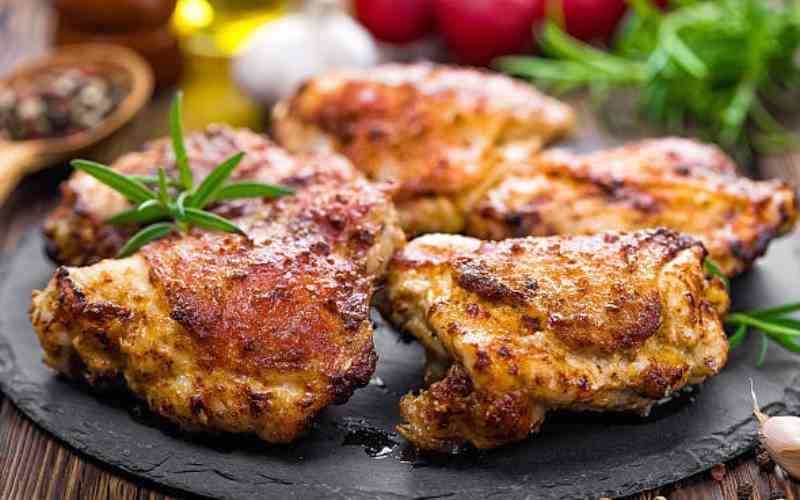 Here is a simple recipe by Miss Mandi on how to cook your kienyeji chicken like a pro.
Ingredients:
1 kuku kienyeji (cut in pieces)
3 onions
5 tomatoes
Cumin powder
Overnight marinade
3/4 cup of plain yogurt
2 tbsps. of tomato paste
1 tsp of black pepper
1 tsp of paprika
1 tsp of cumin powder
1/2 tsp of cinnamon
3 tsps. of garlic powder
1 tsp of cayenne pepper
1 tsp of salt
3 cloves of crushed garlic
Method:
Start off by washing your chicken, drain the excess water then proceed to clean your chicken with white vinegar. Let the chicken sit in the vinegar for about 5mins, toss it and then pour out the vinegar.
Once the vinegar is drained, make the marinade by mixing all the ingredients together. Toss the chicken well in the marinade and then marinate overnight.
The following day, put your chicken in a sufuria with water and boil for 2-3 hours, adding water every 25mins or so that the chicken keeps boiling.
After 3 hours, use a fork check how tender your chicken is. If its tender, take off the lid, add a bit of cooking oil and your onions.
Mix the onions with your chicken and leave them to cook for about a min. Add in your tomatoes and a little bit of cumin, let the tomatoes cook then stir everything.
Taste to see if you need to add any more spices/ salt if it's cooked as desired, turn off the heat and serve with rice or any other dish of your choice.
Related Topics