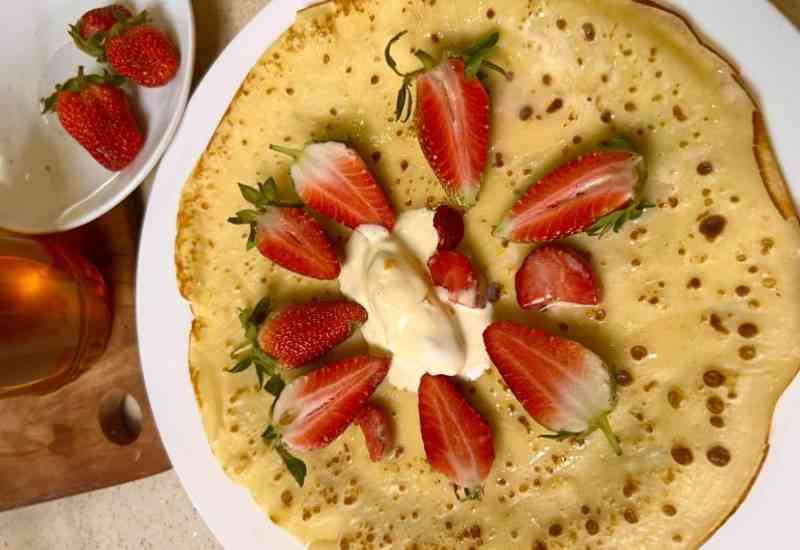 What you need:
1 cup flour
2 eggs
1 & ¼ cups of milk
½ teaspoon salt
1 teaspoon vanilla extract
1 tablespoon sugar
100g margarine
50g honey
Whipped cream or ice cream (optional)
1 packet strawberries
What to do:
In a bowl, add the milk, vanilla, and egg and mix.
Put all the dry ingredients in a big bowl and mix.
Add the wet ingredients and whisk until well combined.
Melt two heaped teaspoons of margarine and add to the mixture. Mix thoroughly.
Heat a non-stick pan over medium heat and add some margarine.
Now pour a small amount of batter into the pan, and cook until golden brown on both sides.
Repeat until the batter is all cooked.
Top up with honey/ice cream or whipped cream and strawberries. Enjoy!
Related Topics