Home
/
Food
Ingredient of the week: Culinary lavender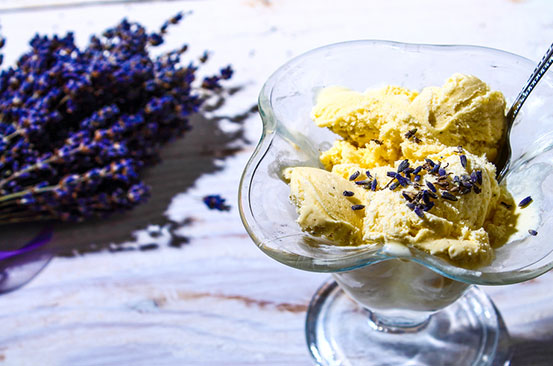 We all know lavender as the soft, sweet and feminine scent used in aromatherapy, air fresheners and fabric softeners but we might not be familiar with its use in the kitchen. The flavour on the palate has a hint of camphor and some bitterness.
Dried lavender buds are often used to make desserts as they carry most of the flavour and essential oils. Those who are more familiar with it can use it in savoury dishes. You can pair lavender with other herbs such as rosemary, thyme, oregano, parsley and marjoram to add flavour to meats like lamb, rabbit and chicken when roasted. You can also use lavender to decorate the top of cakes or cupcakes.
Recipe: Lavender shortbread – grind lavender with sugar, add butter (room temperature). Mix to a paste (not creamy). Add flour and mix it into dough. Roll it out and cut into desired cookie shapes. Bake in a 300 degree oven for 22 to 25 minutes.
TIP: Freeze a mixture of sugar and lavender until when you next need to use it.
Related Topics