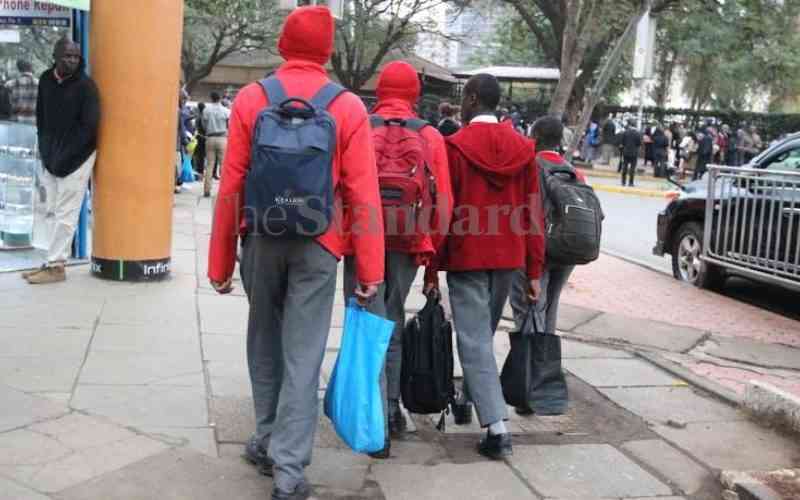 Parents have said that they may not release their children to schools unless the political situation is safe for the learners.
National parents association chair Nicholas Maiyo said that even though parents lauded the decision to postpone schools opening to Thursday next week, the prevailing political situation will inform whether they will release their children.
"Even Thursday next week is very soon and it will depend on the situation. No parent will release their child to school until calm is restored and security assured,'' said Maiyo.
Maiyo spoke after Education Cabinet Secretary George Magoha announced that schools opening had been delayed by three days, from Monday to Thursday, August 18.
''I hereby convey the government's decision on the suspension of the re-opening of all basic education institutions with effect from Monday August 15, 2022 until Thursday 18,'' Prof Magoha said.
He said the decision was based on the long wait for election results that had dragged beyond the projected timelines.
"Following the conduct of our National Elections on Tuesday August 9, 2022, the process of tallying of ballots is still ongoing. This communication supersedes any earlier communication on the re-opening of basic education institutions,'' Magoha added.
Maiyo however said that the abrupt communication may also inconvenience some parents.
''Transport will also be affected since they will not be willing to release their vehicles due to the prevailing political environment,'' Maiyo.
Teachers also faulted Magoha for causing confusion.
Akelo Misori, the secretary general of Kenya Union of Post Primary Education Teachers questioned the manner in which Magoha has been issuing directives, saying the decisions have created a lot of confusion.
''We have had an unpredictable CS and this shows how he has failed the education sector. These sporadic circulars have caused a lot of anxiety and disruption since no parent or teacher can plan,'' Misori said.
Misori said all stakeholders look at the government for proper planning but its hasty decision to close learning institutions last week was ill advised.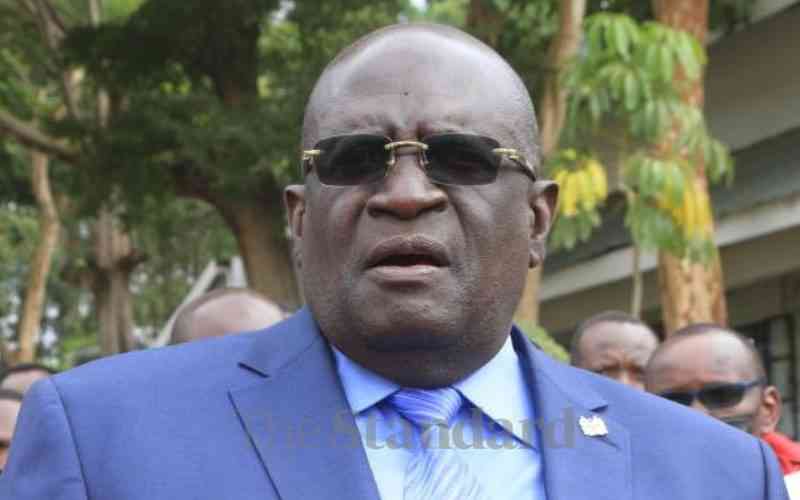 ''This is a sad state of affairs, given the immense financial and logistical factors involved in the re-opening of schools. To remedy the situation, the CS must issue a statement on the comprehensive term dates for schools for the rest of the year.''
Parents who spoke to Sunday Standard said some of them had incurred costs and booked buses for their children.
Mary Wanza expressed her frustration saying the decision by the government will inconvenience her.
Wanza said she had already booked for her two children who are students at Aquinas High and St George's School to travel today.
''I have two tickets for my son and daughter to travel from Mombasa to Nairobi. Who will refund me the money,'' she said.
Misori said the education sector is worried that Magoha may shift the opening date again. ''Given the unpredictability of the changes, stakeholders are uncertain whether the Minister will adhere to the new date, since the election programme is still unfolding. Schools, parents and learners are find it hard to make plans based on the latest announcement," he said.
Three days ago, the CS made a similar communication suspending the re-opening of schools on August 11 and moving it to Monday August 15.
At schools, teachers are mulling whether there will be ample time to cover the syllabus having lost two weeks to elections.
Kahi Idimuli, the chair Kenya Secondary Schools Heads Association, had said there is a challenge in preparing this year's candidates for the exams. "We have a short period to prepare the candidates, so closing schools for more than a week will affect the calendar," Indimuli said.
Evans Ngadi, a teacher at Gatoto Primary School in Nairobi said schools will have to initiate special learning schedules to recover time lost.
Related Topics