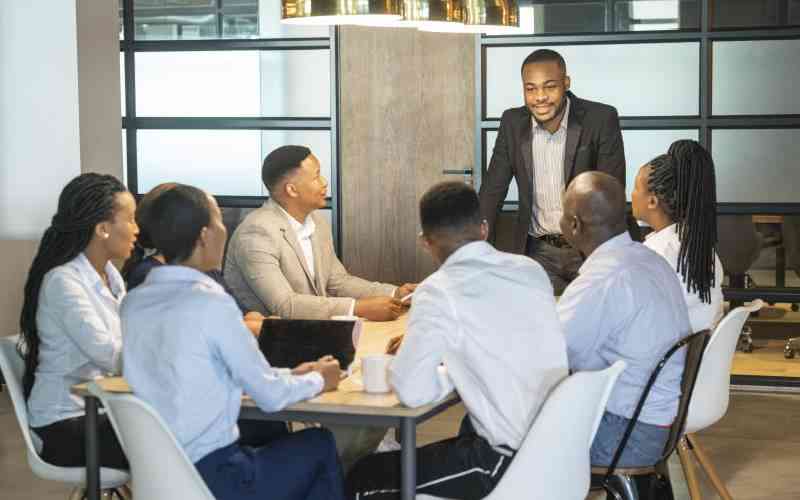 Etiquette in the workplace is an essential aspect of professional behaviour that often goes overlooked. However, its importance cannot be ignored.
Etiquette, in simple terms, is the art of polite behaviour in society. It encompasses a set of rules and norms that govern social interactions and help individuals navigate social situations with grace and poise.
At the workplace, practising good etiquette can make a significant difference in your professional relationships, career success and overall workplace environment – that also helps you survive office politics. Without it, the success of an organisation hangs on the balance. To avoid problems that may arise, here are a few ways etiquette can be applied.
Be punctual
Being on time is crucial in the workplace. It shows that you respect your colleagues' time and you are committed to your work. Arriving late can be perceived as disrespectful and unprofessional. If you are running late, communicate with your colleagues and let them know when you will be arriving.
Dress appropriately
Dressing appropriately shows that you take your job seriously and respect the workplace culture. Before selecting your outfit, consider the company's dress code and industry standards. Always fall on the side of looking professional and avoid revealing or provocative clothing unless you work in a more relaxed or creative industry where the culture is laxer.
Use proper communication
Good communication is the foundation of successful workplace relationships. When communicating with colleagues, be clear, concise and respectful. Avoid using offensive language or speaking negatively about others as this can damage your reputation and create a negative workplace environment.
Mind your behaviour
Simple manners can go a long way in the workplace. Saying "please" and "thank you" can demonstrate gratitude and appreciation for your colleagues' efforts. Additionally, holding the door for others, keeping your workspace clean and respecting personal space can all contribute to a positive and professional workplace environment.
Practice active listening
Active listening involves being fully present and engaged in conversations. It involves maintaining eye contact, asking questions and responding thoughtfully to your colleague's comments. Active listening can help build trust, foster collaboration and improve workplace communication.
Avoid office gossip
Office gossip can be very juicy but can quickly spread and create a toxic workplace environment. It can also damage your reputation and credibility. Avoid participating in small talk and instead focus on building positive relationships with your colleagues based on respect, trust and professionalism.
Show gratitude and appreciation
Showing gratitude and appreciation can go a long way in the workplace. Acknowledge your colleague's contributions, and thank them for their efforts. You can also offer to help with a project to demonstrate your appreciation.
Related Topics