Home
/
Bridal
He asked my name and walked away....Now I bear his name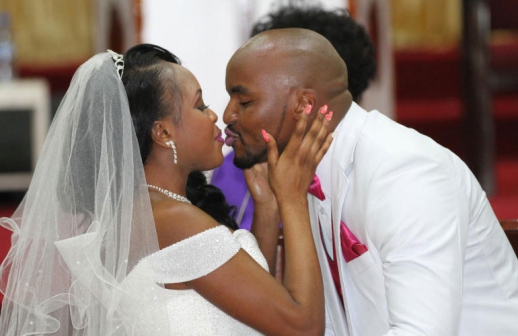 BRIDE: Beatrice Muthoni Nyaguthii
GROOM: Daniel Mwangangi Makau
GUESTS: 500
BUDGET: Sh10 million
DATE: January 14, 2017
CEREMONY: CITAM Church, Karen
RECEPTION: KCB Leadership Training Centre, Karen
FIRST DATE
DANIEL: January 4, 2015 was a Sunday. I remember because I was in church at Redeemed Gospel Church in Mihango, where I am a member of the praise and worship team. I was playing the drums at the pulpit and that is when I spotted Beatrice in the congregation.
I was smitten and through the entire service, I stared at her to the point I asked God, "umeniletea wife ama?" Interestingly, God was working in my favour considering that the ushers led her to a seat near the pulpit.
BEATRICE: It was my first time to worship in that church and I could not help but notice this not-so-bad-looking drummer constantly stealing glances at me. He approached me after service and said hallo, then asked my name and walked away. In that brief encounter, I noticed his charming smile and his silver tooth. The following Sunday, he asked for my number and that is how we started communicating.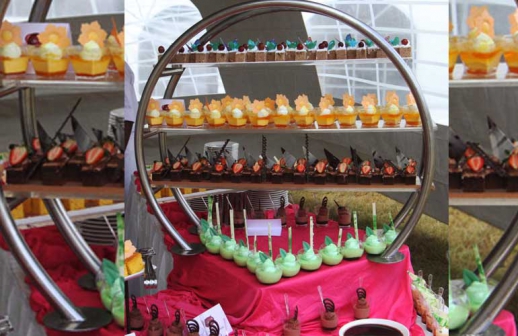 THE PROPOSAL
BEATRICE: On July 1, 2016, Dan gave me some cash and told me to go spoil myself -- do my hair a manicure, a pedicure and a facial. In the evening, he called and promised to pick me up the following day. We drove along Naivasha Road. I was not comfortable because I knew I would get home late.
He was unusually quiet as we sat at a pizza joint, but I decided not to bother myself much since we were out to have fun. We placed our order and when it was served, he told me to open it. "Will you marry me?" were written on the pizza using ketchup.
There was a red box in the centre. He took out the box and went down on one knee. I was in shock. I was shaking from excitement but I managed a feeble, "Yes." He later organized an engagement party for me. I loved the fact that the proposal was simple and involved just the two of us.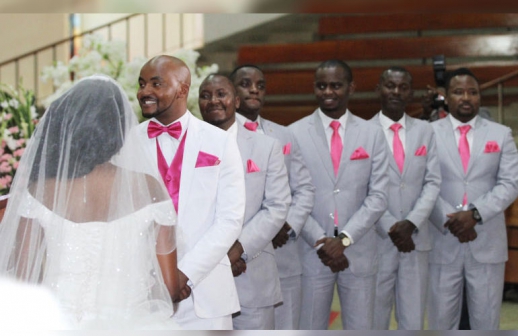 THE DRAMA
DANIEL: Two days before the wedding, I was down with the flu. I could not even go and see the cake and check preparations at the venue. On the eve of the wedding, my condition was still bad and this got Beatrice worried.
She started crying and it was difficult to assure her that I would be okay since even talking was a problem. But thanks to Alex, one of our wedding planners who is a doctor, by the time we got to the reception, my voice was back and I could sing to her as earlier planned.
BEATRICE: The wedding was full of surprises. I was picked up in a black Range Rover contrary to earlier arrangements.
MEMORABLE MOMENTS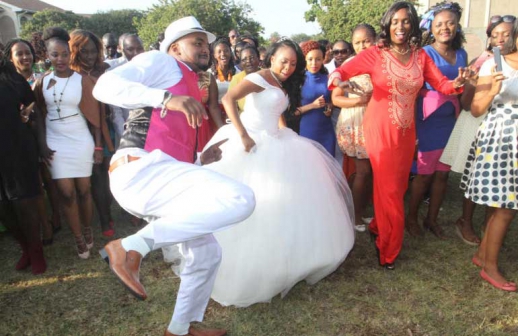 DAN: Seeing her walk down the aisle.
BEATRICE: Reciting my vows. We were the winners of a Sh10 million all-expense paid wedding and honeymoon package, courtesy of Maisha Magic East and Sarova Hotels, Resort and Game Lodges. I heard an advertisement for the holiday on Hope FM and I applied, but forgot about it.
To my surprise I was called barely a week later and I went on to win the competition. That just shows we should not disqualify ourselves in any situation that we think is out of our league.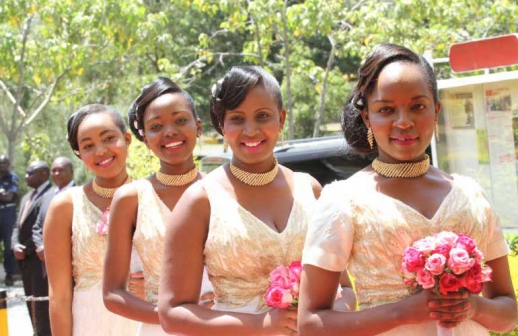 Related Topics