Home
/
Bridal
We met in war but love triumphed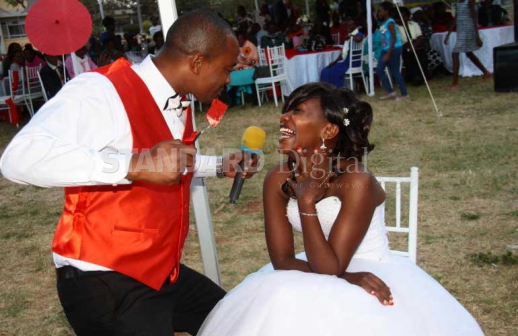 BRIDE: Magdalene Wanjiku GROOM: Erick King'ori DATE: August 20, 2016 GUESTS: 500 VENUE: ACK St Peter's Church RECEPTION: East Africa School of Aviation, Embakasi
PHOTOSHOOT: Safari Park Hotel, Thika Road BUDGET: Sh1.6 M
FIRST MEETING
MAGDALENE: We met through Erick's female cousin way back in the post-election period of 2007. Erick, his cousin and I lived in the same estate. His cousin was my friend and workmate. Because of the violence that followed the elections, we didn't go to work that day. I had gone to see Erick's cousin off when we met him walking along the same path. He and his cousin would later visit me for a New Year's dinner at my house. And that is how our love story begins.
FIRST DATE
ERICK: It was the best and most memorable day because I took her to the Safari Walk next to the Nairobi National Park.
THE PROPOSAL
ERICK: I proposed to her in 2008. It was during those hard times hence we met in town and had a small dinner. I must say that it caught Magdalene by surprise because she wasn't prepared for anything like that, but I could tell from her face that she was so happy. I loved her from the start because she is loving and caring and most of all she is the most beautiful lady and a wonderful mother.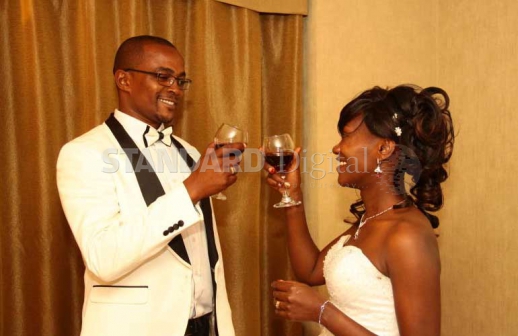 MAGDALENE: I was super excited. Erick is loving, caring, understanding, hardworking and good looking.
THE BIG DAY
ERICK AND MAGDALENE: The big day was awesome; colourful, and beautiful. It turned out well just as we had planned and anticipated. We are so grateful to our friends and family members for their support in making the day successful. However, there were a few hitches that included a shortage of finances. We are both in business hence the money we had invested did not return when we had expected. There was also a delay between the photo shoot and reception.
MEMORABLE MOMENTS
ERICK AND MAGDALENE: The preaching in church while the officiating pastor presided over the ceremony and of course being the king and queen of the day.
ADVICE
ERICK AND MAGDALENE: It's the best thing to make your decision of settling down with a lifetime partner. This journey is easy and possible if you trust and have faith in God.
WORDS: Ivy Wamalwa
PHOTOS: Wilberforce Okwiri
Related Topics