Home
/
Bridal
I proposed with Sh30 ring in a matatu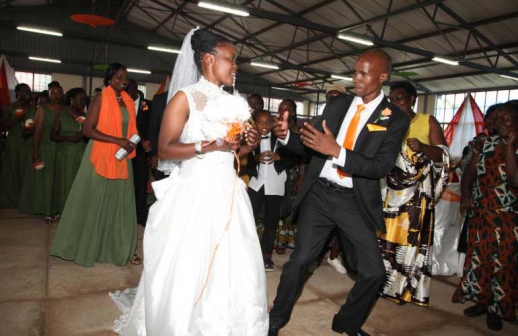 BRIDE: Lilian Nakhumicha Simiyu
GROOM: Patrick Vitali Olindo
DATE: November 21, 2015
GUESTS: 600
CEREMONY/ RECEPTION : Parklands Baptist Church, Westlands
PHOTO SHOOT: Amani Gardens Inn, Church Road
BUDGET: Sh540,000
FIRST DATE
Lilian: I was working as a house girl in a pastor's house in Waterfall Gardens, Kangemi. He was a security guard at the same estate. In the course of my work, I would pass by the gate many times. I made it a point to be kind to everyone, so I would say hi to him and the other guards frequently.
Then one day, he requested if we could be friends, to which I assured him I would give thought to his request. Three months later, I was yet to give him a response. He then moved jobs. On one of the Sundays as I was going home from church, I bumped into him at the Kangemi bus station.
This time, he requested for my phone number. I asked he gives me his number instead so I would call him when I was ready with an answer. That night I thought about it. The following day, I called him at 9pm and told him that was my number. I insisted that if he wanted know my answer, he would have to call and invite me on a date. He did, on that Sunday.
Patrick: I had not even completed a year as a security guard at the estate when I met Lilian. Something about her stood out from all the other house girls in the estate – she was never rude or disrespectful to the security guards like the other house girls, and she always brought us food whenever she could.
She challenged me. On the day we met, I told her that I was looking to be in a relationship that would lead to marriage. She also affirmed that she did not have time to play games. I figured we were on the same page and so our relationship kicked off, but that was after I met two other conditions.
Lilian: The conditions were 1) he needed not to have been married before and 2) he needed not to have had kids outside wedlock.
THE PROPOSAL
Patrick: At the time of the proposal - two years after our meeting - I had moved working stations and consequently lost my job as a security guard, although Lilian did not know of this. On one of the days she had been sent to the market, she asked if I could meet up with her as she goes to town, to which I agreed since I was doing nothing.
I took the opportunity and bought two rings at a cost of Sh30 each for purposes of proposing to her then proceeded to meet her. While we were in the matatu, I put the ring on her finger.
Lilian: He told me that the ring was a physical expression of the fact that he intended to make me his. He had on many occasions, prior to this engagement, told me that he wanted to make me his wife. I must admit though that the engagement came as a surprise. But I did not understand why he had put a ring on his own finger as well.
Patrick: When she questioned who put a ring on my finger, I realized how big a mistake I had made and removed it immediately. She also insisted that we had to meet her boss whom she regarded as her second parents for she had worked for them for 16 years.
So I took three of my friends and went and introduced myself. Seeing that I was a respectable man and that Lilian was happy and comfortable with me, they gave their blessing but gave me two conditions to marry their 'daughter'; 1) I had to be born again and 2) must wed her in church.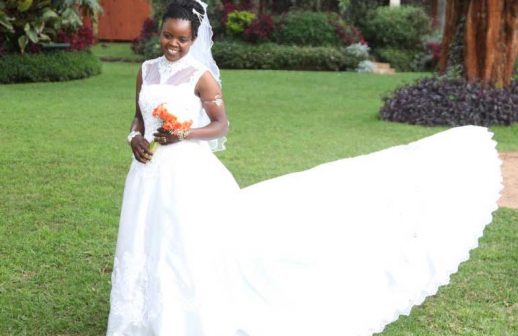 DRAMA
Patrick: Visiting my parents was no mean feat. They were shocked and disappointed that I did not involve my older siblings in the organizing of my introductory visit of my wife-to-be, as would be the custom. So I had to go home two months prior to the visit so I could convince my parents otherwise.
Lilian: My father's brothers could not comes to terms with the fact that I was introducing a man before marriage. Normally, my relatives would just disappear and when they surface we get wind that they are married or having kids.
Patrick: The condition to wed in church was a challenge in itself since I had no job at the time and had been earning Sh6,000 at my previous job. I explained my predicament to her boss who were glad to cater for all the wedding needs.
WITH HINDSIGHT
Patrick: God is the provider. I did not see how we would fund a Sh540,000 wedding with no job. All we needed to do is ask and it was provided.
Lilian: Trust in God in all and be patient.
MEMORABLE MOMENTS
Lilian: Taking my vows
Patrick: When I saw her walk down the aisle
Related Topics