Home
/
Courts
How to 'keep it warm' with your partner this cold season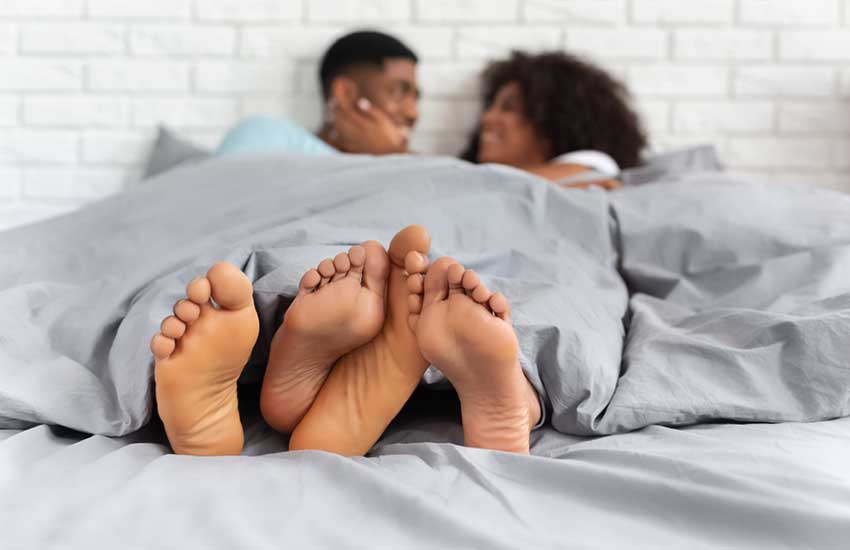 December is upon us. However, alongside the Christmas cheer, sounds of jingle bells and festive carols looming in the air, there is also an unforgiving shower of rains and glacial cold weather.
Like other areas of your life needing adjustments in this cold weather like grabbing a trench coat or dressing your children in the wooliest, warmest stockings and scarves, your sex life need not to suffer. It should not be neglected and let to turn into a monotonous roll under the duvet.
During the warmer months, after a sweaty romp in the sack, you probably preferred not to cuddle because, wouldn't you boil in those temperatures and double body heat? Now that it's chilly, how do you keep things sizzling and hot to counter the weather?
Cook up a storm
If you can't stand the heat, get out of the kitchen! The kitchen is known to be hot, so, why not warm thing up by doing the deed on the kitchen counter, while cooking? Cooking can be a sensual and flirty way to start things off, or you may even surprise your partner while they are in the kitchen.
Take a steamy shower
A warm shower right after a long day may be what you long for, but what about jumping in there with your partner? Talk about killing two birds with one stone. Bask in the heat and steam of the bathroom as you switch it up from your usual routine.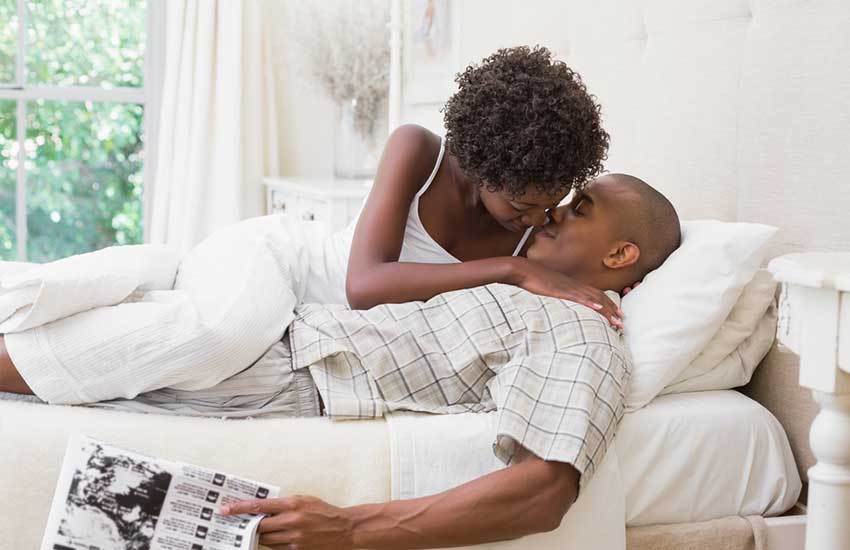 Soak in a tab
Usually a way to relax, a good soak in a warm tab helps you unwind. With your partner, it is opportune for allowing you to feel each other, while igniting the spark between you and providing a toned down, romantic mood.
Heat up the car
It may be raining outside, but a shut car with the air conditioning on is warmer than ever. Switch things up by parking the car somewhere isolated, switching the AC on and warming each other up. You can have an adventurous moment and then cuddle in the back seat.
In front of an open fire
Warming yourself in front of a bonfire outside the house or by the fireplace doesn't have to remain the basic one two threes of acquiring heat. You can lay a rag or carpet near the fire and enjoy the feel of the fire's heat on your bodies as you get down to business.
Hotel room
Spark things up by booking an impromptu night for two in a hotel suite. Your own bed or home may not quite get you in the mood, but a good hotel visit can make everything feel new and different, heating up your love making sessions. You get to spoil yourselves and get away from the daily hustle and bustle of life, and better still, when you are done, you won't have to think about tidying up.
If you were to choose just one colour for your entire life, which one would you choose? (and why)
Related Topics