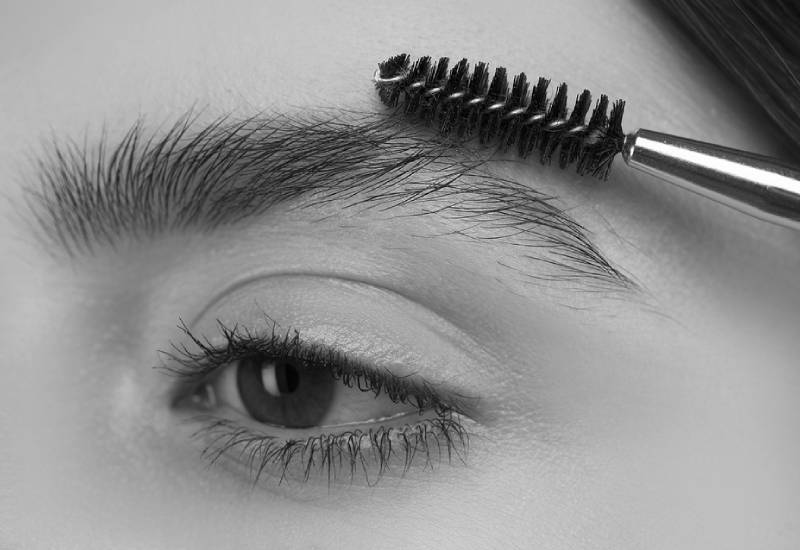 First off, let's put to rest the theory of shaving all your hair and it will grow longer back better and thicker because this does not work on eyebrows. In short, not everything that works for your scalp works for your brows.
If you want then to grow thicker brows, avoid trimming or shaving off as this might interfere with the growth pattern or your brows might just not grow back.
In case you want to color your brows there are many products and tutorials for temporarily changing your brow color without bleaching or using permanent colour. It's important not to expose your eyebrows to harsh conditions such as chemical treatment or color bleach in order to avoid damage
We look at some simple ways to grow thicker eyebrows.
1.Use eyebrow serum
With the developments in the beauty industry, there are products for almost every part of the body and one such product is an eyebrow serum. Eyebrow sebum is packed with vitamins which boost the growth of eyebrows by providing the necessary nutrients.
2.Castor oil
READ MORE
Castor oil, especially black Jamaican castor oil, is known for its effectiveness in hair growth. All you need to do is to massage small amounts on your eyebrows before bedtime every day and you will see a great improvement. But remember, patience is key.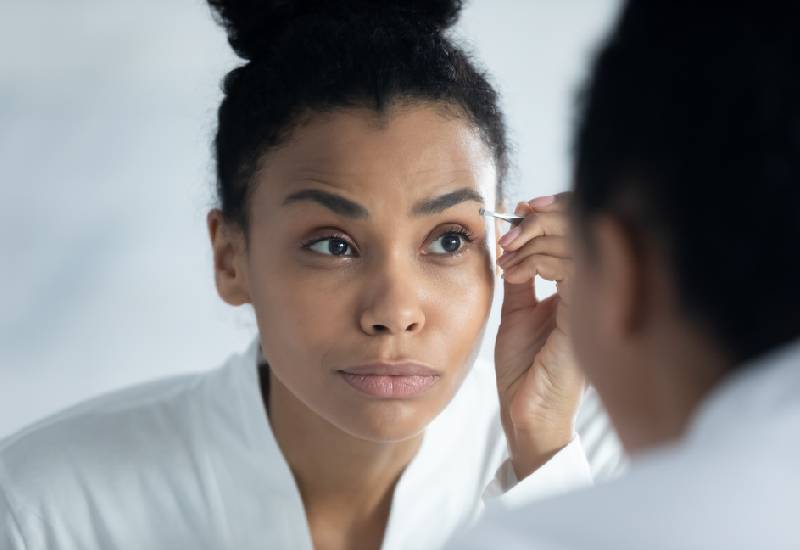 3.Olive oil
Rich in Vitamin A and Vitamin E, olive oil helps boost hair growth. Olive oil is also readily available in our kitchens or food stores. Just massage small quantities on your eyebrows before going to bed every night and wait for the results.
4.Onion juice
Onion juice has been used over centuries to treat hair loss and increase hair growth and volume. Just blend an onion and strain the juice. Massage it on your eyebrows and leave it on for 10 minutes before washing it off. Onions are full of nutrients such as sulfur that facilitate hair growth.
5.Egg yolk protein
Separate the egg yolk from the egg white. Apply the yolk on your eye brows and massage for a couple of minutes and let it sit. If you can, wait for it to dry up before washing it off. Egg yolks are a great source of protein which helps boost hair growth.
6.Aloe Vera
Aloe Vera on hair is the oldest trick in the book. You can use store-bought aloe vera gel or use raw aloe vera. Just scrape out the gel and massage it into your eye brows. Aloe vera is rich in vitamins which help in hair growth and ensuring that your eye brows are thick and healthy.
7.Milk
Milk is rich in proteins which are good for hair growth. It contains casein and whey which are types of protein that boost hair growth.
Soak a cotton ball into milk and rub it gently on your eyebrows. Do this every day and let it sit for 10 minutes before rinsing.
8.Petroleum jelly
Like any other body part or hair, your eye brows need oil to keep them moisturized. Well, no one wants to walk around with shiny eyebrows because of the petroleum jelly and that is why you only apply it every night before bedtime.