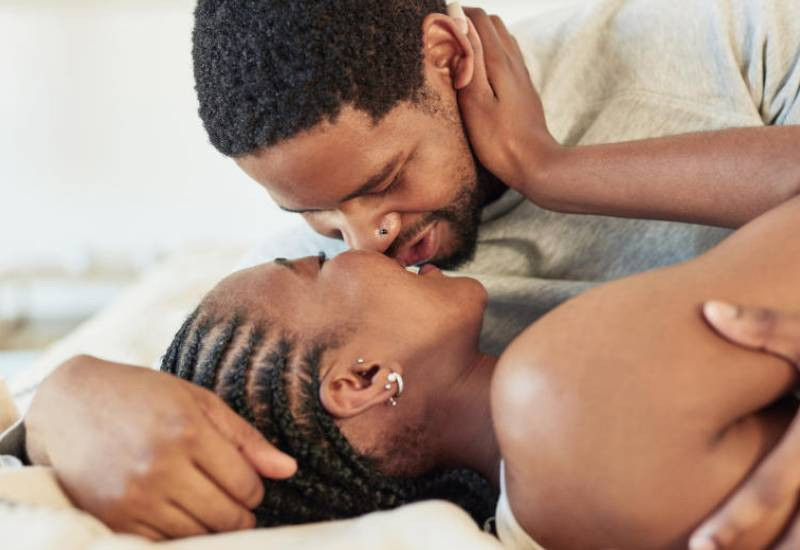 When someone said that you shouldn't involve yourselves in physically draining and exhausting but equally refreshing and rejuvenating activities on the eve of national elections day, I think he had a point.
This particular activity leaves one extremely tired and somewhat mildly sedated, making you wake up late and we all know every aspirant wants to win by 8.00 am! And who wakes up such a time after a night and an early morning of extreme physically draining activity?
What am I trying to say? Have you ever spent a night with a lover after several nights of not having them around?
After all is done, you'll lay there panting, probably with your head resting on their bare chest. Sleep will overtake you - more like sweep over you.
It will feel like you momentarily slipped into a coma because blood somehow left your brain and flew to other organs. Who functions with brain hypoxia anyway?
Several hours or minutes, after your body goes back to default settings, you'll gain consciousness and there you'll be, with your cheek matted to the skin of your lover and saliva from your mouth running down their stomach or armpit. You'll peel away from them and feel pins and needles in your arms and fingers. Numbness will shoot from your hip joint to your toes. Turning away from the lover of the night, you'll stretch, rub and curse.
Since your lover is a nice person, they will pull you back, wrap you in their arms and put a leg around you. Pray they aren't overweight because there's nothing as heavy as a sleeping lover's leg resting on you. That ish' is heavy! Now imagine the weight over your thigh and hot breath on your neck, torture!
The two of you will generate heat lying close to each other and their body will feel like a kiln! I kid you not. Feeling entrapped, you'll lay there wondering how to break away from their body-boiling embrace. You can't even catch sleep because it is too uncomfortable. Christ, how do people in summer or hot dry areas 'refresh' each other?
You cannot wait for the morning to come so they can leave and leave all the bed to yourself where you'll finally catch some proper actual sleep until the mid-morning hours.
Your lover will also likely go and catch rest in the comfort of their home because being around each other will only get the both of you more exhausted. Now how do you plan to make your aspirant of choice win by 8.00 am if you're going to go vote in the afternoon? Be wise, be informed, and abstain from sex on the eve of elections day.
Repost from 2017.
Related Topics