Home
/
Parenting
Six hygiene tips you should pass down to your daughter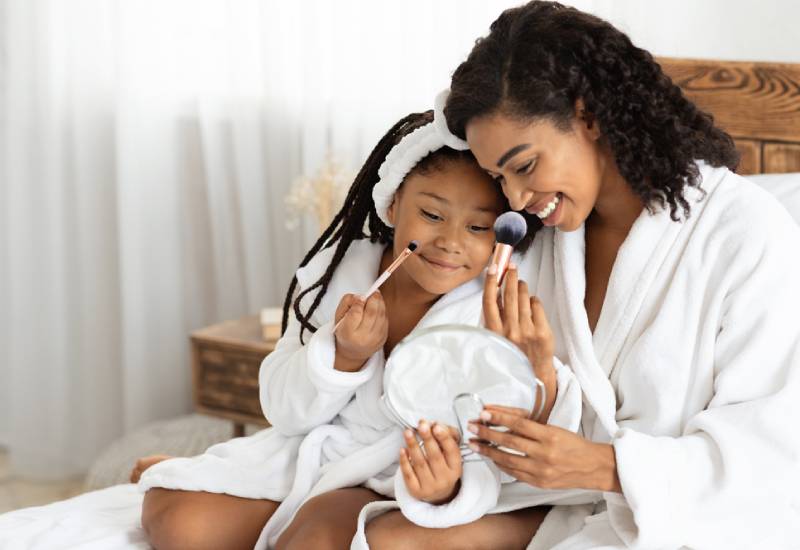 Raising a girl is not an easy job. There is so much you have to teach them and one of those things you need to guide them on is personal hygiene.
Do not make the assumption that your child knows how to brush their teeth or bathe. Just because it comes easy to you does not mean your child should automatically know how to do it.
Let us be realistic, someone taught you how to take care of your body and so should you pass on that knowledge to your daughter.
This is not something that can be learnt in one day but is an ongoing process that should happen on a regular basis until she forms a habit of doing it.
And the best way to do this is by starting young, keep the conversation going and set a good example. You don't expect your children to brush their teeth before bedtime when you don't.
As you set the right standards through actions, here are some hygiene tips you need to teach your daughter for her wellbeing:
At one point in their lives, showers stop becoming appealing to kids especially teenagers who feel like it is such a chore they want to avoid at all costs.
Help them understand the importance of taking a bath at least once a day. Two showers in the morning and before bedtime is recommended.
Encourage them to hit the shower by equipping them with cute washcloths, sweet smelling body washes and every other thing that may make bath time fun.
Choosing the right underwear
Inner wear is super important and you need to help her pick the right fabric and fit. Cotton undies for instance are breathable and work best to keep things dry and airy down there.
You should also encourage her to sleep without underwear to allow her vagina to breathe. Studies have shown tons of benefits for sleeping panty less so tell her about it.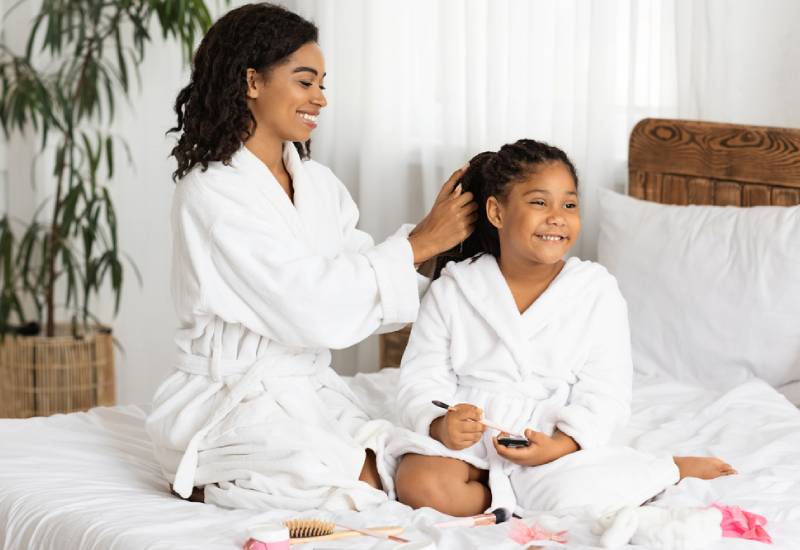 Bacteria thrive under our fingernails and can easily transfer to your eyes, nose and mouth. Even worse, you can ingest some of that dirt and germs when eating.
Teach them how to properly wash their hands and nails. And despite the current trend of long unrealistic fake nails girls are wearing, encourage her to wear her own nails and keep them short and neat by clipping them daily.
Out of lack of knowledge, our daughters tend to get infections that could have been easily avoided due to bad wiping habits.
Let her know that she should always wipe her vagina first all the way to her butt and never starting backwards or she risks spreading feces to her vagina leading to infection.
While at it, teach her how to wash her vagina the right way with water only and no soap. She should also avoid douching at all costs.
This may not necessarily be a hygiene thing but it is something your daughter definitely needs to learn especially if she is black.
Wearing a silk bonnet or head scarf will prevent hair breakage and avoid the transfer of hair oils to her beddings which may eventually get to her face leading to breakouts.
Get her into the habit early enough and explain to her that she does not need to feel embarrassed about wearing one even when she's not sleeping at home.
I know this is not something you want to discuss with your daughter but if you don't, she will learn it from somewhere and believe me, it won't be from reliable sources but her misinformed friends.
Your daughter will engage in sexual activities eventually and it is a good idea to talk to her about it early no matter how uncomfortable the subject may be.
After having the sex talk, bring up the importance of going to the toilet before and after sex. Although it does not protect someone from getting pregnant or contracting an STI, peeing after the deed helps to flush out bacteria from the urethra. This lowers the risk of getting a urinary tract infection.
Related Topics