Beryl Ringos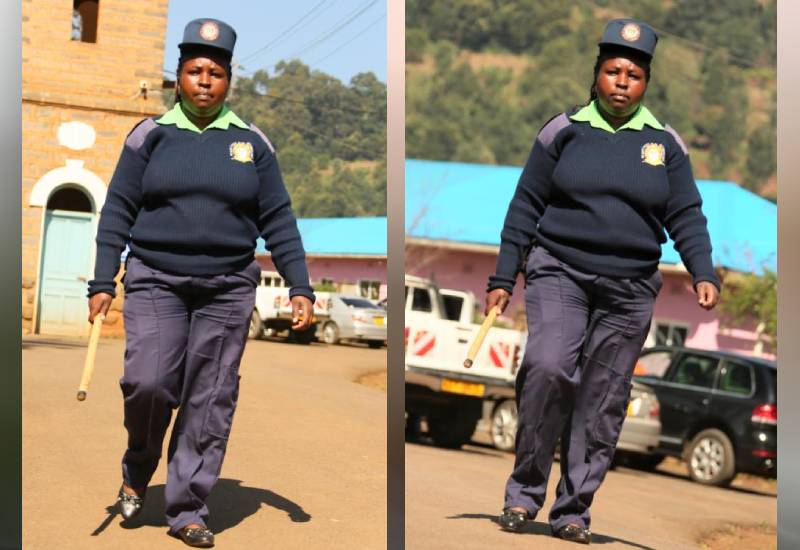 Like a phoenix rising from its ashes, Jane Kagwiria, 27, has not let the many times she has hit rock bottom to define her destiny. She shares her story.
Eleven years ago, Kagwiria had a burning desire to change her life for the better. Being a doctor was her passion to fulfil her dream of helping others and at the same time lift the veil of poverty that engulfed her family.
A third born in a family of seven, she was also expected to undergo female genital cutting in preparation for marriage as is the custom in her village in Meru County. Other girls in the village had gone through this rite of passage and it was, therefore, not strange that her father brought up this conversation.
"I saw what my sisters and other girls in the village had gone through and decided I wasn't going to go through the same. So I ran away from home," Jane narrated.
Despite all that was happening in her life then, Jane hang on her dream of becoming a doctor.
"I came from a very humble family, but didn't want my situation to limit who I wanted to be. Everything seemed to be against me but I kept the hope alive," Jane said as she reflected back on her journey to where she is now.
When she ran away from home, she got a job as a house help at Nkubu in Meru. It is here that she met a Good Samaritan who offered to take her back to school. She gave it her best and scored 375 marks out of 500 in KCPE qualifying for a slot in high school.
READ MORE
"My Good Samaritan was a priest who one day got curious and asked me why I wasn't in school. I told him my story and the reason why I ran away from home. He was touched and decided to take me back to school," she recalls.
Everything went on well for the first two and a half years of her life in high school until the unthinkable happened.
"My dreams were cut short again after the priest fell short of my school fees in 2010 while in Form Three but because I was very good with studies and was also a disciplined student, I manage to convince the principal who allowed me to continue studying. I didn't perform as I expected as I got a C minus in the final exams but I was happy I had accomplished something I thought I would never," she said.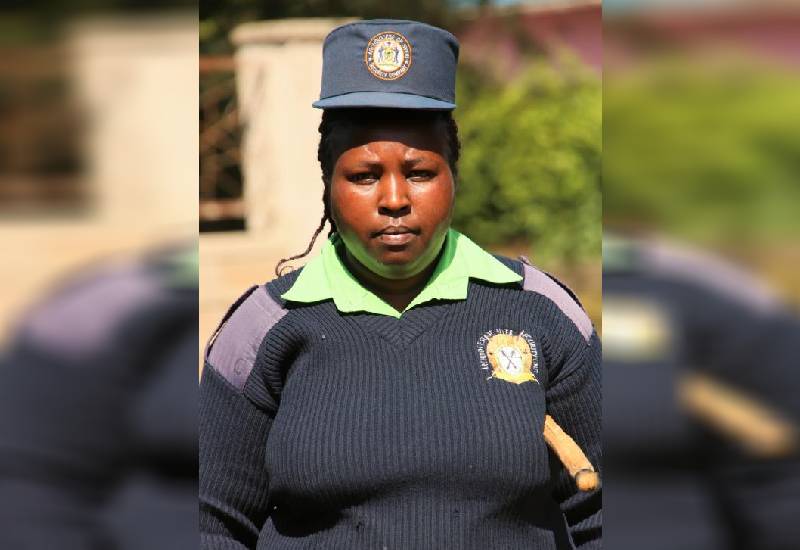 After high school, she was set for the next chapter of her life which has been equally challenging. Just as she thought she had gotten hold of her life, Jane got pregnant, and when she broke the news to the father of her unborn child, he took off never to be seen again.
"After high school, I looked for a job as a security guard at a hospital where I worked for three years," she says. This is where she met the man she thought she would share the rest of her life with.
"When I got pregnant my boyfriend, a healthcare worker at the hospital asked me to abort the child because he wasn't ready for a baby yet. Though I didn't agree with him, I reluctantly took the tablets he gave me. I started bleeding after a few hours and was rushed to the hospital. Luckily, the pregnancy was not affected and I gave birth in 2014," she added.
After giving birth, she lost her job and was back to the drawing board. With a baby to take care of things were much tougher.
"The only option I had was going back to domestic work since I needed to make ends meet," she said.
When working as a house help, she reached out to a woman she had assisted when she worked as a security guard and poured out her heart.
That call was the beginning of her journey again to achieving her dream of working in a hospital. The woman helped her get a job at Consolata Hospital, Mathari in Nyeri where she has been since 2018.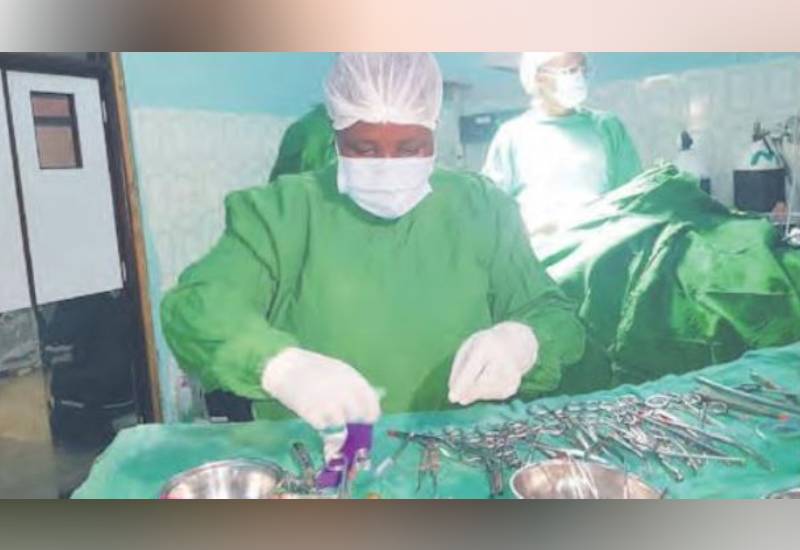 "This is like my second home, this is where I have been at peace and have been able to get support from my bosses and colleagues to further my career in what I love. I feel good in helping and assisting people, it makes me happy knowing that I helped a patient to recover because this is something I can relate to," she noted.
Her life-threatening experience during pregnancy and her delivery through a Caesarean Section has also inspired her to help other people going through scary medical experiences. Her son who was born with clubfoot also had his fair share of hospital visits to correct the deformity, enabling him to walk and wear shoes properly.
As she is narrating her life's journey, an ambulance arrives with a patient and Jane rushes to assist in getting the patient out of the ambulance through to the hospital ward where he was to be admitted.
Her elation is almost palpable as she comes back to conclude the interview. Her smile was one of genuine satisfaction from what she had just done, ordinary as it may seem but for her, it was a feeling akin to an athlete who just won a gold medal on a global stage.
Jane has had to forcefully take her place at the table of healthcare workers. Mr Joram Onditi, the Project Officer EU Covid-19 Response Project at Amref Health Africa in charge of Nyeri confessed that he was on the verge of throwing Jane out of a class he was facilitating in Nyeri recently.
"I wondered what a security guard would be doing in a training meant for health care workers not knowing she was part of the team selected for the training,'' he says.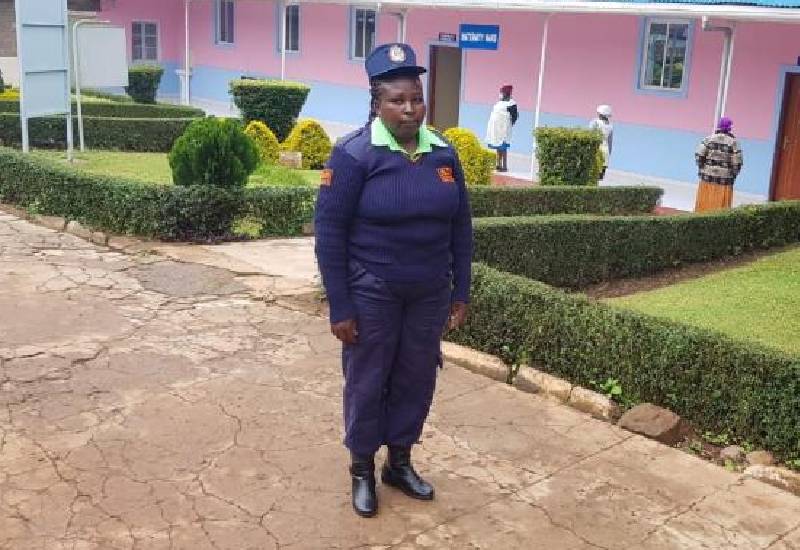 The 27-year-old security guard was one of 400 staff selected to undergo the training to equip them with information on Covid-19 to relay to the public. Jane at this point was in the process of completing her certificate course offered at the hospital's nursing school to be an Operating Theatre Assistant.
"Though I still have a debt of Sh80,000 to pay for the course, I am happy that now I have finished and I can get a job to pay that fee and continue doing what I like," she added.
Mr Bernard Muriithi, CEO Consolata Hospital Mathari said the hospital identified Jane's talent and could not allow her to exit to work elsewhere.
"When Jane requested unpaid leave to go pursue her internship, the hospital decided to train her in our theatre and she has been a treasure given her dedication," he said.
A security guard during the day and now an operating theatre assistant, Jane spends her free time in theatre where she is determined to learn as much as possible from her colleagues and seniors, in order to transition fully from guarding the gates to guarding patient's life during surgery.
"I look at how excited my son is whenever I am wearing my white coat which has also inspired his ambition of becoming a doctor one day because he thinks that now I am a doctor," she added.
With her current net salary of Sh7,000, Jane hopes to continue with education as her aim is to become a surgeon.