Esther Muchene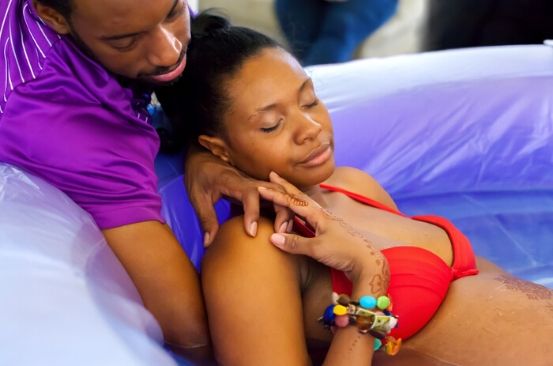 Giving birth in hospital isn't the only way to bring your bundle of joy into the world. Women are looking for other options which they think may be a perfect fit for them and are willing to pay whatever the cost may be.
ALSO READ: Can you still get pregnant if you have fibroids?
Jumping on this wagon as well, some influencers and celebrities have been coming out about their planned home birth experiences. They're not as common as hospital deliveries but they've gained some traction over the recent years.
With this delivery, you have a more personalized care in the comfort of your home and being in that familiar environment can actually calm your nerves.
So, what do you need to know about them?
The pools are usually more relaxing but they're not a requirement as many tend to think. Almost all the videos or stories you'll hear about home births revolve around birthing pools which could incline you towards budgeting for one. The labor and delivery pain all depends on your tolerance so it's not that the pools reduce the pain as such. You can choose to deliver on your bed or anywhere else you feel comfortable.
You might imagine that there will be blood everywhere and everything will just look chaotic once you're done. You might think that everyone simply waves goodbye, leaving you to handle everything when you're still in pain. That's not the case because the area is usually set up with pads and plastic sheets and your midwife should do most of the cleaning so that you don't have to. If you're using a birthing pool that has a drain, the fluids will be immediately drained. That is why you should stick to quality services when considering a home birth.
ALSO READ: What you should pack in your hospital bag and what you won't need
Finding a qualified midwife or nurse for your delivery is a tasking but worthwhile job. You don't want to be in the hands of someone who doesn't know what they're doing because things could easily turn into a medical emergency situation. Find someone who has enough experience to at least give you the comfort of knowing you're in good hands.
Speaking of emergencies, it's better to have an emergency plan in case of anything. Discuss any concerns you have with your doctor and midwife then ensure everything is well coordinated including your transportation. You should go the extra mile of having an ambulance on standby and having the car fueled in advance.
It's risky to have a homebirth when you have a high-risk pregnancy. Women who have underlying medical conditions like anemia or HIV, those who are having multiples and the presence of complications like a breech position could disqualify you as a candidate for a home delivery. It's not automatic that you'll be allowed to have a home birth if you desire to have one. You have to first be approved by your doctor before anything else.
This can happen to anyone whether you had planned to have a home birth or not. Celebrities like Teyana Taylor have had this experience and she was able to deliver safely. Well, sometimes we plan how things will go only to be faced with unexpected circumstances.