Home
/
Pregnancy
Four beauty ingredients harmful to pregnant women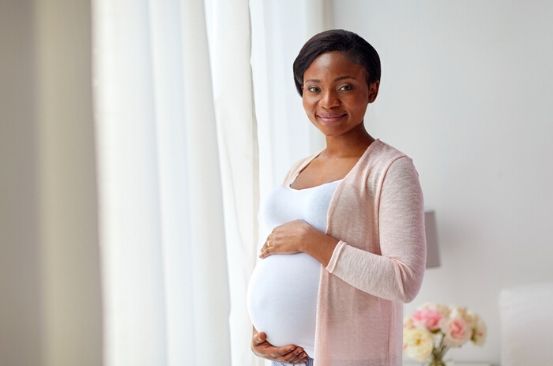 1. Retinoids
Praised as one of the leading anti-aging ingredients, retinoids prevent skin collagen from breaking down. However, during pregnancy you are advised to keep away from beauty products containing retinoids. On the label, they will be listed as Vitamin A, retinoic acid, retinyl palmitate, retinaldehyde, adapalene, tretinoin, tazarotene, and isotretinoin.
There's a proven link between increased risk of birth defects and the use of retinoids. If you are trying to get pregnant, you should stop using any product with retinoids. If you get pregnant while using retinoids, stop using them immediately.
Pregnancy-safe alternatives to retinoids include soy, vitamin C, kojic acid, and glycolic acid.
2. Chemical sunscreens
While not all ingredients in sunscreens are harmful, experts agree that there is some level of risk in using sunscreen with chemicals like avobenzone, homosalate, octisalate, octocrylene, oxybenzone, octinoxate, menthyl anthranilate, and octocrylene. These chemicals are linked to low birth weights- a risk factor for future coronary heart disease, hypertension, diabetes, and other diseases.
Stick to formulas with mineral ingredients zinc oxide and titanium dioxide only. Dermatologists recommend that you avoid high SPF, the highest you should use is SPF 30. When out during the day, wear a big hat, sunglasses, and cover any exposed skin.
3. Parabens
Often listed on 'harmful beauty ingredients', parabens are found in products such as body lotion, shampoo, cleanser, antiperspirants and body wash.
Parabens are known to mimic oestrogen, a hormone that is responsible for development and regulation of the female reproductive system and secondary sex characteristics. Furthermore, parabens are able to cross the placenta and enter your unborn baby's bloodstream. Research in animals show that foetal exposure to parabens is linked to autistic-like symptoms, impaired social behaviour, learning difficulties, among other problems.
Because parabens are poorly regulated in the beauty industry, only opt for products which are labelled as paraben-free.
4. Synthetic Fragrances
Although not all fragrances and perfumes are harmful during pregnancy, make sure to avoid any that contain phthalates. The chemical, which is used to increase durability, is also often to be found in nail polish, deodorants, and hairspray.
Phthalates can disrupt normal hormonal function, especially in pregnant women. In foetuses, exposure to phthalates can lead to miscarriages or sterility in adulthood.
You will often find them hiding on labels with innocent sounding names such as parfum, fragrance, fragrance oil, or artificial fragrance. Opt for products which fully disclose fragrance ingredients.
Would you rather have more money or more free time?
Related Topics