Art Amacho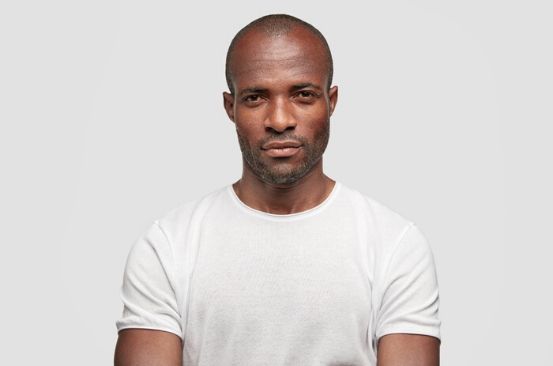 There is a saying where I come from that goes: 'Simba akikosa nyama, atakula nyasi.' (When a lion doesn't eat meat, he will eat grass).
ALSO READ: How to handle a nagging boss while working from home
And last weekend, I was about to enter the world of grass munchers, a carnivore turned herbivore, boss!
Who am I again?
I used to be a clean-shaven, six-foot-tall Lothario; that guy who always has the scent of cologne.
But that was in 2019, when I was still a hotshot advertising executive with a fast Subaru, great commissions, connected clients (like those sports betting firms that were chased away) and classy lassies to entertain in my seventh floor loft that I had nicknamed 'Gravity' (coz every girl who walked in through those doors went down like a nine pin).
And then came Covid-19 and a 30-per cent pay cut, and my life has really changed.
No, I haven't 'seen the light' (not yet, though the Lord knows I was tempted to, one weak Sunday), and I still have my speedy soob (which goes nowhere these days, yet the price of fuel is the lowest it's been since independence, ha ha ha, now why isn't that funny)?
What has changed is that I now slouch around the neighbourhood (June may be the last month I have at Gravity, as I can no longer afford it, unless something changes pretty fast) in my old rooj shorts.
ALSO READ: Coronavirus rules force girls at risk of FGM to leave centres
I have a two-month growth of beard, there is actually a li'l hair on my scalp, and I now know those furtive wines and spirits stalls in 'da hood,' whereas at a time like this late last year, if it wasn't Hennessy or Glenmorangie, I wouldn't look at that piss twice.
So last Friday afternoon, seeing my rough face in the mirror after an afternoon siesta (could it be that this is how the dawn of depression begins?), I decided to go to the local barbershop.
A masked young man shaved my beard and head, then I was passed on to a big brown woman – for a scalp massage.
Ooo, those chubby fingers kneading my head like dough, knuckling the newly shaven crown of my head, rubbing my earlobes, pulling at my neck, plucking my collar bones – until I felt all the pent-up stress of the last two terrible months become liquid and disappear into the magical thumbs of ... 'Lucia,' her breath a whisper in my ear.
"I can come to your house after curfew and give you full body massage for only Sh2,000."
That's how I ended up with full body massage that Friday for 2k (with three more as a tip for a, uhm, 'satisfactory ending' to the entire experience).
Saturday it was Sonia, a little light lady who resembles a tiny bird, right up to her face, who came up to 'Gravity' to polish off a bottle of Captain Morgan's I had been unable to finish.
ALSO READ: Skincare tips: How to bring your skin back to life after lockdown
And Sunday it was the short hot round faced BBQ babe Tia, who kept me company.