Home
/
'I'm trapped inside with my fiancé who I don't love anymore during lockdown'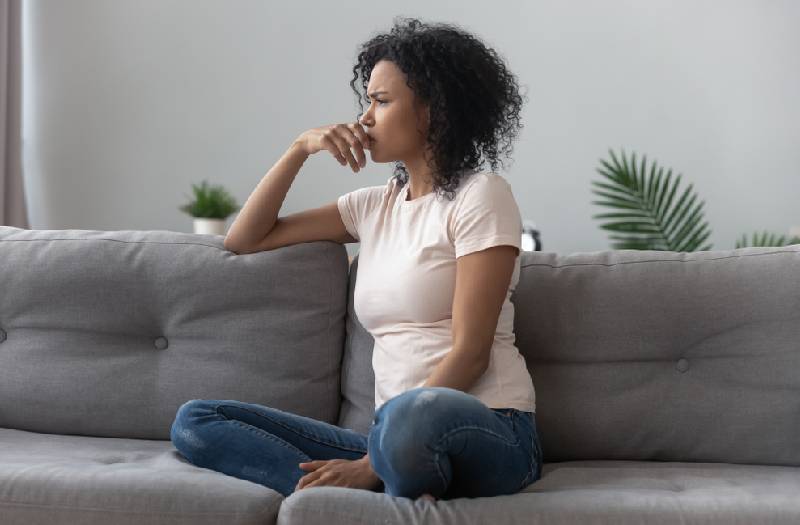 While most of us are in lockdown alone, or with flatmates, family or partners, Kat, 28, is stuck inside with the fiancé she has fallen out of love with.
Back in February, the news of the mystery virus sweeping through the Chinese city of Wuhan seemed a distant threat.
Her mind was preoccupied with home life after the couple had a fight devastating enough to collapse the foundation of their relationship.
Kat - whose name has been changed - began wondering if it was time to call an end to their engagement, and began anxiously plotting her next move.
But within weeks, coronavirus was on the doorstep.
Opting to stay put, Kat shares that she doubts she is the only one gritting her teeth in relationship limbo as households around the world stay at home during the pandemic.
"I am sure other couples would find it so sad and depressing. They would end up staying together for their everyday wellbeing rather than thinking about deep down what is right for them."
She had contemplated how spending more time than ever together could have presented an opportunity to work out problems with her fiancé - but instead has found it fastened her resolve to leave.
"You have a lot of time to think. Sometimes we can live in a bubble of brush it off, plan for the future or just keep going for now. The position we're in makes that very hard and confrontational."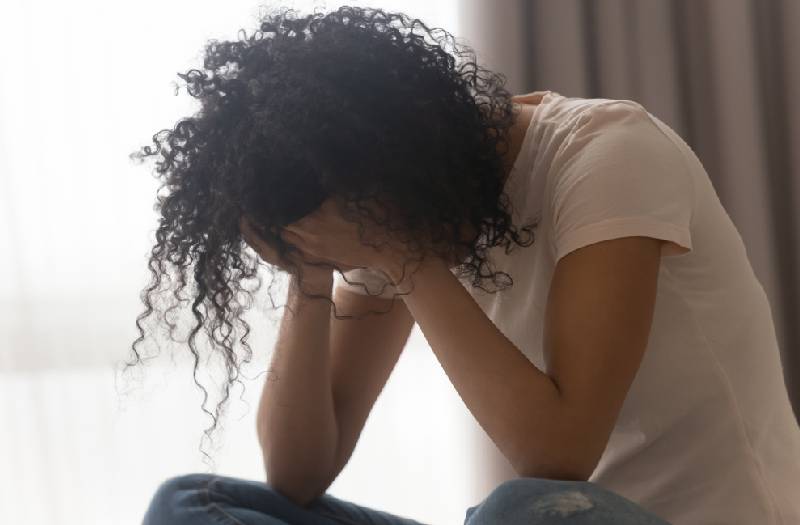 So for an untold number of people unhappily shacked up like Kat, lockdown means hitting pause on beginning a new life.
Her family lives abroad, and most countries have already restricted all but essential travel.
Quitting her relationship would mean leaving her job and the country - not to mention questions about who would be left to shoulder the couple's rent bill.
And by the time Kat realised she really did want to leave, it was already too late.
Typing secretly from another room - worried her fiancé could overhead a call - she told us the pair are isolating together in increasing disharmony.
She has not yet revealed to him her plans to leave as soon as the lockdown lifts.
Kat says she is worried about her furloughed partner's stress, and that they'll be stuck together in bitterness.
She called the idea of breaking up with him during lockdown a "recipe for disaster" - and - "needless to say painful as you are dragging it out."
Living in close quarters with no chance of privacy, Kat says she has been unable to make calls to friends or family to ask for advice.
Feeling unsure of when she will be able to make the move, Kat can only furtively tap away messages on her phone to her confidants - and try to keep the peace.
"It's also a hard thing to bring up with family in the first place when you've been together for so long and they think everything is fine."
She anxiously watches the news, certain that as soon as the lockdown lifts sufficiently for her to move to start a new life it will be time to go.
"I think we both know it's a very uncertain time, the world is in a very fragile place right now. Needless to say we will both be upset. Sometimes nobody is right or wrong."
Kat, whose name is withheld to protect her privacy, is among an untold number for whom lockdown means life-changing decisions must be put on ice.
But sociologists - and divorce lawyers - will surely be watching the pandemic's effect on modern love and relationships unfold with a keen eye.
You're going on vacation to Mars. What one food do you bring?
Related Topics