Chef Ali Mandhry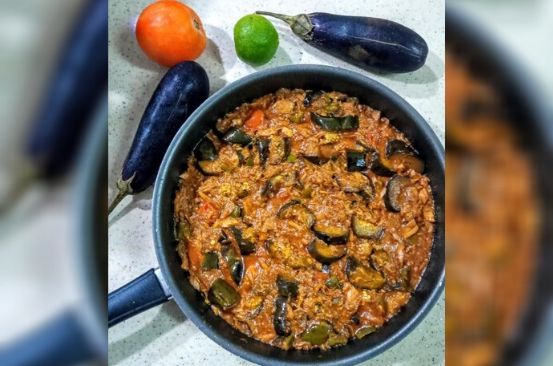 ALSO READ: Three ways to make French toast
Ratatouille (rat-tuh-TOO-ee) is a classic French stew with fresh vegetables. Today, we make our own version that includes tuna. This is a simple yet delicious meal you can whip up at home in no time. It's a great way to use your stocked up canned tuna from the pantry. Add some eggplants, sweet pepper, tomatoes and readily available spices and you are good to go.
What you will need:
300g tuna in oil (canned, drain oil)
1 teaspoon garlic ginger paste
2 tablespoons oil
3 eggplant sliced
1 teaspoon curry powder
ALSO READ: Seven foods you can make with chapati dough
1 teaspoon paprika
1/2 teaspoon turmeric powder
1/2 teaspoon black pepper
1 sweet pepper, cubed
1 tomato, roughly cut
Salt to taste
50g tomato paste
ALSO READ: Recipe: Simple vegetable curry
1 cup of water
Juice of 1 lemon
What to do:
1. In a pan over medium heat, add your oil and eggplant. Sauté until golden brown.
2. Add your spices -- black paper, turmeric, curry powder, paprika -- and continue to cook until fragrant.
3. Add garlic paste and mix well. Add the sweet pepper and give it a good mix.
4. Once everything is well combined, add the tuna and rough cuts of tomatoes. Add the tomato paste and about one cup of water. Season with salt and bring to a boil.
5. Once it bubbles up, reduce the heat to low so that it simmers and cooks slowly.
6. Add the juice of one lemon and continue to cook until thick and veggies are soft.
7. Enjoy this with either ugali, chapati or plain rice.
?