Caroline Njoroge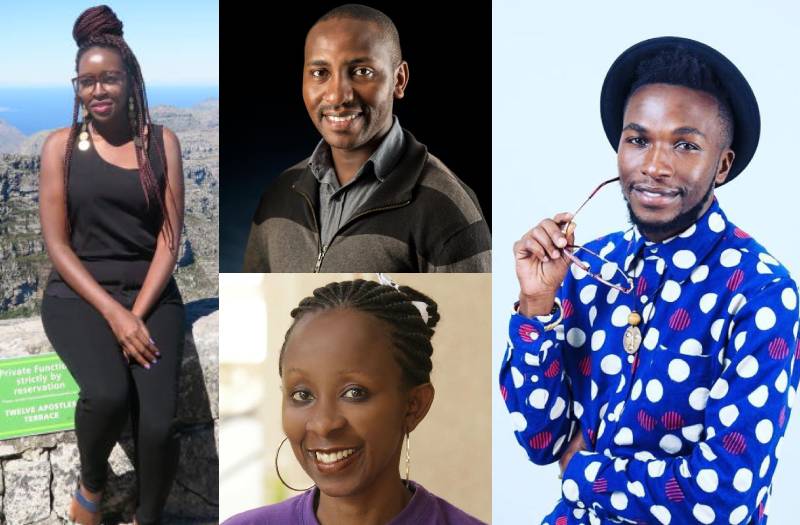 ALSO READ: Five things you should do after you've lost your job
We chat with a few people who changed the course they were on to pursue their heart's true flame:
There is a Swahili saying that goes, kujikwea sio kuanguka, which when translated literally means, 'to stumble is not to fall'.
There are times in our lives when we look retrospectively and think that had we made a different decision or chosen a different path, we might be further along. Other times, we wonder whether it's too late to take an alternative route that would bring a greater sense of fulfillment.
The real issue sometimes is not so much how past decisions are affecting us now, but whether we have the audacity to be brutally honest with ourselves.
Knowing that none of us really has the privilege of turning back the hands of time, choosing to pursue what we were really wired for is the only way we get to turn back the clock of our lives.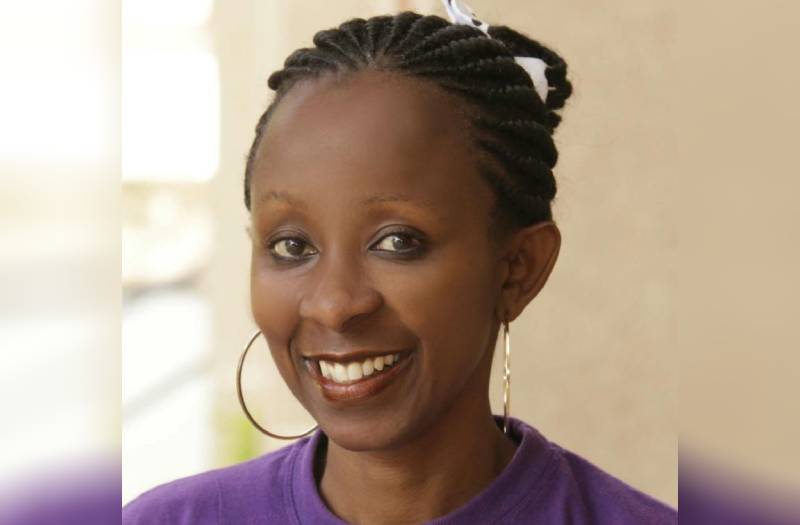 Sonnie Mbogo, TV Programmer at KTN
ALSO READ: Two years in darkness, scuttled political career: How tumour changed Rosemary Odinga's view of life
She studied Computer Science, pursued a career in Journalism
As is the tale of numerous people, when I was done with my secondary school education, I started looking for courses that were 'marketable', so to speak; those which ensured that one did not 'tarmac' for long.
The kind that would apparently offer the student in question job security for the rest of their adult life. My choice was Computer Science.
At the time, I knew nothing about pursuing a career that one is passionate about. No one taught me that prior to my tertiary education.
By the time I learnt what my true love was and that I could make a lifelong livelihood out of it, I was already a Computer Science student.
My parents were so pleased by the fact that I was pursuing such an "awesome" course while deep within me was this unsettling feeling that I was on the wrong lane. They had taken a loan to help cater for my university education.
How could I turn around and tell them I had second thoughts? How could I break their hearts? So I went on and completed what I had started.
ALSO READ: Women in Laikipia produce face masks, sanitary pads for girls amidst COVID-19
With my first degree in hand, I really wanted to go ahead and study journalism but where was I going to get the money from? I could not increase my parents' burden by asking them to support me when I hadn't even used what they had worked so hard to invest in for my sake.
Not wanting to take them down this road, I joined the media department at the church I was attending at the time -- Jubilee Christian Church, Parklands. This was to become my foundation in journalism. As I volunteered, I got a chance to learn from and practice with those who were already in the industry.
I thought that I would get an opportunity in the larger media industry immediately after my lessons from the media department but this was not to be my story.
I stayed and volunteered in the department for more years than I anticipated as I continually and relentlessly made my applications to The Standard Media Group for a chance to work at their TV broadcast department – KTN.
I had a strong desire to work with the station for a long time, even though I did not fully understand why. Year after year, I knocked on that door, believing that some day it would open. Eventually, it did.
There are times during my season of waiting and searching, that I would clean people's houses and do their laundry just to get cash for bus fare to Nairobi's CBD in search of media gigs. I had made a decision after campus that I would never ask my parents to cater for my transport needs after campus.
To be honest, it was not easy. There are days when I cried myself to sleep, moments when I got so depressed and questioned God about my life purpose.
But now, I can confidently say that God has been faithful. He opened a door for me, and not just a door but 'The Door'- I am now working at KTN as one of their TV programmers. I can wake up in the morning and proudly say that I love what I do!
For me, this is a testament that all dark chapters do have an end. The dreamer does eventually get to hold her baby.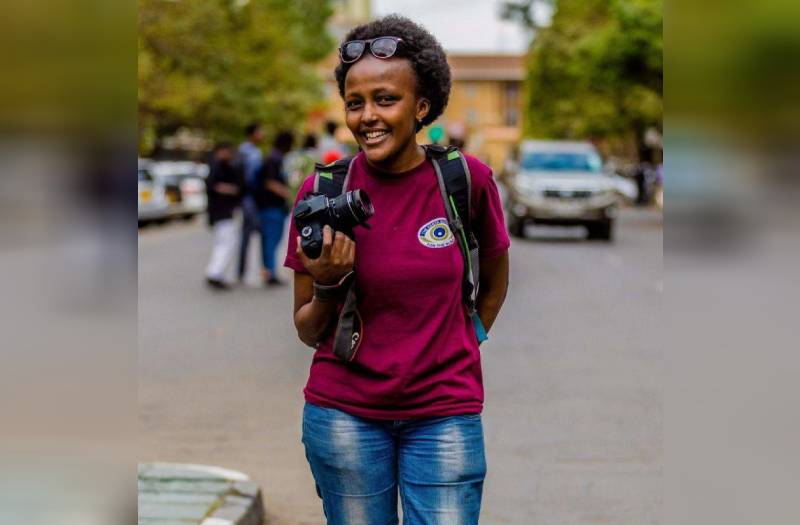 Grace Wangui, Photographer
She switched from Economics and Accounts to a career in Landscape Photography
All my life I have had two passions: nature and photography. I am a trained economist and accountant obsessed with nature and photography in the wild. I have served in the financial services and public service sectors for the last 13 years as an accountant, banker and researcher. I have excelled in all those different capacities.
I, however, find myself in a fix – this long standing feeling that I am trapped or caged, finding myself endeared to a free lifestyle – one beyond the 8 to 5 work system. In response to this never-ending craving, I've decided to make the switch.
Well, I made that decision about a year and a half ago. It was then that that the process of self-examination and forging of new possibilities began.
Planning and saving for the transition was the by-product of that season of introspection. When an opportunity for a scholarship arose, I jumped ship. As the curtain came down on the last decade, I made the decision to shift and re-focus my energies. Focus on my heartbeat.
I hope this career shift takes me around the world. I hope it gives me and opportunity to tell stories from my world. I want to be able to move and work from anywhere at any given time. I believe that it is never too late to make a change, believe in yourself and pursue what is for you.
In the same breath, I would say, please do make some calculated moves if you can. Don't just up and leave the opportunity you have now. Plan and save first.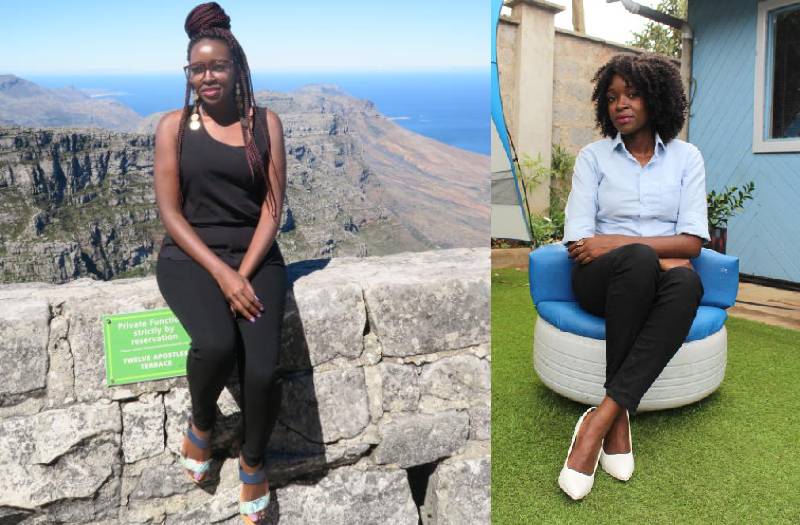 Jean Wandimi, Business Analyst and Digital Content Creator
Studied Economics and Finance, Currently pursuing a number of interests.
Some people are lucky enough to have their career paths defined. They find their dream job immediately after school either by sheer luck or through some type of connections.
However, for some of us, it is a labyrinth that starts with confusion, desperation, hard work and finally some semblance of hope.
I finished high school and had to wait for two years to go to university through the Joint Admissions Board (Kenya's public university placement system at the time). Throughout those two years, I watched all my friends get opportunities and leave for the city.
Each would leave and my heart would break a little. Having grown up in Nyeri, I held city life in such high regard. I don't anymore but that's a story for another day.
I was so tired of staying at home that I tried my hand at so many things. What was I supposed to do for two years at home? I did not want to bother my parents because all our funds were committed to my upcoming university education.
That was the priority. I was excited but weary. Waiting for anything. I remember telling my mother that I would sell cabbages by the roadside. She laughed. The next day, I was there with my cabbages on a tattered sack at the side of the road where the matatus would pass. On the first day, I made Sh465. I was ecstatic.
I took up the business eagerly. I would go to people's farms, buy cabbages for about Sh10, get a guy with a wheelbarrow to carry them for me for Sh50/100 and sell them for Sh35-50. I was 19.
That was my second business. My first venture was using calligraphy to address envelopes in high school for a cost. I was 16.
I came to the city so full of life and hope a decade ago to pursue a Bachelor's degree in Economics and Finance. My "dream" was to work in a bank. That's when I started my third business -- making and selling jewelry in hostels and at school events.
I would buy beads and raw materials in River Road, Nairobi and make them. I made earrings, necklaces and rings and would sell them at culture days at the university I was in.
After graduating, my dreams were crushed. I looked for a job for one year. I applied for hundreds of jobs. I had all types of CVs.
When no job was forthcoming, I started a wine blog (www.thewineandfoodreview.com) which has been the best thing I did for my career. I got some backlash from people who did not understand what wine blogging was but who cares.
Looking back now, I can attribute 90 per cent of my opportunities and networks on my career path to my blog in one way or another. I am currently a business analyst, wine writer and content creator for YouTube. I focus on wisdom nuggets that have to do with working online – the digital space.
My journey so far is a true testament that some people just take a while to figure things out and it is okay. Your career path can be a straight line or a tangled but beautiful journey which unravels bit by bit.
The job market in Kenya does not always favour graduates. You cannot rely on the system 100 per cent. You have to help yourself out by trying out so many things – it helps if you try them in your 20s.
It is okay if things are not falling into place. It happens to many people. Keep trying. You never know from whence your big break will come. Very few people are actually pursuing what they studied in school. Your life does not have to end simply because you did not follow the standard trajectory. Create your own version of success.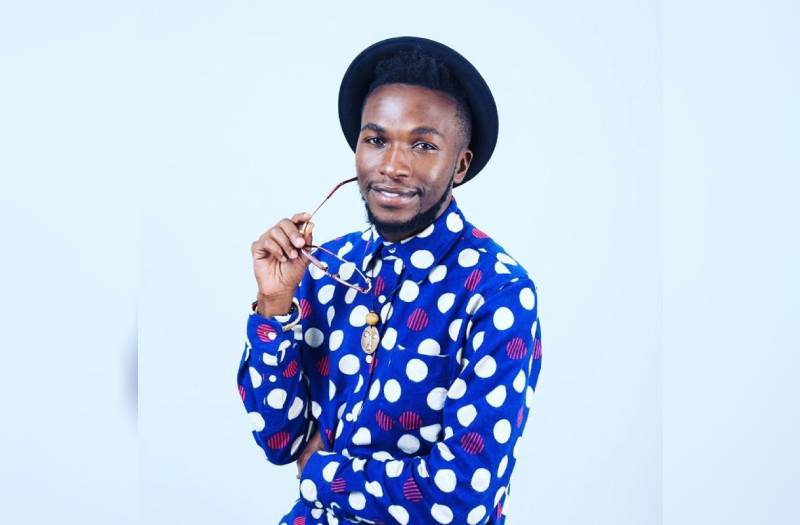 Cedric 'Cedo' Kadenyi, Music Producer
Co-founder Pacho Entertainment, studied Law but pursued passion in music.
I knew I had a liking for music from a tender age. Growing up, I had small keyboards for toys. While in primary school, my dad taught me how to play church hymns. He could play the piano and so my initial knowledge on how to carry a tune – as far as keyboards are concerned - came from my dad.
It was while in secondary school that I first heard the term 'Music Producer' and grew all the more curious on what this really entailed.
After completing my course at Moi University, I came to Nairobi. I remember hanging around producers even while at campus in an attempt to understand the craft even more.
It was while in the capital that I got to work with vocalists. At a time when artists didn't make much, being a music producer was more of a gamble than it was a solid career.
Hanging out with Andrew Muiru gave me access to studio equipment but even then, the industry was rough. Getting gigs that paid was such an uphill task.
At some point, I quit my search for well-paying gigs. I just quit. I thought of other alternatives, worked at Kenya Broadcast Corporation for about a year but felt so dissatisfied that I quit that job too. I felt that there was so much more within me that needed to find expression.
My big break came when I got an opportunity to be part of Niko na Safaricom Live back in 2011. This gave me an opportunity to mingle with a lot of artistes and eventually work with Sauti Sol.
Being Sauti Sol's music director gave me an opportunity to travel and make some good money out of my talent.
Looking back now, it's been quite the journey. I've had moments where I felt like turning back, moments when my folks did not understand why I was so adamant on staying on this path. I'm glad I stayed.
Studying law has come in handy when it comes to understanding people's psychology and hence producing content that is relevant to the target audience, so I can say that it wasn't a complete waste.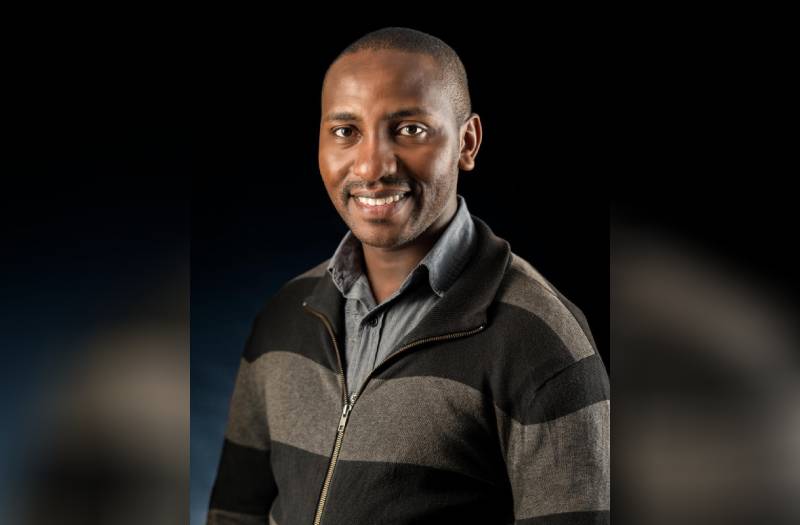 David Njuguna, Photographer
Founder Davasha Photography, studied Commerce switched to Photography.
My interest in photography began in primary school at the age of 9. I saved the little my Dad gave me as pocket money till I had some considerable amount then asked my sister to give me a top up.
That is how I bought my first camera for Sh900. Growing up, I would cover school events and other interesting happenings in the neighourhood – like birthdays.
This went on even in secondary school but, by then, I had upgraded to a fairly better camera. Fast forward to a number of years later, I joined the University of Nairobi to pursue a Bachelor of Arts Degree in Commerce (BCom) after completing my CPAs at Strathmore University.
I was gifted academically in Mathematics and Sciences, so pursuing BCom seemed like a reasonable enough option.
Although, I was passionate about photography, I had not seen anyone who was actually successful at it. I did not have a role model or reference point that I could use when I was younger. So it never occurred to me then that I could build a lifelong career out of this talent.
I ended up in the job market for five years - worked for Airtel Kenya, then for Barclays Bank. In 2011, I was retrenched together with 166 other employees of Barclays Bank. Times were tough.
Prior to receiving the retrenchment letter, I had just turned 30. I took some time to try and figure out what I wanted to do with the next phase of my life. I didn't really have an answer but I knew that I wanted to launch into something completely different.
Jobless and still uncertain about the next move, I asked my wife to pray with me so we could figure out the next move. A couple of days later, my wife came and told me that she strongly felt that I should pursue photography as my key investment – it had always had a special place in my heart anyway.
So we liquidated some assets and, that very week, we began the process of acquiring professional photography equipment. It has been eight years now and has been an upward trajectory since the day Davasha Photography was launched.
Now that we don't just do photography but also train on the same and have partnered with others to provide video production services. I would say that having experience in the corporate space equipped me to be a better entrepreneur so I would say that my skills weren't wasted.
The downside of pursuing this passion of mine has been having former colleagues who are still in the corporate space look down on me because the mindset that photography isn't a "respectable" career still exists among some people in our society. On the other hand, it has been one amazing adventure saturated with fulfillment.