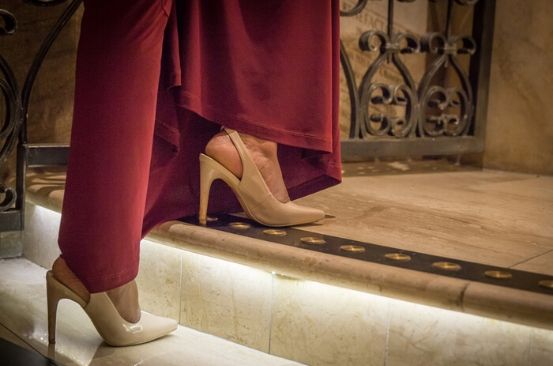 I love high heels. What I can't stand is the blisters and foot ache that follows and having to nurse my feet back to good health a week after I have worn my heels.
There's an elegance and confidence that comes as a result of wearing high heels. There are also outfits which can only look complete when paired with heels.
If you're a fan of heels but the discomfort associated with them isn't your cup of tea, read on to find out how you can wear heels comfortably.
1. Buy a bigger size
When you go shopping for heels, buy a slightly bigger size than your regular shoe size. This will give your feet more room and prevent blisters, bunions and corns.
It's advisable to go shopping at the end of the day when you've been on your feet and they're a bit swollen. This will enable you to buy shoes that fit better.
2. Get them widened
If you already own heels that pinch your feet just a little, take them to the cobbler to be widened. You can also buy wooden shoe stretchers and do it yourself at home.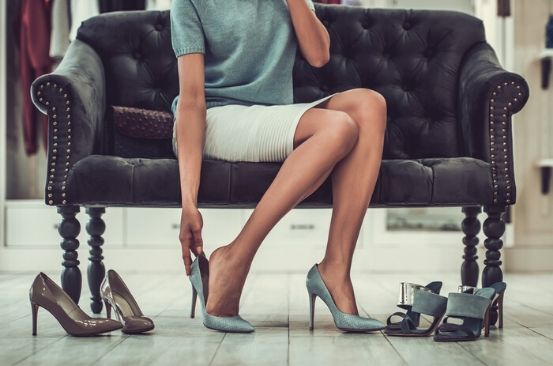 3. Pick a comfortable shape
Pointy toe shoes can be uncomfortable especially when the tip sits just at your toe. If you opt for pointy toe heels, ensure the tip is a bit of a distance from your toes.
Round or square toes allow your toes to lie normally without getting squished.
4. Pick a comfortable heel
Wedges, block heels and platforms give more support and are thus more comfortable. If you can't balance in super high heels, there's no shame in buying a lower heel. You'll still look elegant.
5. Wear gel insoles
Gel insoles give support making heels more comfortable, they make shoes that are too big fit better, prevent slipping and increase grip.
You needn't buy gel insoles for all your heels since they are removable.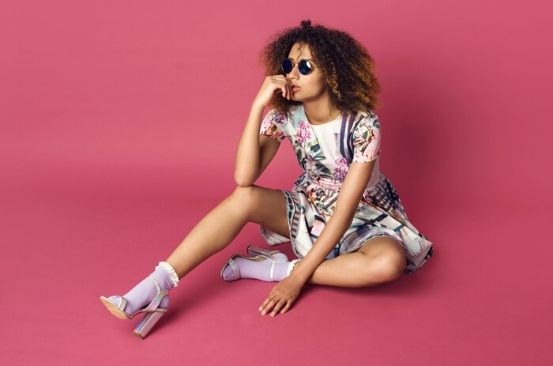 6. Avoid wearing heels every day
Give your feet a break by alternating between heels and flats. Your back will also thank you.
7. Check how you walk
There's an art to walking in heels. You don't want to be gully creeping across your office drawing all sorts of unnecessary attention to yourself. When walking in heels, keep your head, neck and back straight. Lift your legs as you walk and use your hips to shift. Keep a steady pace, not to slow or too fast. Practice at home until you get the best pace and gait.
8. Buy shoes with a strap
To keep your feet from slipping or help you not drag your feet, opt for heels with straps on the ankle or feet that will hold your feet in place and give you more peace of mind as you sashay across the room.
?