Lolita Bunde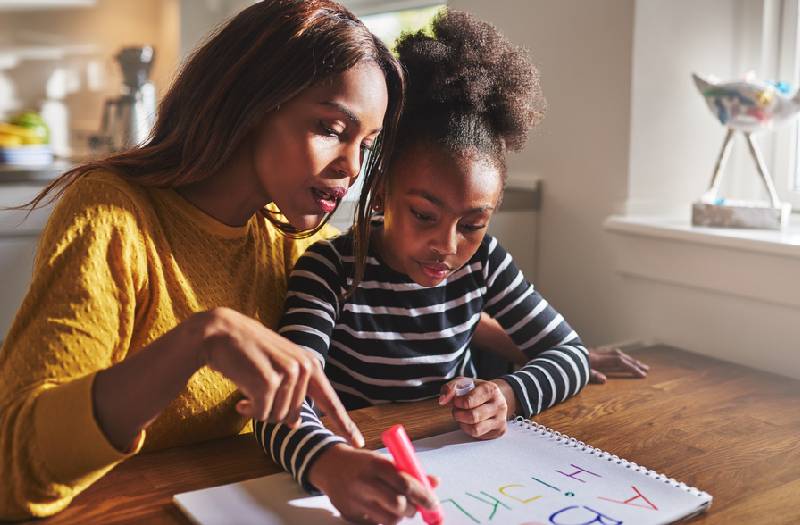 Since the outbreak of COVID-19 in December and its spread to the rest of the world, its effects are being felt all round. And the family setup is no exception. The safety measures put in place to curb the spread of the disease are demanding that people maintain social distance and this has seen people being forced to work from home.
ALSO READ: How to socialize safely post-lockdown
The unforeseen change on normal schedules is taking a toll on most. People are not used to voluntarily staying at home and the case is not any different for parents who are now stuck at home with their children indefinitely following the closure of schools.
Other than the normal family rumbles, parents are feeling intense pressure watching their children 24 hours a day. Taking a dive into the life of parents and talking about how quarantine life has been, this is what they had to say:
To keep her three children busy, Lynette Atieno, a single parent living in Rongai, says she keeps a schedule that she follows to the letter.
Lynette keeps a timetable pinned up on the fridge for what the kids will do each day. Every morning they take turns helping to prepare breakfast. There after they settle down to read under her supervision. To ensure they are reading, Lynette stresses that she has to be directly involved by also reading with them so that she can ask them questions later on. Letting the kids play with their dog, Summer, helps her take a break. However, Lynette admits that the kids are constantly bombarding her with questions about meeting their father as they seem not to understand why they cannot see him as often as they used to do.
"They [the kids] are a handful. They get bored so fast and I have to keep up with them every minute of the hour. It has been difficult explaining to them why they cannot see their father as often as they used to and why they have to stay home throughout. Every day I have to explain the same thing."
Lynette co-parents with her ex-husband, and the prevailing self-isolation and social distancing regulations are making that quite difficult as the kids cannot see their father as much. She adds that her greatest task is playing mum and dad. This has left her with no time herself as every day is dedicated to the kids. Having a schedule and sticking to it is the only thing that keeps her sane as it helps her to keep the kid engaged throughout the day.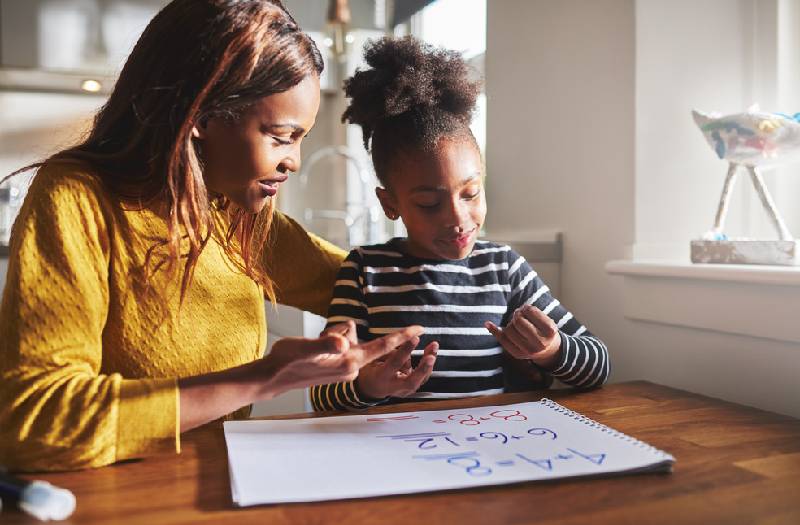 Lavenda Abrahams, a mother of five, shares the same sentiments with Lynette. Being a medic, Lavenda has to leave home every day to go to work. To maintain order in the house when she is away, she says she assigns every child a particular chore to perform every morning. "They wake up to every morning. It is breakfast, house chores then books," she says adding that every parent needs to add school time in the day-to-day schedules for their kids to keep them alert and eager for the day.
ALSO READ: A quick fix to your face mask fogging up your glasses
"With children there is no way out, you must plan. Raising children has a way of sucking life out of you. As a pediatrician, I can tell you that children have large energy reserves, they don't get tired quickly. To keep up with them, you have to plan in advance how you are going to spend your time with them," she advices.
From a professional's view, Lavenda encourages that parents be keen on working on their mental health during this challenging time. "During such moments, it is easy for depression to creep in especially among parents who are involuntarily staying at home. This is the time parents should be keen on working on their mental health and use the time to build their relationship with their family members.
"Have workouts, go for a morning run. Have a morning ritual that you can stick to. Your system is not used to lounging around, keep it busy and avoid stress at all costs." Lavenda added.
On the other hand, Ray Wasike, a film maker and father of one, admits that he is comfortable working from home as his job is not quite demanding and can be done from anywhere. The only challenge he is having is working around his daughter. They are inseparable and she wants to spend all her time with him. He hardly gets ample time to work and to get any work done, he has to stay up late.
According to The World Health Organization (WHO), changes to lifestyle during the coronavirus pandemic period can adversely affect people's wellbeing and it is always important to protect mental health. WHO has since released a 30-point guidance on mental health that specifically targets the general population to try and contain the spread of the pandemic.
o
ALSO READ: I fear my children are watching adult content on the Internet