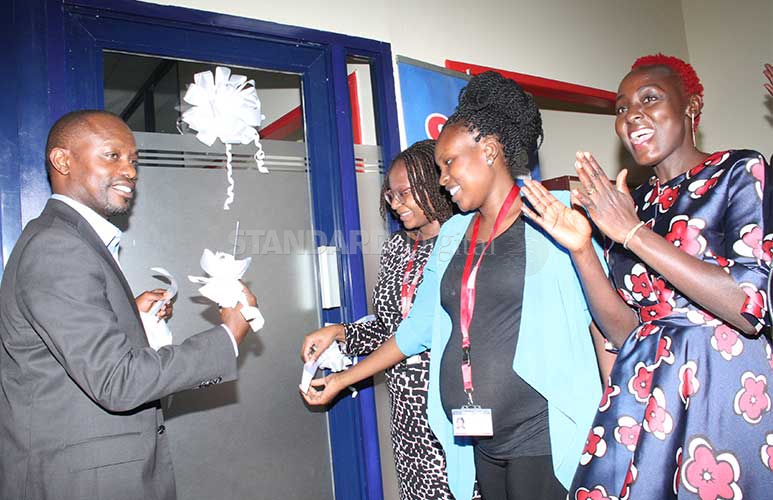 In a bid to provide a more conducive work environment for its female employees, Standard Group launched its second Mothers' Room at its I&M offices on Monday March 9.
This follows the relaunch of the Mothers' Room last year at the group's Mombasa Road offices in a Standard Group Women's Network Initiative dubbed 'Her Standards'.
At today's launch, the group's CEO Orlando Lyomu said that the company was keen to provide a good working environment for women but at the same time, they needed to give back and be more productive.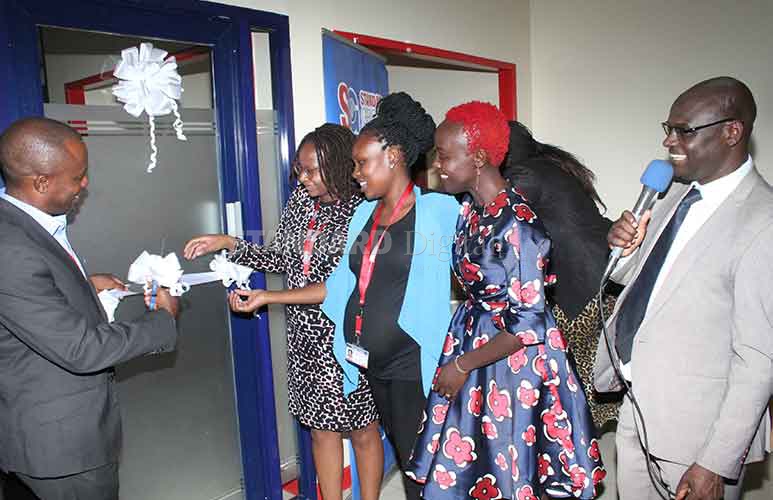 The Breastfeeding Mothers Bill (2017) requires all employers to provide a private lactation room so that breastfeeding mothers can express milk during working hours.
During the relaunch last year, Mr Lyomu said, "We know that the environment can disadvantage certain demographic groups. As management, our role is to try and remove those barriers, to try and ensure that those disadvantages are eliminated."
In an interview with Eve Digital, Queenter Mbori, the Standard Group Women's Network President, said, "One of the biggest advocates for the Mothers Room is a man, Fred Muli. He observed the challenges his female colleagues dealt with including hiding in toilets or cars just to express milk."
She went on to explain the network had been made aware of the difficulties mothers faced when they were lactating, saying that many felt that childbirth was a burden since their work environment was not conducive to their needs. They needed a private, safe space for lactating mothers to express and store breast milk.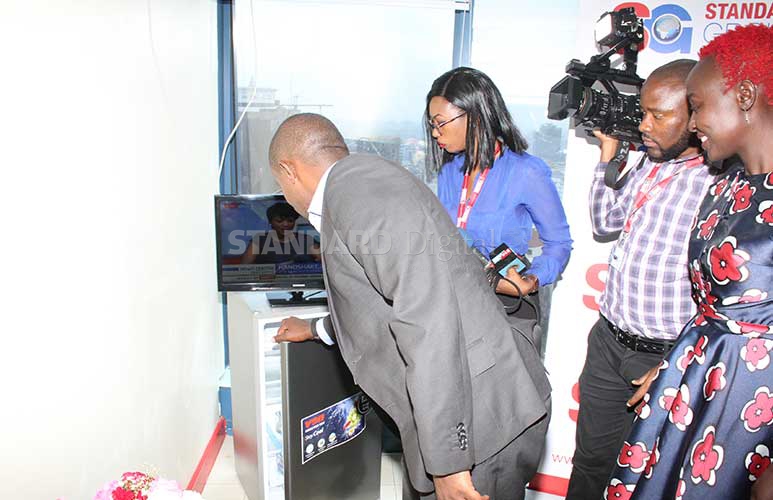 In line with this year's International Women's Day theme 'Each for equal' Ms Mbori said, providing the Mothers' Room is in an effort to level the playing field.
"At the end of the day you want to make sure that the environment is equal so that there is no excuse. We are hoping that with the launch of the nursing room, female colleagues will have peace of mind, can work well and be productive."
Provision for the Mothers' Room is also for the benefit of the men. Ms Mbori added, "Without men, we cannot be mothers. If they feel tired after a tough night babysitting they can go take a nap."