Lucy Robi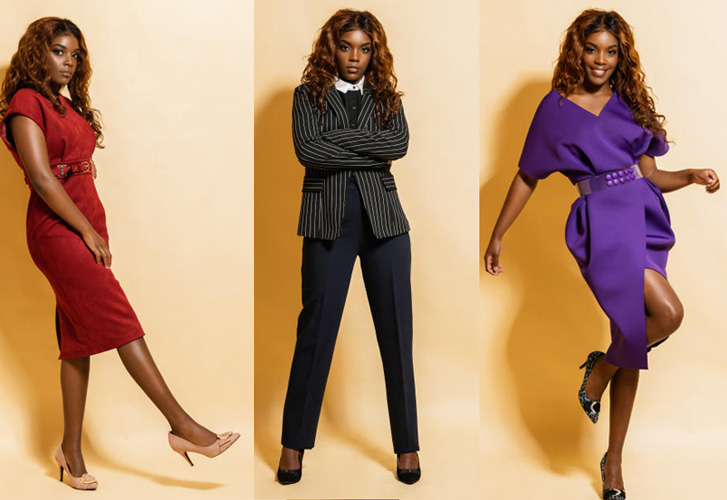 ALSO READ: #FashionTips: Five rules to live by when wearing chunky accessories
Not sure about what to wear on your big interview? You have everything else all set but you're not very confident when it comes to first impressions? It's important to allow yourself plenty of time to choose your outfit in advance. Your options will vary depending on the type of interview and company or industry you're interviewing for. Here are a few ideas to get you started.
What the model is wearing:
1. Ooze professionalism and power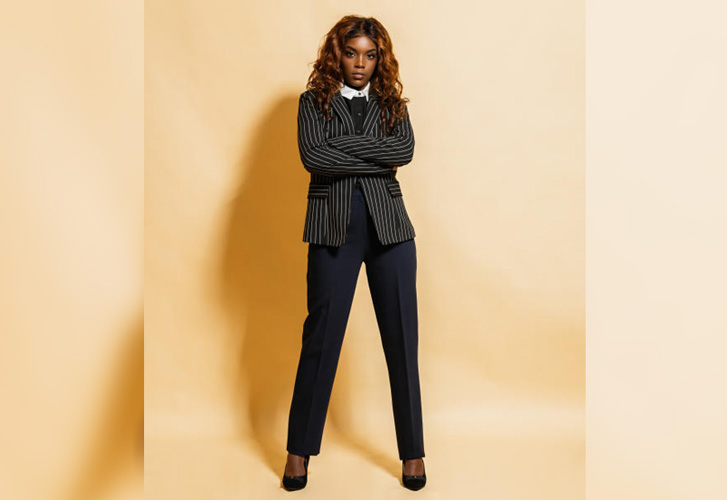 This pantsuit is a perfect choice for an interview in a more conservative industry like banking. Partner it with high heels and a collared shirt. Stick to a neutral colour palette and avoid bold patterns. This also calls for closed-toe shoes.
Striped Blazer and Blouse: Missis Styles
Pants: Gigi Collections
ALSO READ: #FashionTips: Five ways to pull off a good monochrome outfit
2. The dress that speak for itself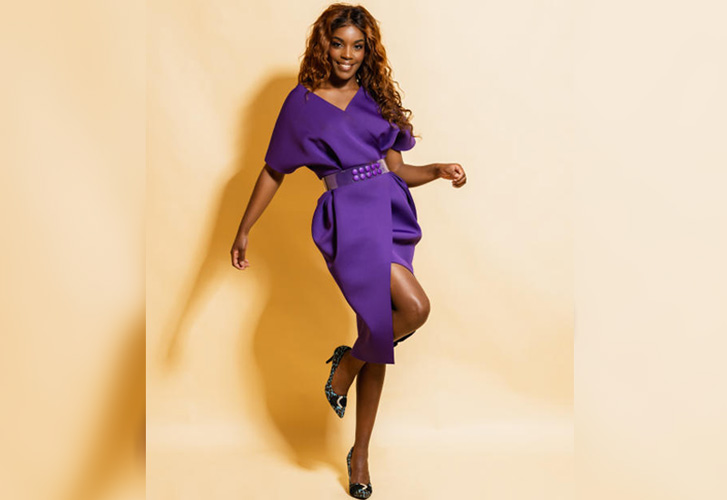 Perfect for an interview in the fashion world, a statement dress like this one, you don't need jewellery or other accessories.
Dress: Carol G
Shoes: Backyard Shoes
3. The good dependable shirt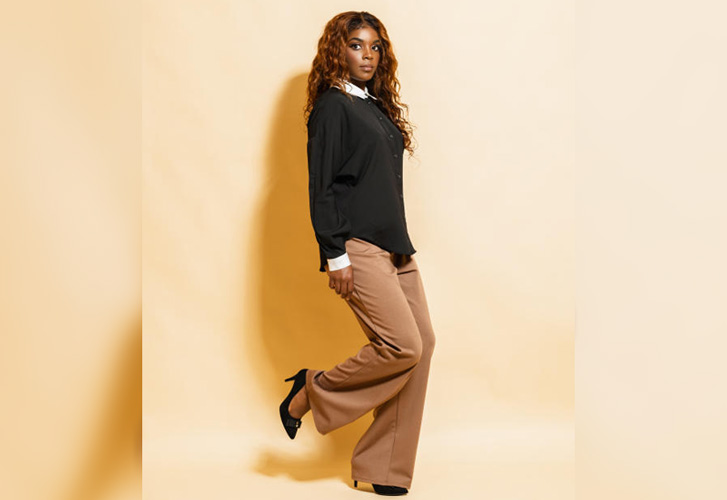 ALSO READ: #FashionTips: What to wear when you don't know what to wear
Guess what? Button-downs don't have to be boring! Experiment with fabrics, like the silk chiffon here. Make sure your bra is covered and avoid showing cleavage. If your shirt has a 'tail' like the one in this picture, it means it should stay tucked in.
Blouse: Missis styles
Pants: Vivo Woman
4. That perfect blouse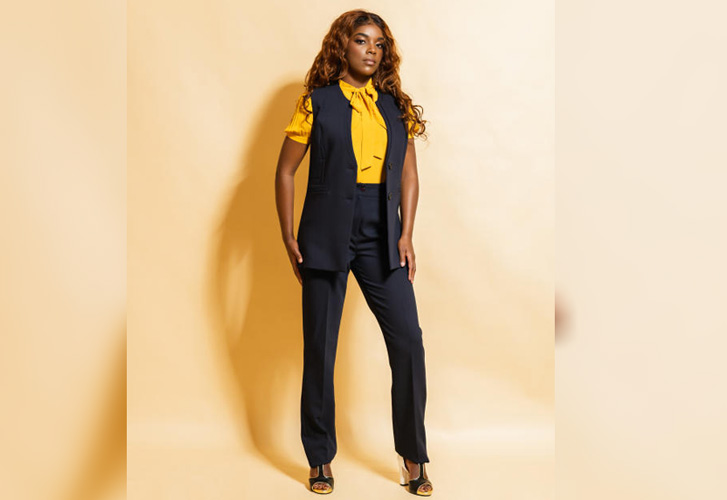 The blazer and blouse combinations is a great creative industry interview option that is simple and versatile. A blouse with a bow adds a pop of colour and makes for an elegant look, which can be completed with either a skirt or pants. In a more conservative industry, avoid open-toed and backless shoes. Avoid sleeveless blouses.
Pantsuit: Gigi Collections
Blouse: Mr Price
Shoes: Backyard shoes
5. Who says you can't wear patterns?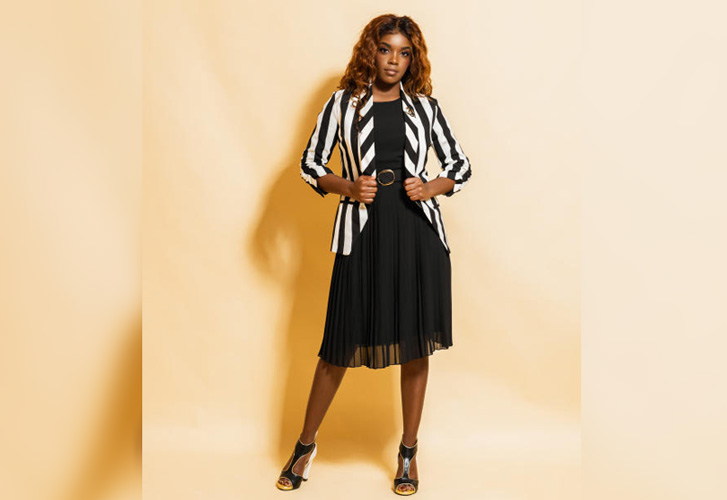 However, be sure to call ahead to ask for the company's workwear policy. In a less conservative industry, you can brighten your outfit with a pattern but make sure the rest of the dress is modest.
Full outfit: Gigi Collections
Shoes: Backyard Shoes
6. The tasteful 'little black dress'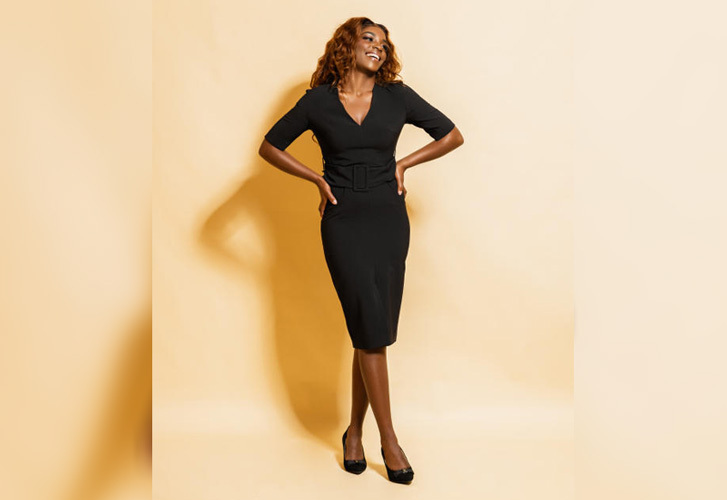 This LBD is the hallmark of a simple yet refined business wardrobe. Invest in a quality dress that skims the knee.
Dress: Missis Styles
Shoes: Backyard Shoes
7. A little colour won't hurt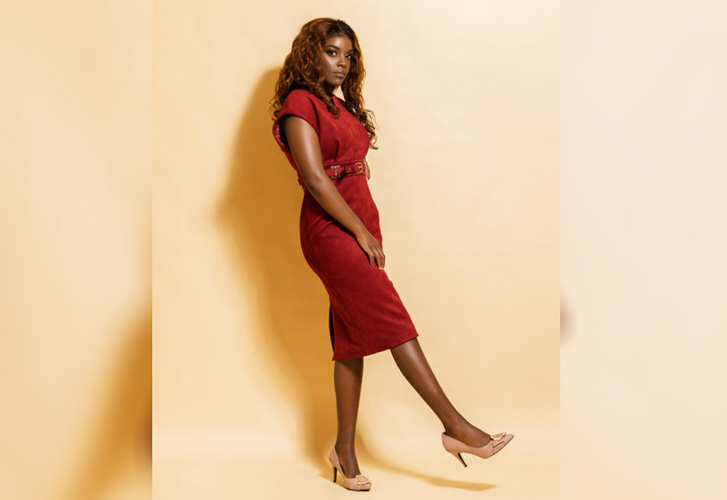 1. A tasteful dress in an interesting colour, such as deep red or, is a good addition to your interview wardrobe. Red conveys authority and blue conveys trust. Stay away from bold prints and bright colours such as hot pink and yellow.
Dress: Missis styles
Shoes: Backyard shoes
Photography: Kuyoh Photography; Instagram: @kuyohphotography; Facebook: KuyohPhotography
Makeup artist: Mokeira Oyaro. Instagram: @mokeira_oyaro Facebook: Mokeira Oyaro
Model: Carol Wairimu Njeri, Instagram: @mimo_carol
Where to find what the model is wearing:
1. Gigi Collections: Argwings Arcade, Argwing Kodhek Rd, Nairobi Kenya; Instagram: @gigi_cololections; www.wearegigi.com; Tel: +254 727 246 930
2. Carol G Fashions: First Floor, World Business Centre, Tom Mboya Street, Nairobi; Instagram: @carol.g_fashions; Tel: +254 721 846 403
3. Missis Styles Luxury Fashions: Brick House, Woodvale Grove, Westlands; Instagram: @mississtylelux; Facebook: Missis Styles Luxury Fashion; Tel: +254 720 394 769
4. Vivo Woman: The Junction Mall, Galleria Shopping Mall, The New Muthaiga Shopping Centre, Yaya, Magharibi Place, Nairobi, Kenya; City Mall Nyali, Mombasa, Kenya; shopzetu.com; Facebook: Vivo Woman; Tel: (+254) 703 420 780
5. MRP: Stanbank House, Moi Avenue, Nairobi
6. Backyard Shoez: F51, Jamia Mall, Kigali Road, Nairobi; Adlife Plaza, Chania Avenue and Ringroad, Kilimani, Nairobi; Facebook: Backyard Shoez; Instagram: @backyardshoez; Tel: +254 720 596 844