Baby Drago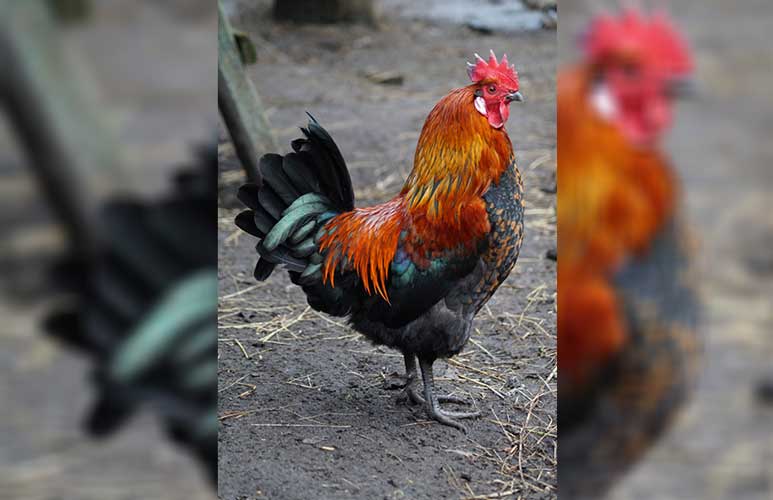 On Christmas Day I waked up very early at six o'clock. Me, Baby Drago, I am two and a half years old – I like to wake up when I hear the jogoo go 'koko-ri-koko.'
ALSO READ: Baby Drago's Diary: Thanks to a shirt, Baby becomes a virtual 'celeb'
The jogoo in my ntagu's (Grandpa's) shamba is very big and old, and thinks it owns the compound. I wondered if we would eat it on Christmas day.
Near lunchtime, my Papa and mom came from Nairobi. They were carrying a lot of yummies and balloons and a string of Christmas lights.
We hanged the shiny lights on the Christmas tree that ntagu had cut for today – the birthday of Baby Jesus! Then fought for balloons with my boy cousins – Fabian, who is four, and his brother Saul, who is six.
My sister Milan is not in ushago with us. She went Coast at the insisting of my nice aunty, who is visiting us over Xmas from the USA (why they call a country alphabet letters? – and whom I heared my Mom call her 'Summer Bunny.'
Me I only know Clyde Bunny, Buster Bunny, Easter Bunny and Bugs Bunny! Sometimes I heared my papa call mom 'Honey Bunny,' so maybe 'Bunny' is my mummy's maiden name.
When I grow up, I'll become an illustrator like Harry Muriuki – and invent a 'ha ha' rabbit called 'Funny Bunny' till he even go Disneyland in a costume, and make me much money like those matatu boys of 'Beba Mbao' (who hold so many notes in their fingers).
We wented for lunch at a nice spot by the River Tharaka called 'Pacha,' but when my mummy wanted to take pictures standing on a rock by the rushing rapids, I cried: 'Mommy, maji itaenda na wewe hautarudi.'
ALSO READ: Baby Drago's diary: Baby discovers where the husband 'of the window' lives
Looking shocked, my mommy abandoned her rocks and came over to me, her eyes moist.
'Hakuna pahali nitawahi enda nikuwache, mtoto wangu!'
Then we had a lot of goat and soda with the whole family – ntagu, shosh, us babies, our real aunties. But my Papa n Gran'pa took two bottles of beer.
Later that evening of Xmas, I caught my Gran'pa eating 'ma poo poo' in the backyard and was shocked.
I raced back into the house to repeat him to Shosh, who was cooking chicken in the kitchen.
'Shosh,' I said, 'Ntagu anakula ma-poo-poo! Come you see,' I said, tagging her outside.
'Hii ni mukimo,' she said between laughter, as Grandpa looked bemused.
ALSO READ: Baby Drago's diary: Life as a country baby
The next day at crack dawn, I heared the jogoo saying KO Ko RI ko KOOOOO.
'Muuum,' I tagged my sleepy mother. 'Nyama ya kuku imeamka, inapiga kelele! Nani ata ipika?'
'Your ntagu gave that cock a Christmas pardon,' Dad slurred from side bed. 'Go to sleep, toto.'