Home
/
Pole dancing isn't just what you think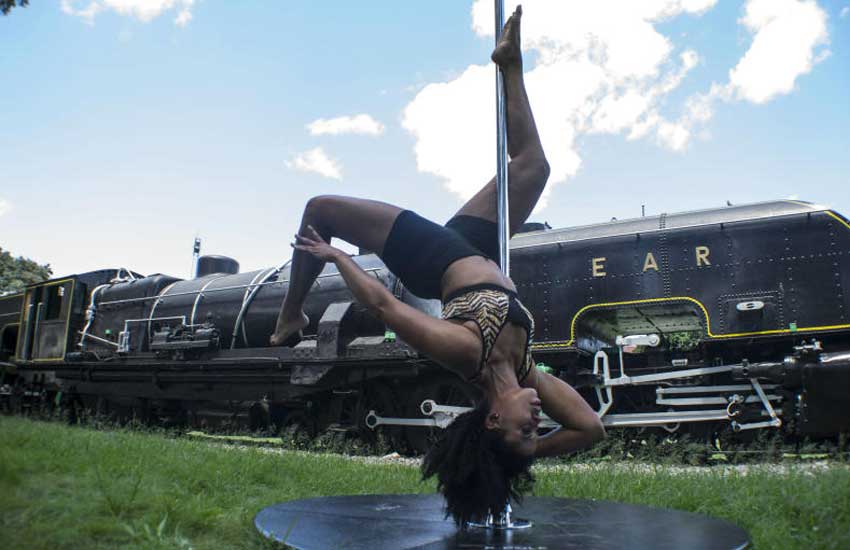 Marjolein Blokland is not your everyday run-of-the-mill type of personal trainer, she specialises in two unique activities: Muay Thai and pole dancing. She shares her story how she uses both activities to help her clients lose weight and keep fit.
When Marjolein Blokland first started Muay Thai, a form of kickboxing originating from Thailand, it was to help tackle her own personal struggles with weight and self-esteem.
"I started training in 2005 when I was 14, doing it as a form of exercise to lose weight. I quickly fell in love and wanted to know the art of it. So, I started to take it more seriously and put in more time and effort to learn all that I could about it."
She describes Muay Thai as the art of eight limbs, "It utilises the whole body and turns it into a weapon. It can be used to possibly fatally injure someone else in a fight, but at the same time, when taught by the right coaches, it teaches someone discipline and control. In realising the potential damage one can do to someone else, one is more likely to refrain from doing so."
Blokland states that Muay Thai is not something new; it has been in Kenya for many years.
"The Colosseum Gym in Adams Arcade, which is owned by Andries Leenheer, was the first gym to start teaching Muay Thai. It gives fighters an opportunity to fight, and potential clients a place to train. Over the years, Muay Thai has become increasingly popular and more and more people want to do it as a form of exercise and self-defence. Whereas before it was seen only as a sport for fighters and for those who want to go into the ring and fight," she says.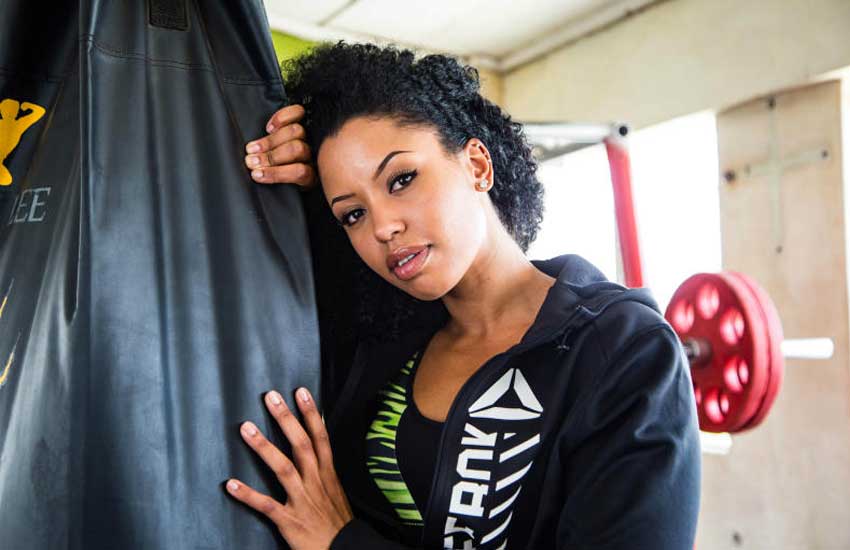 Then, ten years after discovering Muay Thai, Blokland discovered pole dancing. "I started teaching myself pole dancing tricks, inversions and spins using YouTube videos. My background as a personal trainer really came in handy. What drew me to it as a form of exercise is its utilisation of strength and creativity. Pole dancing not only utilises choreographed moves and tricks on the pole, but like other forms of dancing, allows someone to fully express themselves."
She continues that although Kenyans are accepting Muay Thai, there is a general lack of understanding about pole dancing, and as a consequence, a lot of misconceptions out there.
"Pole dancing is still seen as a sexual dance by many. They believe it should not be taught. This is mostly by people who are narrow-minded, and don't do their homework before placing judgement. At times I get silly remarks like, 'Are you a stripper?' or 'You teach women to be slutty?'"
"Nevertheless, if one sees what I teach or even ask my clients, they will realise that there is more than one form of pole dancing. There are many styles of pole dance, because it's just that, a form of dance utilising a pole. It is a form of dance that can be interpreted in a variety of ways. From exotic pole dance, to what I teach, which is more fitness oriented to full-on acrobatics on the pole. I'm trying, through social media, to grow my clientele and create awareness in order to change the narrative about it."
What does her training schedule look like? She says, "I train in the gym (weight lifting), at least three times a week, and pole dancing and Muay Thai twice a week. This schedule isn't fixed because at times I get a lot of bookings from clients and sometimes have to sacrifice my own time."
Blokland continues that she has benefited greatly from both activities beyond just being fit.
"Muay Thai has given me a lot of confidence in terms of what I can physically do and the potential damage I can deal to someone else. Over the years, my punches and kicks have become harder, faster and stronger. I wasn't gifted with an athletic body or insane skills; I've had to start from nothing and build my body into something that I am proud of. While pole dancing has made me more graceful with my movement. It has also drastically improved my flexibility, strength and bodily awareness. All in all, both practices have made me, over the years, a very patient and understanding teacher."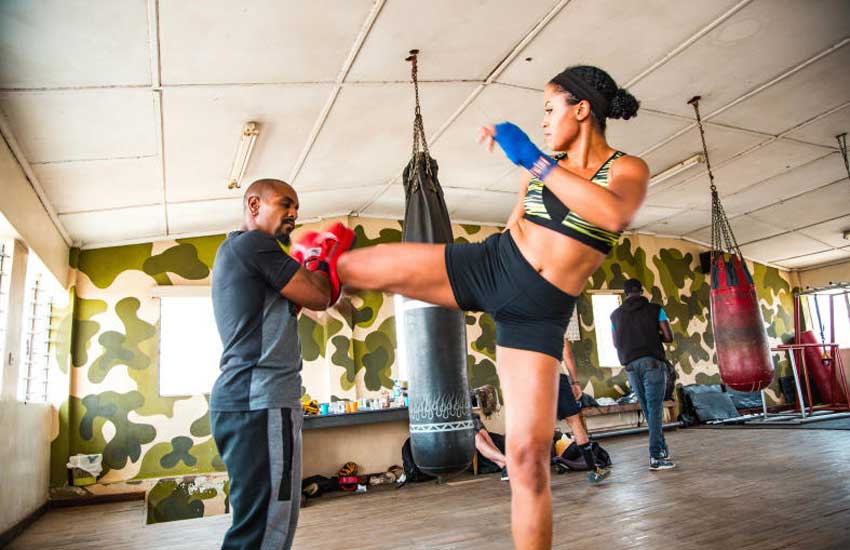 Nonetheless, she says it is not all a bed of roses, that both activities come with its share of challenges. "Firstly, there is the issue of injuries. Recovery takes time and patience. Secondly, one needs to stay focused and committed because training can become routine and boring at time. I'm constantly finding new challenges and ways to stay active. I love what I do and intend to practise Muay Thai and pole dancing till my body no longer physically allows me to do so."
But never in a million years did Blokland imagine that she would be a personal trainer as her childhood dream was to be everything from a lawyer to a psychiatrist.
"I fell in love with staying active and building myself physically and mentally. Subsequently, I wanted to teach and help people learn and become better versions of themselves through exercise because I realised the benefits for myself. This is how I choose personal training as a career. I love what I do, I love to interact with my different clients from different walks of life. Plus, I am blessed to have very supportive and open-minded parents. They fully support my career," says Blokland, who is the only child to a Kenyan mother and Dutch father.
Blokland does not compete in Muay Thai or pole dancing. Instead, she hopes to continue to harness her skills first.
"For now, I am enjoying teaching and improving on my own skills. Maybe one day I will step into the ring or take part in a pole dance competition."
If you were to choose just one colour for your entire life, which one would you choose? (and why)
Related Topics