Audrey Masitsa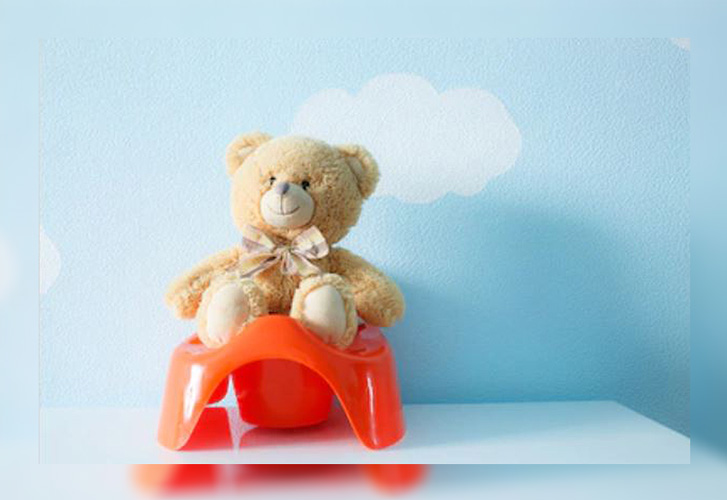 As a first-time mum, I dreaded having to teach my daughter new things like how to use her potty or brush her teeth. I imagined this would be an impossible task, especially the potty training. I didn't see how to explain to her when it's time to go potty or know how she would respond to not using diapers. I dreaded the mess, cleaning up little accidents and ensuring that she doesn't feel discouraged when she has the accidents because, until she becomes a pro at timing, she will have accidents. Add to that that I'm not the most patient of people, so I knew it would be a challenge.
But baby girl made it easy for me. I didn't know when she would be ready to start potty training but she showed me. I'd go to the toilet and find she had removed her diaper, a clean one, and left it there. That was a clear indication that she was done with them. Then, when I tried to show her how to use the potty, she refused, insisting that she wanted to use the toilet like the grown-ups. Long story short, she was trained in no time and I was one happy mama.
I know that not all children are like baby girl and so, I thought I would share tips on how to make potty training easier.
1. How you'll know it's time to potty train
You'll notice that you change diapers at certain times during the day. This is an indication that your child is becoming more aware of his potty needs. He'll pee less frequently and openly tell you when they want to do number two. Another indication that it may be time to potty train is that your little one gets agitated whenever his diaper is dirty asking you to remove it.
2. Encourage your toddler about the positives of using the potty
Many kids want to do grown up things, goodness knows why. Being a grown up is hard. Anyway, tell them that using the potty is a sign that they are growing up and are no longer a baby. Avoid referring to toilet matters negatively. Using words like icky or smelly will make your child embarrassed hindering their progress.
Rewards when they have been successful in their efforts, like more play time or a treat once in a while also serve as forms of encouragement. If they have accidents, tell them that it's okay and that next time they can try again.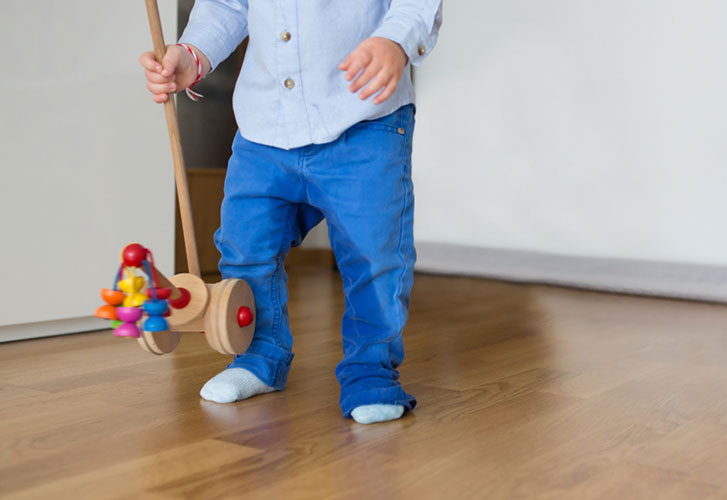 3. Take them potty shopping
Get a potty that they will be excited to use. There are numerous options available these days. Let them pick one that appeals to them. It could be in their favourite colour or of a cartoon character they like.
If he doesn't want to use a potty, like my daughter, get a child-friendly toilet seat that will make it easier for him to use the grown-up's toilet.
4. Dress them accordingly
Avoid clothes that will make it harder for them to undress. When kids are learning how to use the toilet, they often wait until the last minute to go. If they're wearing clothes with buttons and zips or dungarees and rompers, there is a higher chance of them having accidents. Clothes with elastic waistbands are easier to take off and put on.
5. Show her what to do
Teach your child how to take their clothes on and off, how to sit, and when they are older how to wipe. Train them on proper toilet hygiene like washing their hands afterwards and flushing the toilet (also when they are older).
I started teaching my daughter the best times to go to the toilet so that we could reduce the accidents. Before bed, during the night, immediately she wakes up, just before we leave the house and immediately we get back. When I notice that she hasn't visited the toilet in a while and I remind her to go.
What other tips do you have that make potty training easier?